CELL JUNCTION PowerPoint Presentation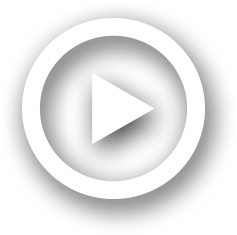 Description
CELL JUNCTIONS. In certain tissues the membranes of adjacent cells may join and form a junction called a cell junction.. These are specialized areas of the cell membrane that provide contact between the cells.. ID: 325431
Embed code:
Download this presentation
DownloadNote - The PPT/PDF document "CELL JUNCTION" is the property of its rightful owner. Permission is granted to download and print the materials on this web site for personal, non-commercial use only, and to display it on your personal computer provided you do not modify the materials and that you retain all copyright notices contained in the materials. By downloading content from our website, you accept the terms of this agreement.
Presentations text content in CELL JUNCTION
Slide1
CELL JUNCTION
Slide2
CELL JUNCTIONS
In certain tissues the membranes of adjacent cells may join and form a junction called a cell junction.
These are specialized areas of the cell membrane that provide contact between the cells.
Slide3
TYPES OF CELL JUNCTIONS
Two factors are important
1: shape and extent of the contact
This may be in the form of a spot or
puctate
area of limited extent called
macula.
Or this can be like a belt or girdle around the cell called
zonula
.
2: The relative closeness and nature of cell contact:
Here the following terms are used
Occludens
Adherens
Gap
Slide4
CELL JUNCTIONS
1:OCCLUDENS :
In this type of junctions the intercellular space is virtually obliterated and outer surface of the two cell membranes appear in contact or even fused.
2: ADHERENS:
In this type the intercellular space is apparent being about 20-25nm wide and dense granular material is present in the intercellular space.
3: GAP:
The third types is gap junction which show a narrow intercellular space of about 3nm.
Slide5
TYPES OF CELL JUNCTIONS
On the basis of two factors discussed above Cell junctions are classified as
Maccula
adherens
(
desmosomes
or spot
desmosomes
)
Zonula
adherens
(belt
desmosomes
)
Zonula
occludens
(tight junctions)
Gap junctions(nexus)
Slide6
TYPES OF CELL JUNCTIONS
1.MCULA ADHERENS:
Usually found between epithelial cells
Discoid structures called
desmosomes
are present at various levels with their long axes perpendicular to the basement membrane of epithelium.
In the region of a
desmosome
the intercellular gap is about 25nm wide and contain an adhesive glycoprotein called
desmocollin
.
Intracytoplasmic
densities called attachment plaques are present beneath the plasma membrane of both the cells forming the junction.
Groups of intermediate filaments are inserted into the attachment plaques or they make hairpin loops and turn back into the cytoplasm
Hemidesmosomes
are sometimes seen which are structures, half of a
desmosome
Slide7Slide8
TYPES OF CELL JUNCTIONS
2. ZONULA ADHERENS
(BELT DESMOSOME)
As the name indicates
zonula
adherens
is present like a girdle around each cell making the junction.
The intercellular gap is of normal width(20nm)
The gap is not bridged by filaments
This type of gap junction is found among epithelial cells, fibroblasts, smooth muscle cells etc.
Slide9
TYPES OF CELL JUNCTIONS
3.ZONULA OCCLUDENS (tight junctions):
It is like
zonula
adherens
in the form of girdle around both the cells forming the junction.
But here the membranes of the cells are very close and are apparently fused leaving no intercellular
gap.
Slide10
TYPES OF CELL JUNCTIONS
4.GAP JUNCTIONS (NEXUS):
The membranes of the adjoining cells are closely apposed but there is a gap of 2-3nm which permit colloidal substances.
Like
desmosomes
the nexuses usually form limited attachment plaques.
Gap junctions are widely distribute in the body and found in cardiac muscles, smooth muscles, liver,kidny,thyroid,skin etc.
In smooth and cardiac muscles they help in spreading impulses from cell to cell
Gap junctions provide communication channels between adjacent cells.
Their intercellular gap is traversed by hollow tube like structure.
Slide11
JUNCTIONAL COMPLEX
In may areas like small intestinal mucosa the adjacent epithelial cells are joined by a series of different cell junctions which are collectively called
junctional
complex.
Junctional
complex comprises of
zonula
occludens
,
zonula
adherens
and macula
adherens
Slide12
TYPES OF JUNCTIONS
Slide13Slide14Slide15Slide16Slide17
---