Unreinforced Masonry Buildings PowerPoint Presentation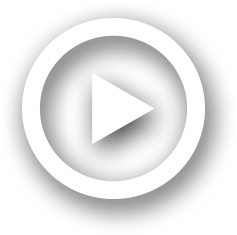 Description
What Are Unreinforced Masonry Buildings. Newer . buildings are designed to ride out an earthquake, but old brick and stone structures are vulnerable to collapse. . URM's during an Earthquake. Seattle's Earthquake Risk. ID: 712102
Embed code:
Download this presentation
DownloadNote - The PPT/PDF document "Unreinforced Masonry Buildings" is the property of its rightful owner. Permission is granted to download and print the materials on this web site for personal, non-commercial use only, and to display it on your personal computer provided you do not modify the materials and that you retain all copyright notices contained in the materials. By downloading content from our website, you accept the terms of this agreement.
Presentations text content in Unreinforced Masonry Buildings
Slide1
Unreinforced Masonry Buildings
Slide2
What Are Unreinforced Masonry Buildings
Newer
buildings are designed to ride out an earthquake, but old brick and stone structures are vulnerable to collapse.
Slide3
URM's during an Earthquake
Slide4
Seattle's Earthquake Risk
Slide5
20 of the 31 buildings that were red tagged (deemed unsafe to enter) were unreinforced masonry buildings.
A 9.0 Cascadia subduction zone quake would be roughly
2,000
times as strong as the Nisqually quake
Nisqually Earthquake: 2001
Slide6
URMs in Seattle
Neighborhood
# of URMs
Capitol Hill
142
Pioneer Sq./Intl District
122
Duwamish/SODO
79
Queen Anne
79
University District
74
Cascade/Eastlake
73
Belltown
72
Ballard
70
1164 total URMs
Slide7
URMs and Environmentally Critical Areas
Many of Seattle's URMs are in areas that make them even more vulnerable neighborhoods
Many of the URMs in Pioneer Square and areas south of downtown, are in areas that are prone to liquefaction.
Slide8
What Can you Do?
If you Own a URM
Find out if your building has been retrofitted and if not, look into retrofitting your building
Purchase earthquake insuranceEncourage tenants to have adequate insurance, including earthquake insurance and business interruption insuranceTrain tenants on what they should do during and immediately following a disaster
Slide9
Retrofitting Old Brick Buildings
1
2
3
4
5
6
1
2
3
4
5
6
Slide10
What Can you Do?
If you own a Business in a URM
Find out if your building has been retrofitted (Ask your landlord or building manager)
Find out if your landlord has insurance coverage and emergency plans for tenantsPurchase earthquake insuranceCreate a continuity plan for your businessTeach your employees how to be safe (Drop, Cover, Hold)Talk with other business owners in the building about how to work together and get prepared
Slide11
What Can you Do?
If you Live or Work in a URM
Find out if your building has been retrofitted (Ask your landlord or building manager)
Find out if your landlord has insurance coverage and emergency plans for tenantsPurchase earthquake insuranceKnow multiple ways out of the building in case exits are blocked with debrisHave a plan that identifies where you can stay if your building is damaged
---