Social Media Overview for websites PowerPoint Presentation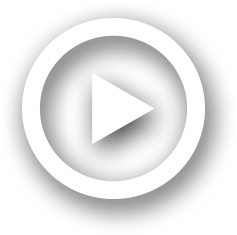 Description
HFMA and its chapters are developing practical content and digital resources to: Meet the professional interests and professional needs of early careerists, and Facilitate networking, mentorship, and greater professional dialogue. Social media is an important component that, in combination .... ID: 746924
Embed code:
Download this presentation
DownloadNote - The PPT/PDF document "Social Media Overview for websites" is the property of its rightful owner. Permission is granted to download and print the materials on this web site for personal, non-commercial use only, and to display it on your personal computer provided you do not modify the materials and that you retain all copyright notices contained in the materials. By downloading content from our website, you accept the terms of this agreement.
Presentations text content in Social Media Overview for websites
Slide1
HFMA Chapter ToolkitAligned with the Early Careerist Task Force
Social Media Overview
Related Toolkits
Social Media LinkedIn Groups
Social Media LinkedIn Personal Profile
Social Media Twitter
DRAFT
Slide2
Table of Contents
Social Media Overview
Introduction
Social Media BackgroundSuggested Roles for Chapter Social MediaSample Chapter StructureSample Presentations to Educate HFMA Leaders on Social Media
Sample Chapter Social Media PlanContent Sources for Chapter SitesSummaryMeasuring ResultsContact UsAbout the Early Careerist Task Force
Social Media Overview Toolkit
2
Slide3
What Is an Early Careerist?
It's impossible to avoid the question of what is, or who is, an early careerist. Is the term defined by age, tenure in the profession, mindset? For purposes of this work, the Task Force used as their guideline the traditional definition: a young professional, under the age of 35 or 40, who has chosen a profession in or related to healthcare finance. But taking that definition too literally undermines the intent of the Task Force. Their aim is to create a perpetually fresh perspective within HFMA, so the organization can welcome and engage the next generation of leaders. And the one after that.
Social Media Overview Toolkit 3
Slide4
Introduction
HFMA and its chapters are developing practical content and digital resources to: Meet the professional interests and professional needs of early careerists, and Facilitate networking, mentorship, and greater professional dialogue. Social media is an important component that, in combination with education, web content, and social events, can build engagement and support career advancement for early careerists.
Social Media Overview Toolkit
4
Slide5
Why Social Media Is Essential to Engaging Early Careerists
Millennials (early careerists) born between 1980 and mid-2000s represent the largest generation in the United StatesSocial media is the No. 1 online activity for U.S. adultsNearly one-quarter of Millennials believe their relationship with technology makes their generation uniqueYouTube reaches more U.S. adults aged 18-34 than any cable networkLinkedIn now has 332 million members, and experienced 28% growth in 2014Mobile users account for nearly half of the site's traffic25% of smart phone owners, from 18-44, can't recall the last time their device wasn't next to them About 23% of Facebook users check their accounts 5x or more every daySources: Pew Research, Council of Economic Advisers/The White House; various media reports
Social Media Overview Toolkit
5
Slide6
Social Media Is Essential to Engaging All Age Groups
In 2014, nearly 74% of online adults use social networking sites. About 90% of men and women between 18-29 are active in social media.
Social Media Overview Toolkit
6
Slide7
Leaders Should Focus on Engagement as Well as Number of Followers
% of Members Who Follow HFMA Chapter Social Media*
Average Time/Month**
LinkedIn 17 MinTwitter 21 MinFacebook 6.75 Hours
Nearly all chapters have a LinkedIn site. Roughly half have Twitter or Facebook sites. Early careerists did not express a clear favorite for HFMA social media. They recommend diversifying and continuing to adapt strategies to current environment. * Followers are not necessarily members** All US. http://mashable.com/2012/11/28/social-media-time/
Social Media Overview Toolkit
7
Slide8
Chapters Should Ensure Structure for Social Media
Suggested Roles For Chapter Social Media
RoleResponsibilitiesTime CommitmentSocial Media Chair/Co-ChairOversees the strategy to cultivate groups Promotes groups and sites Oversees requests to join (LinkedIn) Oversees and enforces group policiesConverts social media participants to engaged chapter participantsCoordinates with chapter leaders to promote chapter/events and create contentCo Chair ensures continuity year to yearDetermines best way to monitor content, as appropriate1 hour a weekSelf Identified Chapter PromoterThis role can be filled by multiple people within a chapter. This person should identify him/herself as an HFMA member within his or her Twitter profile, and commit to posting about chapter and national events, share newsletter and relevant content, and communicate with new members. Create buzz around specific topics/events!1 hour a monthContent creatorMines relevant content from newsletters or other sources. Responds to other postings to demonstrate engagement. The effort, often coordinated by multiple users, helps create a unified voice. N/A (if multiple people are sending relevant content, time commitment will be less)
Social Media Overview Toolkit
8
Slide9
Sample Chapter Structure
COMMUNICATION – Chapter Director PUBLIC/PROFESSIONAL RELATIONS COMMITTEE: To inform the various news media regarding chapter elections and other activities.  WEBSITE COMMITTEE: To maintain the chapter's website to allow members to access current information regarding activities of the Healthcare Financial Management Association both at the local and national level. NEWSLETTER COMMITTEE: To inform the members of the chapter activities, news and other Healthcare Financial Management Association items of interest on the local, state and national level. SOCIAL MEDIA / NETWORKING COMMITTEE: To promote membership discussion of healthcare finance related issues and chapter events on social networks. Note: One chapter includes communication under a chapter board member leadership and has a standalone Social Media Committee. Social media activities and content should be coordinated with other committees to leverage many touch points.
Social Media Overview Toolkit
9
Slide10
Sample Presentations to Educate HFMA Leaders on Social Media
Educating leaders and members on the value and use of social media is an important role of the social media committeeSample presentations on using social media that have been previously delivered to chapter leaders by Lisa Crymes can be found at : http://www.slideshare.net/lisacrymes/how-hfma-teams-can-use-social-media-to-be-more-effective Note: The HFMA Early Careerist Task Force spoke of the value of real world leadership experiences such as speaking at chapter meetings. This topic lends itself well to an early careerist speaker
Social Media Overview Toolkit
10
Slide11
Sample Presentations, con't.Chapter Social Media Plan
Objective: New Team is responsible for driving social networking strategy by using social media tools, and promoting and educating use among chapters and councilsConsistency: Logo, branding guidelinesEducation: Educate chapter and teams on value of using and participatingParticipation:Get members and teams to participate. Assign certain members to an area (events, discussions, etc)Post eventsParticipate in discussionsLink website to social media sitesStream data from sites to websiteDivide and conquer (but be consistent) MonitorEstablish monitor/facilitator for each social media tool and assign tasks
Social Media Overview Toolkit
11
Slide12
Content Sources For Chapter Sites
ted.com/topics/health+care
HFMA Chapter Relations
LinkedInTwitter
LinkedIn
TwitterYouTubeFacebook
Joseph Fifer
LinkedInTwitter
Dan
VerdonLinkedIn Twitter
HFMA National
Healthcare News
@
HealthCareGov
@
KHNews
@
theihi
Industry Leaders
@
ddiamond
@
Atul_Gawande
@
afrakt
@
Farzad_MD
Summaries
Top 100 Business, Leadership and Technology Twitter
Ten Most Followed People on Twitter Who Aren't Celebrities
@
ScottGottliebMD
Social Media Overview Toolkit
12
Slide13
Promoting Your Group
Include tags in promotions, newslettersInvite new members to joinInvite non-members to joinInvite speakers and subject matter experts to joinEncourage all leaders to engage with members, and to like comments
Social Media Overview Toolkit
13
Slide14
Measuring Results
Key metrics to consider following implementation of a social media strategy:Social media metrics by site Twitter: Followers, Tweets, Following (Programs like Twitter Analyzer and Klout)Linkedin: Members, discussions this monthFacebook: Likes, referralsMembership Participation at social and live eventWebpage stats (Google Analytics,…)
Social Media Overview Toolkit
14
Slide15
Contact Us
For further assistance, please contact your representative on the Chapter Relations Team (CRT).
Jinna Davis (ext. 357)jdavis@hfma.org Region 1Region 2Region 3Region 5Ada Lleshanaku (ext. 363)alleshanaku@hfma.org Region 4Region 6Region 8
Pat Kosar (ext. 346)pkosar@hfma.org Region 7Region 9Region 10Region 11Carla DeFlorio (ext. 348)cdeflorio@hfma.org Director, Chapter Relations
Social Media Overview Toolkit
15
Slide16
About the Early Careerist Task Force
What: A new task force comprised of 13 early careerists, led by 3 board members Why: The task force will help HFMA develop strategies to engage the young professional demographic at the chapter, volunteer, and membership levels Objectives: Articulate the needs and preference of the early careerist market, particularly in terms of learning styles, participation, networking, and communication Consider ways that HFMA can cultivate relationships Review best practices from other membership organizationsProvide related recommendations and advice to HFMA management and Board of Directors
Social Media Overview Toolkit
16
Slide17
About the Early Careerist Task Force
Abby Birch Director, Client Development Advanced Patient Advocacy Kevin Bohnert CMS Analyst II Centene Christina Datko Financial Analyst Sharp Grossmont Hospital Mitchel Davis Senior Financial Analyst HCA Adnan Fazal Director of Innovative Strategies UnityPoint Health Camille M. Fremont Senior Manager KPMG Royd Hernandez Director- Analytics Community Health Choice Brian McCallister Manager Financial Planning OhioHealth Dublin Methodist Hospital Elizabeth Richards Attorney Clinton Harkins PC Brian Sims Rate Setting Senior Analyst Maryland Hospital Associations Heather R. Spillman Manager, Strategy DHG Healthcare Camey Thomason Senior Director Clinical Operations Lexington Memorial Hospital Miguel Vigo System Director of Patient Access Edward Elmhurst Healthcare
National Board Members Mary Mirabelli (committee chair), Carol Friesen, Kari CornicelliHFMA Staff Chris Koopman, Andrea Mulyk, Janice Wiitala, Lee Guthrie
Volunteers
Social Media Overview Toolkit
17
---