New Hire Orientation Welcome PowerPoint Presentation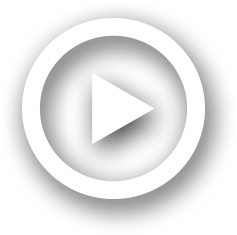 Description
. and Introductions. The agenda for our orientation today is:. Employee Introductions. Welcome to HCC Quiz. Topics Covered Today. EEO and Diversity. Safety. Purchasing. IT Information. Employee Relations. ID: 732328
Embed code:
Download this presentation
DownloadNote - The PPT/PDF document "New Hire Orientation Welcome" is the property of its rightful owner. Permission is granted to download and print the materials on this web site for personal, non-commercial use only, and to display it on your personal computer provided you do not modify the materials and that you retain all copyright notices contained in the materials. By downloading content from our website, you accept the terms of this agreement.
Presentations text content in New Hire Orientation Welcome
Slide1
New Hire Orientation
Slide2
Welcome
and Introductions
The agenda for our orientation today is:
Employee IntroductionsWelcome to HCC Quiz
Topics Covered Today
EEO and Diversity
SafetyPurchasingIT InformationEmployee RelationsPayrollRecordsBenefits
Slide3
WELCOME TO HILLSBOROUGH COMMUNITY COLLEGE
Slide4
TITLE IX, EEO & DIVERSITY
Slide5
HR New Employee Training
Hillsborough Community College
Dr. Joan B. Holmes, Special Assistant to the President
Elina Bivins, Equity Manager & Title
IX Coordinator
Slide6
What Does HCC Look Like?HCC Total Overall Credit
Enrollment 2014-2015: 32,580
6
21% 29%
Slide7
Three Year Trend Reflecting Full-Time Continuing Contract Faculty by Race for 2013-2015
7
Slide8
Student Demographic and Faculty Demographic Comparison 2014-2015
Slide9
Three Year Trend for Exec/Admin./Managerial Staff 2013 - 2015
9
Slide10
New Mix of HCC Students Enrollment by Gender 2013-2014
Slide11
FTIC and Total Enrollment Comparisons 2014-2015
Slide12
New Mix of HCC Students Enrollment by Race/Ethnicity 2013-2014
Minority 55% - Majority 45% Institution
Slide13
Impact on Student Delivery Services
They require more types of communication preferably through social media, text, smart phone and etc.Depend more on family support
Usually need more academic supportRequire more career advising and informationFinancial Aid dependency
Lack of understanding about cultural differences and values of underrepresented and low-income students by faculty and StaffLack of understanding about navigating the college environment
Slide14
TITLE IX & SEXUAL HARASSMENT
20 U.S.C. §1681 & 34 C.F.R Part 106
Slide15
"No person in the United States shall,
on the basis of sex, be excluded from participation in
, be denied the benefits of, or be
subjected to discrimination under any educational program or activity receiving federal financial assistance."
Title IX of the Education Amendments of 1972 Implementing Regulations at:
20 U.S.C. §1681 & 34 C.F.R Part 106
What is Title IX?
Slide16
U. S. Inquiries Into Sexual Assault
1 in every 4 women are sexually assaulted during their years on a college campus.Freshman and sophomores are at a greater risk for victimization than juniors and seniors.
Sexual assaults were more likely to occur in September, October and November, on Friday or Saturday nights, and between the hours of midnight and 6:00am.Less than 5% of completed or attempted rape against college women were reported to law enforcement.
Source: http://www.nsvrc.org/saam/campus-resource-list
Slide17
OCR Title IX Sexual Violence Investigations
In May 2014, there were 55 colleges and universities under investigation by the Office for Civil Rights (OCR).In October 2015, the number increased to 144 for potential violations of Title IX (e.g. Michigan State University, University of Virginia, University of South Florida).
In 2014, in took OCR an average of 1,469 days (4 years) to close a case, with continued oversight of Title IX training and programming initiatives.
HOW DOES HCC STAY OFF THE LIST?Complying with federal law that requires educational institutions to adequately respond to cases of sexual assault on campus.Source: http://thinkprogress.org/health/2015/01/13/3610865/title-ix-investigations/
Slide18
HCC MUST take immediate and appropriate steps to investigate
ALL reporting of Title IX incidents
HCC MUST
take prompt and effective action to:Stop the harassment Remedy the effectsPrevent the recurrence
18
Compliance Essentials
Slide19
An employee who has the authority to take action to redress sexual violence;
One who has been given a duty of reporting incidents of sexual violence or any other misconduct by students to the Title IX Coordinator or appropriate school designee; and
One whom a student could reasonably believe has this authority or duty.
School is on notice when a Responsible Employee knows or reasonably should know of an incident that creates a hostile environment.
19
Who is a Responsible Employee?
Slide20
HCC will seek to protect the privacy of the complainant to the full extent possible, consistent with the legal obligation to investigate, take immediate action, and comply with federal & state laws, as well as HCC policies & procedures.
Confidentiality
CANNOT
be guaranteed.
The request to disclose additional information is be based on one of five criteria:
violence
, threat, pattern, a predatory offender and/or use of a weapon. Except for licensed counselors
Confidentiality
Slide21
Collegewide Online Training for Faculty & Staff –
SafeCollegesOnline Training for Students - SafeColleges
Onsite Training for Responsible Employees
21
Equity Training & Programming
Slide22
 Dr. Joan B. Holmes
Special Assistant to the President for Equity & Special Programs & Title IX OfficerOffice:  (813) 253-7043 Fax:  (813) 253-7553
Email:  jholmes16@hccfl.edu 
Elina Bivins, MBAEquity Manager & Title IX CoordinatorOffice:  (813) 253-7591 Fax:  (813) 253-7553
Email: 
ebivins2@hccfl.edu
22
Where to Report Title IX & Equity Reports?
Slide23
SAFETY
Slide24
public Safety
50 Full time personnel, including Chief, Deputy Chief, Public Safety Officers, Dispatchers, and Supervisors.
24/7/365 operation
Officers on all campuses.
State of the art dispatch center and radio system.
Available 24/7 at 813-253-7911 (
x7911 from any campus phone).Augmented by contract security guards & TPD/HCSO.
Slide25
ACTIVE SHOOTER PREPAREDNESS
Ongoing ALICE Active Shooter Workshops for faculty & staff on each campus.
Train the Trainer sessions for Public Safety and key staff.
Lock down drills on each campus.
Active shooter exercises with local first responders.
Slide26
Workplace
Violence: DHS Pocket Cards
Workplace violence/ active shooter preparedness requires forethought, planning, and quick thinking on your part – be aware of your surroundings, your classroom, and your campus!
Slide27
Hawk alert
Hawk Alert is the College's emergency notification system – be sure to register for information on campus emergencies, school closures, and other important info.
System upgrades planned for 2016.
Contact Risk Management or Public Safety department for assistance.
Slide28
Insurance Requirements
If you will be purchasing products or services from third-party vendors/contractors, they must meet the College's insurance and vendor registration requirements.
If you are involved in Facility Rentals, renters must have liability insurance.
Contact Risk Management department for assistance.
Slide29
Worker's Compensation
If you get sick or injured at work, as a result of work-related activities, call Public Safety at x7911 to report it – this initiates your WC claim.
Only use approved clinics/providers for initial treatment (ER is for life/limb only) – if you use your own provider, work comp may not pay (and your health insurance may not either)!
Contact Risk Management department for assistance.
Slide30
Required Safety Training
You should receive an email from the SafeColleges system for required annual safety training, such as:
Slips, trips and falls prevention
Hazard communications
Blood borne
pathogens
Some training is unique to higher-ed:
Clery
Title IX
FERPA
Contact Risk Management department for assistance.
Slide31
KEY STAFF
Name
Title
Phone
Email
Jeff Copeland
Director of Risk Mgt & Public Safety
813-253-7016
hcopeland4@hccfl.edu
Victor Clime
Chief of Public Safety
813-253-7495
Ron Dasilva
Deputy Chief
813-253-7490
Stacy Beasley, Insurance/Work Comp Issues
Risk Mgt Business Assistant
813-253-7569
Roxana Roman-Rosario, Safety & Environmental Health Issues
Risk Mgt Program Analyst
813-253-6505
Slide32
15 Minute Break
Slide33
PURCHASING
Slide34
Purchasing
WELCOME TO PURCHASING AT HCC
Five
campuses
Centralized purchasing
$32,000,000 - $52,000,000 annual spend
4,000+ purchase orders per year13,000+ P-card transactions per yearFormal purchasing processQuotes and bids
Slide35
Learning objectives
HCC's code of ethics for public employees rule
Conflict of interest
HCC'S fraud or dishonesty activity rule
Internal controls
Legislative intent – procurement
Authority to purchase on behalf of HCC
Slide36
LEGISLATIVE INTENT – PROCUREMENT
State of Florida legislative intent – procurement
Importance of competition
Importance of equitable award
Justification of procurement decisions
Importance of inspiring public confidence
Effective monitoring mechanisms Curbing improprieties when awarding contracts
Slide37
HCC'S CODE OF ETHICS AND CONFLICT OF INTEREST
HCC Code of Ethics for Public Employees
Slide38
HCC'S FRAUD OR DISHONESTY ACTIVITY RULE
HCC's Fraud or Dishonest Activity
Rule
Slide39
The HCC PURCHASING DEPARTMENT OBJECTIVES
Lowest possible cost consistent with quality required
Acts in the best interests of the college through
Intelligent actions
Best practices
Fair business dealings
Within the laws of the state of FloridaWithin policies established by the HCC district board of trusteesObtains best value through innovative buying Ensures that fair and open competition exists in all procurement activitiesSeeks to provide faculty, staff, and students:Appropriate products and servicesAt competitive pricesIn a timely fashionWith efficiency and good serviceIn a legal and professional mannerCreates and encourages effective working relationships with all individuals, departments, sites, and the business communityFacilitates service, and support policies, procedures and systems which promote ease and efficiency
Slide40
AUTHORITY TO PURCHASE ON BEHALF OF HCC
Purchasing Department is responsible for the purchase of all items
Exceptions are credit card purchases and library material purchases
Procurement shall be made via issuance of a purchase order
Departments may not order goods or services, reserve items or services or dates
Employees may not commit the College to the future purchase of a good or service
Slide41
AUTHORITY TO PURCHASE ON BEHALF OF HCC
Individuals are not authorized to place orders on behalf of HCC
There are serious consequences
HCC's procurement rules and processes stem from:
State purchasing statutes and rules
Federal procurement regulations
Violation of requirements can result in loss of future funding All contracts must be reviewed by the College Attorney A purchase order is required prior to ordering services or goodsWhen a contract is required, both legal review and a purchase order are required prior to ordering the services or goods
Slide42
TRAINING FOR STAFF WHO WILL ENTER REQUISITIONS
Offered bi-weekly
Purchasing will contact you to schedule once access to Colleague has been requested
Slide43
TRAINING FOR DEANS, DIRECTORS
AND CABINET MEMBERS
Offered on employment
Also offered as needed
Annual mandatory training for all administrators
Purchasing will contact you to schedule once access to Colleague has been requested
Slide44
RESOURCES
Purchasing Department HCC Employee Information
Purchasing
Department FAQs
Slide45
INFORMATION TECHNOLOGY
Slide46
Computer Resources/Acceptable Use
http://
www.hccfl.edu/oit/acceptable-use-policy.aspx
Slide47
Employee Relations
Human Resources
Slide48
Fast-Paced
Moderate-Paced
Skeptical
Accepting
Slide49
Action
Reliability
Collaboration
Challenge
Drive
Encouragement
Objectivity
Support
D
I
C
S
Dominance/Driver
Influence
Conscientiousness
Steadiness
Slide50
Brief DISC OVERVIEWD-Personality
Dominant
DirectResults-orientedStrong-willedForceful
FirmI-Personality
Lively
Outgoing
PositiveHigh-SpiritedHigh-EnergyInterpersonal Skills
Slide51
Brief DISC OVERVIEWS-Personality
Gentle
Interpersonally WarmCalmingPatient
AccommodatingConcern for othersC
-Personality
Analytical
ReservedCautiousSkepticalLogicalPrecise/Accurate
Slide52
Brief DISC OVERVIEWDI/ID-Personality
Persuasive
Action-DrivenAdventurousEntrepreneurial
DaringSelf-ConfidentCS/SC-Personality
Deliberate
Steady
CarefulSoft-spokenModestUnassuming
Slide53
Brief DISC OVERVIEWIS/SI-Personality
Positive/Upbeat
CheerfulTrusting
See the best in othersLight-heartedSupportive/Empathic
CD/DC-Personality
Challenging
LogicalCritical ThinkersGuardedResoluteCynical
Slide54
Employee Relations
Employee Relations offers training, consultation, facilitation and resolution strategies for workplace issues. We assist in communication between employees and supervisors, corrective action and planning, disciplinary actions, and explanation and clarification of college administrative rules and procedures as well as collective bargaining contract interpretation.
Slide55
Evaluations
Probationary Period
Exempt employees have a 6 month probationary period.
Non-exempt employees have a 4 month probationary period.
The probationary period is a chance for you to learn your new role. Embrace feedback and be open to growth. Understanding what is expected of you and performing those expectations are critical.
On rare occasions, a probationary period may be extended if your supervisor needs more time to evaluate your ability to perform in your role.
Your supervisor will complete a probationary evaluation for you. This is typically done towards the end of your probationary period.
Slide56
Evaluations
Evaluation Timing
All employees (except administrators) are evaluated at the end of their probationary period.
All employees should be evaluated annually.
A supervisor has the right to complete a special evaluation at any time.
Slide57
Evaluations
Employee Evaluation Criteria
Attendance
CooperationInitiative
Adaptability
Communication
Job KnowledgeWork QualityOverall Performance
Slide58
Employee Relations & Evaluations
Employee Rating Scale
Outstanding
Good
Satisfactory
Needs Improvement
Unacceptable
Slide59
Discipline
Employee Relations helps facilitate employee discipline.
Employee discipline is
NOT taken lightly. Most issues can be resolved with open communication and coaching. Your willingness to be coached and receive feedback will go a long way in preventing formal discipline.
Discipline* Steps Include:
Counseling Memo
Written WarningSuspensionTermination*applies to employees who have completed their probationary period.
Slide60
Labor Relations
There are two unions at HCC:
Service Employees International Union (SEIU)
http://www.hccfl.edu/gwsc/hr/employee-and-labor-relations/seiu.aspxFaculty United Service Association (FUSA)
http://www.hccfl.edu/gwsc/hr/employee-and-labor-relations/fusa.aspx
Slide61
Administrative Rules & Procedures
HCC Administrative Rules & Procedures
Rules and procedures are currently under review
Administrative Rules:
https://www.hccfl.edu/gwsc/president/administrative-rules.aspx
Administrative Procedures:
https://www.hccfl.edu/gwsc/president/administrative-procedures.aspx
Slide62
Employee Relations & Sunshine Law
What is the Sunshine Law?
Florida's Government-in-the-Sunshine law provides a right of access to governmental proceedings at both the state and local levels. It applies to any gathering of two or more members of the same board to discuss some matter which will come before that board for action. There is also a constitutionally guaranteed right of access. Virtually all state and local collegial public bodies are covered by the open meetings requirements with the exception of the judiciary and the state Legislature which has its own constitutional provision relating to access.
Slide63
Employee Relations & Sunshine Law
What does the Sunshine Law mean to me as an HCC Employee?
The Florida Supreme Court has determined that public records are all materials made or received by an agency in connection with official business.
Your work becomes a public record, including emails. You should retain your work emails and talk to your supervisor about specific email retention rules in your area
.
Be careful with text messages. Any texts used for business discussion can become public record- even on your personal phone.
Your employee file is part of that public record.
Slide64
Employee relations & You
Start your career at HCC off right!
Be positive & proactive in your new role
Be open to learning & learning new ways of doing things.
Listen to feedback from your supervisor and implement it.
Strive! Do your very best at everything given to you. This is the first step in expanding your job duties. When you can handle what you have, you can grow into more.Remember that your supervisor, co-workers and the students are all your "customers."
Slide65
Contact
Heidi
Campbell
HR Officerhcampbell11@hccfl.edu
813-253-7038
Stephanie Dahl
HR Analystsdahl@hccfl.edu813-253-7573Karen Peach (transcripts)HR Techkpeach4@hccfl.edu813-253-7187Megan ShortHR Specialistmshort4@hccfl.edu813-253-7030
Slide66
PAYROLL
Slide67
Payroll
Overview of
Payroll
Processing of payments to employees
Management of employee leave plans
Processing of payments of payroll deductions and benefits
Prepares W-2 forms and files federal, state and retirement reports
Slide68
Payroll website
http
://
www.hccfl.edu/payroll
Contact information
Notices and How-to documents
FormsPay Date SchedulesDeduction CodesPay Codes
Slide69
Payroll NOTICES
Notices Page
Slide70
Payroll FORMS
Forms Page
Slide71
DIRECT DEPOSIT and W-4
Direct Deposit
This is the college's official method for payroll payments.
If at anytime you need to change direct deposit account information, please complete a new Direct Deposit Authorization form (located on the forms page of the payroll website) and
submit it directly to Payroll
.
W-4 formIf at anytime you need to change your federal withholding status or allowances, please complete a new W-4 form (located on the forms page of the payroll website) and submit it directly to Payroll.
Slide72
Pay date schedule
Faculty Load Period – information for Overload and Adjunct pay
Pay Period Schedule – provides pay period start and end dates as well as pay dates for regular payroll runs
Payroll Bi-weekly Schedule – provides deadline dates and times for forms and documents to be received in Human Resources and Payroll and for employees to enter time and Supervisors to approve time in Web Time Entry. It also provides the dates and time that payroll is actually processed.
Slide73
Payroll schedules
Slide74
WebAdvisor
Online tool for employees
Enter time
Supervisors approve time
View Pay Advices
View Leave Plans
View StipendsConsent and access W-2 Statements
Slide75
WEBADVISOR
Slide76
Web Time Entry
This is the online method of time reporting for employees.
Employees are responsible for entering their time in WebAdvisor and then electronically signing the time sheet for supervisor approval.
Paper time sheets are located on the forms page of the payroll website which would be used for prior pay period time reporting or WebAdvisor access issues.
Slide77
Webinars available at
http://citt.hccfl.edu/pdws/
Slide78
CONTACTING Payroll
Email:
Payroll@hccfl.edu
This is the best email to send general inquiries, documents and forms. All payroll team members have access to this inbox and it is monitored throughout the day.**Please note that all HCC
emails (sent and received) are subject to public record requests as per the Sunshine Law and Florida Statutes Chapter 119.
Fax: (813) 253-7558
Since the machine is in a general office area, we recommend that you send faxes during the standard payroll office hours of 8:00 am to 4:30 pm.
Slide79
PAYROLL CONTACTS
Who to call for questions regarding:
Garnishments, tax levies or IRS lock-in letters
Susan Hartzog (813) 253-7097
Underpayment or Overpayment of wages
Kevin Weiss (813) 253-7099Web Time entry or time reportingHelen Dobbins (813) 253-7098 Direct Deposit or W-4 form questions
Any payroll staff member can assist you
All team members can assist you with any questions but the above provides a starting point for your inquiry.
Slide80
RECORDS
Human Resources
Slide81
Records
Overview of Records ManagementProcessing of personnel transactions for faculty, staff and student assistants
Maintains electronic personnel files
Prepares public records and subpoena requests
Slide82
New Hire Paperwork - FORMS
Completed by Supervisor/Manager
Employee Data Form – HRAR1
Employee demographic & employment data
Slide83
New Hire Paperwork - FORMS
Completed by Supervisor/Manager
Employee Data Form – HRAR2
Employee assignment to a position
Slide84
FORM I-9
Completed by Employee – Section 1
Section 1 must be completed by the employee no later than the first day of employment.
Slide85
FORM I-9
Submitted by Employee with Section 1
All documents submitted must be UNEXPIRED
.Submit either document from List A – OR
–
a document from List B AND List C
Slide86
FORM I-9
Completed by Employer – Section 2
Section 2 must be completed by examining the supporting documents within 3 business days of the employee's first day of employment.
Slide87
ADDITIONAL FORMS
Completed by Employee
W-4
and State Tax Withholding Form(s)
Direct
Deposit
Authorization Disclosure Exemption Questionnaire Florida Retirement System (FRS) Employment Certification FormSex, Ethnicity and Race Data Collection
SSN Collection & Usage Notification (with SSN card
)
State of Florida Loyalty Oath – Citizen or Non-Citizen
http://www.hccfl.edu/media/290496/2-1-031%20oath%20cit.pdf
http://www.hccfl.edu/media/290500/2-1-032%20oath%20non%20cit.pdf
Temporary Employment Agreement (TEMP status only)
Slide88
CONTACT RECORDS
Name
Phone
Fax
Location
Kathy
Zaucha,
HR Process Improvement, HR Technical Lead for Colleague (Datatel)
813-259-6408
813-253-7034
District
Gigi DeJesus,
Colleague (Datatel) Technical Liaison
813-259-6132
813-253-7034
District
Trina Munns,
Colleague (Datatel) - Processing of personnel documents/transactions
813-259-6011
813-253-7034
District
Email:
humanresources@hccfl.edu
Slide89
15 Minute Break
Slide90
BENEFITS
Human Resources
Slide91
Benefits
General information
What is HCC's benefit plan year?
July 1
st
through June 30
thIs the deductible for medical and dental plans based on HCC's benefit plan year or calendar year? Calendar Year (January 1st – December 31st)When are my benefits effective? The first of the month following your hire date; or The first of the month following your employment status change from part-time to a full-time benefit eligible position
Slide92
What is the deadline for enrolling in health insurance at HCC?
If you are enrolling or declining in any health benefit, you must submit your "
Hillsborough Community College Benefit Enrollment Form
" within the first 30 days of your employment. As a new hire you are given the opportunity to enroll in some plans without going through medical underwriting.
Am I able to make changes during the benefits plan year?
You may add or drop dependents if you have a mid-year life-changing event, (section 125 IRS), you must contact the Benefits Department within 30 days of the life changing event.
Is there another time I am able to make changes to my benefits plan choices?
You may make changes during Open Enrollment each year which is held during the month of April/May. Any new changes made during Open Enrollment will become effective July 1
st
.
General information
Slide93
Who is allowed to be covered under our medical Plan?
Who may be covered under the self insured
medical
plans?
- Active Employee's who work 30 or more hours a week
- Dependents include:
Spouse Step Children Biological/Adopted Children Legal Guardianship Grandchildren until dependent parent reaches age 18 Domestic Partner Both Same & Opposite sex Children of Domestic partner or Common Law Spouse
Slide94
Do
I need to provide supporting documentation to cover my dependents?
You will need to provide the following supporting documentation: Spouse (Copy of Marriage Certificate),
Domestic Partner (Initially Completed Affidavit of Domestic Partnership & then on an annual basis)—Contact Benefits for assistance. Child(ren) -Birth Certificate, Adoption (Copy of the adoption papers issued by the court or a letter of placement by an adoption agency),
to age 26
Over age 26 to 30 must meet the following four requirements:
1. unmarried 2. Resident of Fl. 3. Not covered under another health plan 4. Not entitled to benefits under social security. A dependent will terminate at the end of the year in which they turn 26, or age 30.*A qualifying event removing a dependent will terminate at the end of the month. If you leave HCC you and your dependents benefits will terminate on the last day of the month in which you resign. Is documentation necessary?
Slide95
MEDICAL PLAN OPTIONS
THREE MEDICAL PLANS ADMINISTERED BY HUMANA
NO PRIMARY CARE PHYSICIAN
PRE-TAX DEDUCTIONS
High Deductible Health Plan (HDHP) High Option
High Deductible Health Plan (HDHP) Low Option
National Point of Service (NPOS)
Slide96
What is a high deductible health plan (HDHP)?
An HDHP is a different type of health plan. Under an HDHP individuals are covered for large expenses and pay for their day-to-day expenses, up to the amount of the deductible listed in the medical plan.
HCC offers two types of HDHP Plans:
High HDHP – You must pay all costs up to the deductible amount before the plan begins to pay for covered services at the 100% level. When you use "Participating" (PAR) providers the deductible for single coverage is $1,500 and $3,000 for family coverage per Calendar Year. You may self-refer to specialists.
Low HDHP
– You must pay all costs up to the deductible amount before the plan begins to pay for covered services based on level of service. (Deductibles are the same as with the High HDHP) You may self-refer to specialists.
Slide97
High Deductible Prescription (High and Low Plans)
Service you may need
Your Cost if you use an In-Network Provider
HDHP (HIGH)
Your cost if you use an Out of Network Provider
HDHP
(HIGH) Your Cost if you use an In-Network ProviderHDHP (LOW)Your cost if you use an Out of Network Provider
HDHP
(LOW)
Level 1
(Generic
& Brand)
Retail
Retail 90 days
Mail Order
100% after Deductible
The default rate minus
50% after deductible
30% after Deductible
The default rate minus
50% after deductible
Level 2
(Higher Level Generic
& Brand)
Retail
Retail 90 days
Mail Order
100% after Deductible
The default rate minus
50% after deductible
40% after Deductible
The default rate minus
50% after deductible
Level 3
Generic and Brand-Name drugs with higher cost than Level 2
Retail
Retail 90 days
Mail Order
100% after Deductible
The default rate minus
50% after deductible
50% after Deductible
The default rate minus
50% after deductible
Slide98
High Deductible Prescription (High and Low Plans)
Service you may need
Your Cost if you use an In-Network Provider
HDHP (HIGH)
Your cost if you use an Out of Network Provider
HDHP
(HIGH) Your Cost if you use an In-Network ProviderHDHP (LOW)Your cost if you use an Out of Network Provider
HDHP
(LOW)
Specialty Drugs
Office Administered
Medical inpatient/
outpatient
100%
after Deductible
The default rate minus
50% after deductible
20% after Deductible
The default rate minus
50% after deductible
Slide99
What is an health savings account (HSA)?
What is an HSA?
Health Savings Accounts are savings accounts that allow individuals to pay for qualified out-of-pocket medical expenses using pre-tax dollars.
The funds in an HSA belong to the individual, not the employer or the insurance company, and can be rolled over from one H.S.A. to another H.S.A. In order to take advantage of this tax deferred savings account an individual must purchase a specific type of health insurance coverage plan called a High Deductible Health Plan (HDHP).
Slide100
Am I eligible to qualify for an h.s.a.?
To be an eligible individual and qualify for an HSA, you must meet the following requirements;
You
must be enrolled in a HDHP;You cannot be covered by any other healthcare plan that is not a HDHP;
You cannot be enrolled in Medicare;
You cannot be claimed as a tax dependent on someone else's tax return;
You cannot be enrolled in Tricare,You cannot be covered by a medical Flexible Spending Account (FSA) or Health Reimbursement Account (HRA) under a spouse's plan.
Slide101
Qualifying for an H.S.A.
Contributions to an HSA
Any eligible individual can contribute to an HSA. For an employee's HSA, the employee, the employee's employer, or both may contribute to the employee's HSA in the same year.
Limit on Contributions
The
amount you or any other person can contribute to your HSA depends on the type of HDHP coverage you have, your age, the date you become an eligible individual, and the date you cease to be an eligible individual.
MinimumDeductibleMaximum
Out-of-Pocket
Contribution Limit
55+ Contribution
Single
$1,300
$6,550
$3,350
$1,000
Family
$2,600
$13,100
$6,750
$1,000
Slide102
HDHP plans and HCC employer contributions
HCC currently contributes $750 annually into a HSA or FSA if you participate in either of the High Deductible Health Medical Plans (High) or (Low)
As a participant in the High Deductible Health Plans (High or Low), you may choose to contribute additional monies to your H.S.A. based on federal limits via employee payroll deductions.
Regardless of the medical plan you choose, you may enroll and contribute towards a Medical and or Dependent Care FSA up to the IRS limit.
Slide103
Qualifying medical expenses
Qualified medical expenses are those incurred by the following persons.
You and your spouse.
All dependents you claim on your tax return.
Any person you could have claimed as a dependent on your return except that:
- The person filed a joint return,
- The person had gross income of $3,950 or more, or - You or your spouse if filing jointly, could be claimed as a dependent on someone else's return.Refer to IRS publication: 969 for additional information
Slide104
What is a National Point of Service Plan (NPOS)
The National Point of Service medical plan allows you the flexibility to pay copays when using a network provider.
If you are using In-Network Providers, there is no calendar year deductible with this plan
.
Service
CO-Pay
In-NetworkPharmacy(In-network)
Copay
PCP
Specialist
Chiropractor
$20 per visit
$35 per visit
$35 per visit
Level 1 (
Generic & Brand name) – Retail at pharmacy
90 day supply at pharmacy
90 day Mail Order
$15 copay
$45 copay
$30 copay
Emergency Visit – non medical transportation
150 per visit
Level 2
(
Generic & Brand name) – Retail at pharmacy
90 day supply at pharmacy
90 day Mail Order
$25 copay
$75 copay
$50 copay
Level 3
(
Generic & Brand name) – Retail at pharmacy
90 day supply at pharmacy
90 day Mail Order
$40 copay
$120 copay
$ 80 copay
Slide105
Specialty drugs
Specialty Drugs administered at a Physician Office Visit, Freestanding or Urgent Care Facility – NO CHARGE
Specialty Drugs Administered in an emergency room, ambulance, Inpatient Hospital, Skilled nursing facility, or Outpatient hospital, fall under the medical plan.
Slide106
Diabetic supplies
Glucose Test Strips, Meters (Diabetic Supplies) are at 100% coverage under preventative pharmacy. Prior authorization isn't required, but not any name brand item would be covered. There is a formulary list.  
Insulin Pump/Accessories are fall under the Durable Medical Equipment
Slide107
Things To Consider When Enrolling In Health Insurance
Use In-Network Providers to obtain the highest benefit level paid.
Ask yourself the following questions:
What type of plan have I been enrolled in before? Who am I covering on the medical plan? How often do I or my family need to use the medical plan? How much is the payroll premium? How much do I pay for medical office visits and services? Are my current doctors In-Network?
How do I know if my doctor is in-network?
Visit www.humana.com select NPOS-Open Access and follow the prompts to determine if your provider is in the network. National POS – OpenAccess
Slide108
What are some covered items under an hSA
Over-the-counter (OTC) medicines and drugs, except for Insulin, require a prescription from your doctor to be eligible for reimbursement from your TASC HSA.
Some
expenses eligible for reimbursement through this type of account are
:
Acupuncture
, Artificial Limbs, Bandages, Birth Control/Contraceptive Devices, Birthing Classes/Lamaze (Mother Only & Birthing Instruction Only), Blood Pressure Monitor, Co-Payments, Deductible & Co-Insurance, Eye Exams, Eyeglasses/Contacts/or Safety Glasses (Prescription Only). For a complete listing, please see: https://www.irs.gov/pub/irs-pdf/p502.pdf
Slide109
Advantages for using an hSA
HSAs provide employees with an account from which they can control their medical expenses with some of the following advantages:
- Pre-tax dollars can be used to pay for qualified medical expenses
-You are in control of more of your health care decisions
- Funds left in an HSA can grow, tax deferred. The contributions remain in your account until you use them.
- Your account stays with you even if you change employers (portable)
- After age 65 you can withdraw your funds and they are only taxed as ordinary Tax-deductible contributions, Tax-free accumulation of interest and dividends tax-free, and Tax-free distributions for qualified medical expenses. See Publication IRS 969
Slide110
Health care reform impact on hsa
Increased penalty for non-medical withdrawals if you are under age 65, withdraw dollars from your HSA and do not use them for qualified medical expenses, they will be taxed as ordinary income and you will also incur a 20% penalty.
Most
over-the-counter medications will not be considered to be a qualified medical expense unless they are prescribed by a physician. Previously, over-the-counter medications could be included as a qualified medical expense. See
www.irs.gov
, pub. 502, for more information.
Slide111
Market place
The Health Insurance Marketplace is for people who don't have health coverage
If you don't have health insurance through a job, Medicare, Medicaid, the Children's Health Insurance Program (CHIP), or another source that provides
qualifying coverage
, the Marketplace can help you get covered.
If you have job-based insurance: You can buy a plan through the Marketplace, but you'll pay full price unless
your employer's insurance doesn't meet certain standards. Most job-based plans do meet the standards.If you have Medicare: You can't switch to Marketplace insurance, supplement your coverage with a Marketplace plan, or buy a Marketplace dental plan. Learn about Medicare and the Marketplace.For additional information visit https://www.healthcare.gov/
Slide112
Flexible Spending accounts (FSA)
What is a Flexible Spending Account (FSA)?
A Flexible Spending Account (FSA) is an
IRS Code Section 125 Cafeteria Plan. Through it, Participants set aside funds on a pre-tax basis each year into their
FlexSystem
account(s), and subsequently access those funds for qualifying healthcare and/or dependent care expenses incurred within the Plan Year. A FSA may be elected with any of the health plan options.
Is there more than one type of FSA Account? Medical FSA Account – maximum contribution for 2016 is $2,550. Dependent Care FSA Account – maximum contribution is $5,000; however, if filing jointly each spouse should only contribute $2,500.You may apply a Medical FSA to cover deductibles, co-pays, and other out-of-pocket expenses not covered by insurance plans.If enrolled in a HDHP medical plan you may enroll in the FSA medical account. The employer will contribute $750 towards your FSA account. In addition you are able to have a maximum contribution of $750 + 2,550 for plan year 2016. (Unlike the H.S.A. the $750 counts towards the maximum amount)
Slide113
Flexible Spending
Accounts
Dependent Care FSA
If you have children under the age of 12 or adult dependents, you can defer up to $5,000 per fiscal year to cover expenses such as childcare, preschool tuition, or elder care with a Dependent Care FSA.
When choosing a care provider, the provider must report day care income on his or her taxes to be considered eligible.
Slide114
Dental Plan Options
ADMINISTERED BY HUMANA
TWO DENTAL PLANS
DHMO 150 CS Plan
PPO 09
DHMO 150 CS Plan
You and each of your covered dependents must select a dentist who participates in  the Humana Dental Prepaid/DHMO Network.  This primary care dentist will take care of your dental needs.  If the dental services received are not covered by the plan, the dentist will bill you for the charges.   Also, the plan will not cover services, except emergency care, from a dentist who does not participate in the network.   There is no Calendar Year Cap.
Slide115
Dental Plan Options
PPO 09
Calendar Year Cap and Deductibles
You and your covered dependents may go to any dentist chosen.  For maximum benefits at the lowest cost you should use a network dentist.  If the dentist is not in the network you still receive benefits but will pay higher out-of-pocket costs for the dental services. Calendar Year (CY) Deductible (January through December) In-Network for employee only coverage is $25 and $75 for family coverage. If you use Out-Of-Network Providers the CY Deductibles are $50 for employee only coverage and $150 for family coverage. There is Orthodontia coverage available with this dental plan option. The Annual Maximum (excluding Orthodontia) is $1,500.
Slide116
Vision
Participating Provider
Non-participating provider
Exam with dilation
100% after $10 copy
$35 allowance
Lenses: - Single - Bifocal - Trifocal100% after $0 copay100% after $0 copay100% after $0 copay
$25 allowance
$40 allowance
$60 allowance
Frames
$50
wholesale allowance
$45 retail allowance
Contact
Lenses
- Elective (conventional & disposable)
- Medically necessary (limit one pair)
$135 allowance
100%
$135 allowance$210 allowanceFrequency (based on date of service)
- Exam
-
Lenses or contact lenses
- Frame
Once every 12 months
Once every 12 months
Once every 24 months
Once every 12 months
Once every 12 months
Once every 24 months
Providers
Lens Crafters, Pearle Vision, JC Penny
Optical, Sears, Target Optical, Private
Practioners
Must pay upfront and submit
claim and receipt for reimbursement
Slide117
Life Insurance
Basic Life Insurance:
HCC provides 1 times your annual earnings, subject to a maximum of $250,000 rounded to the next higher $1,000 if not already a multiple of $1,000.
(Please note: Your basic life insurance will not be less than $25,000) Accidental Death and Dismemberment Benefits
Maximum amount 1 times your annual earnings subject to a maximum of $250,000 rounded to the next higher $1,000 if not already a multiple of $1,000.
Supplemental Life Insurance
Guaranteed issue amount: 1, 2, 3 times your annual earnings, subject to a maximum of $525,000 rounded to the next higher $1,000 if not already a multiple of $1,000. Maximum amount: 1,2,3,4 or 5 times your earnings subject to a maximum of $650,000 rounded to the next higher $1,000 if not already a multiply of $1,000.
Slide118
Life Insurance
Dependent Life Insurance Benefit:
Employee must be enrolled in Supplemental Life Insurance in order to purchase spouse and or child(
ren) coverage.
Spouse
Spouse – Maximum amount $25,000
Dependent Children: $500 (live birth but under age 6 months) Dependent Children: $5,000 (Over age 6 months to age 19)*If child is disabled and dependent upon you for financial support and over age 19 please contact the Benefits Department. You will be required to complete and furnish satisfactory proof to Hartford for the child to continue to be covered.
Slide119
Life Insurance
Imputed Income
Any amount of group life coverage over $50,000 is subject to imputed income. The amount of imputed taxable income must be reported on the employee's Form W-2. The IRC Section 79 allows associates to exclude up to $50,000 from taxable income.
In order to calculate the imputed taxable income for an associate, the employer must use an "age based" premium table prescribed by the Internal Revenue Service. When using this table and calculating the imputed taxable income, it is important to note that the employer must use the age of the employee as of the last day of the calendar year.
Slide120
Life Insurance
Imputed Income
Current Tax Table:
Total Life Insurance Benefit is $90,000
$90,000 divide by $1,000 times age (40) .10 cents = $9.00 per month
Slide121
Life Insurance
Reduction for Life Insurance:
Reduction in life insurance will begin at age 70 by 33% on the policy anniversary date.
Next reduction in life insurance will begin at age 75.
(The policy will round to the next higher multiple of $500, if not already a multiple of $500)
Slide122
Long term disability
HCC pays for the core Long Term Disability benefit
- 50% of monthly earnings cap at $6,000 per month
The employee is allowed to purchase - 60% of monthly earnings – cap at $8,000 per month
Pre-existing Conditions: You must not have received treatment for your condition for the first 90 days that your policy is effective
The elimination period before benefits begin is a 90 day waiting period. This waiting period will require you to be totally disabled.
Offsets – Benefit payments reduced by other income you receive or are eligible to receive such as: Social Security Disability Insurance, Workers' Compensation, Unemployment Benefits, Other Employer-Based Insurance Coverage You May Have, Settlements or Judgments for Income Loss, Retirement Benefits employer pays
Slide123
Short Term Disability
Coverage is available and employee would pay 100% of the cost.
The purchase coverage that would pay you a benefit of 60% of your weekly earnings. The maximum voluntary short term disability insurance benefit you could receive is $1,000 per week.
Within
the first 31 days of your benefit eligibility or family status change, you may apply without Evidence of Insurability.
Waiting period:
Eligible to collect your Voluntary Short Term Disability Insurance benefit starting on the 8th day after your injury or 15th day of illness. Your benefit could continue for up to 12 weeks.
Slide124
additional Voluntary benefits
LegalShield
/Identity Theft
24 hour/7 days a week after-hours consultation for covered legal emergencies such as: if you're arrested or detained, if you're seriously injured, if you're served with a warrant, or if the state tries to take your child(
ren
).
LegalShield provides an easy way to protect you and your family from everyday life events, no matter how traumatic or trivial the situation. Rather than pay an attorney hundreds of dollars an hour, many of the situations you face are covered by your LegalShield Membership. The Identity Theft Shield provides serious protection from one of the fastest growing crimes in America. Your Identity Theft Shield provides help in EVERY form of Identity Theft, and will be there to help you before, during and after the crime occurs. Cancer Insurance (Allstate)Cancer Insurance from Allstate Benefits pays cash benefits for cancer and 20 specified diseases to help with the costs associated with treatments and expenses as they happen.
Slide125
Supplemental
Insurance
Hospital Indemnity (AFLAC)
Can help employees be better prepared for unexpected hospital expenses not covered by their major medical coverage.
Pet Insurance
Veterinary Pet Insurance, (name changing 2016 to Nationwide) is the number one pet insurance plan licensed and regulated in the US and is recommended by veterinarians and their staff. Exclusively endorsed by the American Humane Association, Veterinary Pet Insurance provides these comprehensive features:
No physical exam is required;Average claims turnaround is approximately one week;Use any veterinarian worldwide with no pre-authorization required;Pet ID tag with Lost & Found Registry to reunite you with your pet; andProtection costs just $ .25 to $ .62 per day for any pet aged eight years or younger.The policy pays for prescriptions, lab fees, x-rays, surgery, hospitalization, treatment and even office calls for any covered medical problem.For cost and additional information contact Nationwide at http://www.petinsurance.com/affiliates/hillsborough or call 1-888-899-4VPI
Slide126
Florida Retirement System (FRS)
Pension
Employees are automatically defaulted into the pension plan with the Florida Retirement system. Each pay period 3% will be withheld from your pay and it will be directed into your FRS pension account.
The employer will contribute approximately a little over 7% towards your pension account
Vesting 8 years
Investment
Plan Vesting 1 year 5 months to decide which plan is best for youCommunity College Optional Retirement Plan Offered to faculty members. Election must be made within 90 days.Community College Optional Retirement Program(CCORP) form must be completed and sent to Human Resources.
Slide127
Florida Retirement System (FRS)
The Community College Optional Retirement plan is offered to
faculty members
. If taking this option with FRS you will need to open an account with one of the participating providers first before submitting a CCORP enrollment form:
-VALIC
- TIAA/CREF
Complete the Community College Optional Retirement Program (CCORP) form. - You have 90 days from either your date of hire or when you have a qualifying position change.
Slide128
Employee Assistance Program (EAP)
Health Advocate
EAP + WORK/LIFE
Personal Issues
Depression
Marital or family/parenting issues
Work stress or conflicts Anger Legal Childcare TimeCall 877-240-6863 (24/7 Support)Online: HealthAdvocate.com/members
Slide129
Defined Benefit plan vs defined contribution plan
Defined Benefit Plan
A defined benefit plan, also called a pension, is a plan that pays you a specific amount of money, either per month or in a lump sum, when you become eligible for pension benefits. These plans usually have formulas to determine how much you receive in benefits based on criteria such as how long have you worked for the company and what your salary is.
-
Defined Contribution Plan
A defined contribution plan is a plan that does not pay a specific benefit when you retire, but allows you to save money in a tax-deferred account. The FRS Investment Plan is a defined contribution plan.
Before you enroll use the free FRS resource and speak with a FRS Financial Planner at 1-866-446-9377.
Slide130
Retirement Options: 403(b) & 457(B)
Pre-Tax Payroll Deduction –
Employees may contribute additionally to their retirement which may lessen their tax burden.
*Note: Private contractors, appointed/elected trustees and/or school board members and student workers may not contribute additionally to the 403(b) Plan.
These accounts are designed for long-term accumulation
Employees are fully vested in their contributions and earnings at all times
Employees may enroll in one or both of these plans and may start or stop them at any time.
Slide131
Retirement Options: 403(b) & 457(B)
Current Vendors:
AXA/EQUITABLE 403b, 457b
Lincoln Investment 403b
MetLife Investors 403b
Suncoast Schools/Members Trust 403b, 457b
TIAA CREF 403b, 457b, CCORPVALIC 403b, 457b, CCORP
Slide132
Retirement Options: 403(b) & 457(B)
Steps To Enroll in a 403(b) and/or 457(b) Plan:
Select vendor(s) and investment product(s) from list of 6
Contact the company(
ies
) at the contact number to review their products and establish an account(s)
Complete any required paperwork with the company(ies)Complete Salary Reduction Agreement paperwork for HCC--"Payroll Reduction Authorization for 403(b) Annuity Contract or 403(b)or 403(b) (7) Custodial Account" and/or complete "Participation Agreement for Internal Revenue Code Section 457(b) Deferred Compensation Program" This authorizes a withholding of the amount you select to contribute to the account(s). Vendor representative must approve the paperwork.
Slide133
Maximum contributions – calendar year
403b and 457b Employee Maximum Retirement Contributions
Calendar Year 2016
Under Age 50 $18,000
Over Age 50 $24,000
Applies only to the 403b over age 50.
Contribution limits are the same as in 2015*No Employer contributions made to either the 403b or 457b retirement plans.
Slide134
EMPLOYEE ASSISTANCE PROGRAM (EAP)
Health Advocate
EAP + WORK/LIFE
Personal Issues
Depression
Marital or family/parenting issues
Work stress or conflicts Anger Legal Childcare TimeCall 877-240-6863 (24/7 Support)Online: HealthAdvocate.com/members
Slide135
Vacation Leave
Vacation Leave: Full-time administrative and staff (non-faculty) receive:
1 day of vacation leave per month to the fifth (5
th
) year of service.
Employees earn 1 ¼ (1.25) days per month from the sixth (6
th) to the (10th) year of service. Beginning the eleventh (11th) year of service, one and one-half (1.50) days are earned each month. The maximum accrual is 44 days. Maximum payout for unused vacation leave at separation is 30 days.
Slide136
Sick Leave / personal leave
Full-Time employees earn 1 day per month for sick leave. Upon employment, all full-time employees are credited the first (9) days of sick leave. Reimbursement for unused sick leave will not be issued at the time of termination based on College policy.
Sick leave hours are used for bereavement leave.
Personal Leave – Full-time employees are entitled to four (4) days per fiscal year (July 1 – June 30) for personal leave. This leave is deducted from accrued sick leave and is not cumulative.
Slide137
WELLNESS/HUMANA VITALITY
If you enroll in one of the medical plans at HCC you can participate in the Humana Vitality Program
It is a wellness and rewards program—Live healthier and earn rewards along the way (earn gift cards from retailers, fitness trackers and more)
You earn Vitality Points through activities—Education, fitness, prevention
Set personal goals
Start at "Blue" vitality status and work your way up to "Gold" or "Platinum"
Slide138
WELLNESS/HUMANA VITALITY
Steps to Enroll
Register for account
Complete Health AssessmentReview Personal Health Report to receive "Vitality Age"
Set goals and schedule "Vitality Check"
Points earned are worth a "Vitality Buck" and you redeem them for rewards at the "Humana Vitality Mall"
Learn more at: humanavitality.com
Slide139
2016 holiday
Holidays & Breaks – HCC offers numerous holidays each year. To qualify for holiday pay the employee must be in an active work status or on an approved leave of absence with pay the day before and the day after the holiday.
New Year's Day
Dr. Martin Luther King Jr. Day
President's Day (Brandon, Dale Mabry,
Ybor
, District and SouthShore only)Strawberry Festival (Plant City only)Spring DaySpring BreakMemorial DayIndependence DayLabor Day
Slide140
2016 holiday
Holidays & Breaks – HCC offers numerous holidays each year. To qualify for holiday pay the employee must be in an active work status or on an approved leave of absence with pay the day before and the day after the holiday.
Veteran's Day
Thanksgiving
Day after Thanksgiving
Winter Break
Christmas
Slide141
Tuition Reimbursement
Employment with HCC enables access to two types of programs which provide assistance with the cost of continuing education for employees and their immediate family members. Both of these programs require employment in a full-time, regular position for a minimum of 6-months for eligibility.
Tuition Waiver 
– This program provides free tuition for HCC credit courses for HCC employees and their eligible dependents. An employee and his/her spouse, domestic partner, child/domestic partner's child (up to age 24), may enroll in regular, credit courses at no cost. This program is administered through the
HCC Finance department
.              
 Tuition Reimbursement – Financial assistance for an employee who is seeking an undergraduate or graduate degree through a non-HCC institution. Applications for this program are accepted twice per year, during the month of June (for fall courses) and November (for spring courses). Limited funding is available, so timely application is recommended. Request for Tuition Reimbursement forms should be completed and submitted to the HR Dept. If tuition reimbursement has been approved, once the course is completed, a copy of the course invoice/receipt of payment and final grade(s) must also be submitted to Human Resources.
Slide142
CONTACTING BENEFITS
Name
Phone
Fax
Location
Kathy Gamson813-253-7039813-253-7034DistrictAngela Shortt – Retirement, Tuition, Accounting, FSA and H.S.A. 813-253-7568Same
District
Tina Petrie – leaves of absences
and all other benefits
813-253-7555
Same
District
Stephanie Piazza –
id cards, questions, benefit enrollment forms, issues with vendors.
813-253-7155
Same
District
Slide143
Questions? Comments?
Slide144
WELCOME to HCC
Slide145Slide146Slide147
---