The Cuban Missile Crisis of 1962 PowerPoint Presentation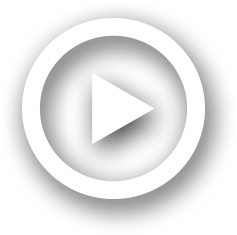 Description
Objective questions. What was the background to the events that happened in Cuba?. How successful were the early attempts at containment?. Why was the USSR interested in helping Cuba?. What happened during the crisis?. ID: 725263
Embed code:
Download this presentation
DownloadNote - The PPT/PDF document "The Cuban Missile Crisis of 1962" is the property of its rightful owner. Permission is granted to download and print the materials on this web site for personal, non-commercial use only, and to display it on your personal computer provided you do not modify the materials and that you retain all copyright notices contained in the materials. By downloading content from our website, you accept the terms of this agreement.
Presentations text content in The Cuban Missile Crisis of 1962
Slide1
The Cuban Missile Crisis of 1962
Slide2
Objective questions
What was the background to the events that happened in Cuba?
How successful were the early attempts at containment?
Why was the USSR interested in helping Cuba?
What happened during the crisis?
What was the outcome of the crisis?
Slide3
Cuba is a small island 90 miles off of the coast of Florida.
After the Spanish American War, the United States' corporations controlled a lot of the commerce in Cuba.
Cuba was an ally of the US, contained US businesses, and held a US naval base at Guantanamo
.
In 1959, Fidel Castro overthrows US-backed dictator,
Battista
, and establishes a Communist government.
Battista
:
Fulgencio
Batista
Zaldívar
was the elected President of Cuba from 1940 to 1944, and U.S.-backed dictator from 1952 to 1959, before being overthrown during the Cuban
Revolution.
Slide4
containment
First introduced by Harry Truman and his "Policy of Containment," in 1945, with the idea that he had three choices to stop the spread of communism.
Choice 1: invade Japan
Choice 2: Demonstrate an atomic threat
Choice 3: Drop the atomic bomb
1960: John F. Kennedy is elected President
Slide5
How successful were the early attempts of containment in the Cuban missile crisis?
Castro takes over US businesses
January 1961, US breaks off diplomatic relations
April, 1961, Bay of Pigs –
1,500
anti-Cuban exiles attempted to overthrow Castro
Autumn 1962, Cuba has received
1000s
of USSR missiles, jets, boats &
personnel
When Castro takes over he nationalizes U.S industries, causing U.S- Cuban relations to worsen
.
Slide6
Bay of Pigs Invasion
The Bay of Pigs was an American attempt to overthrow the newly established communist government in Cuba by training and sending Cuban rebels. The coup ended up in a disaster due to the lack of support by the Americans. The incident was an embarrassment for the U.S. and ultimately led to Castro pleading for Soviet aid (Cuban Missile Crisis
).
Slide7
Operation mongoose
Covert CIA operation to overthrow Fidel Castro using the mafia. The CIA agreed to all the money and gear necessary to carry out the assassination. The operation was entirely planned by JFK's brother, Robert, so that the president would have deniability
. Eisenhower used covert operations during his presidency, Kennedy assumed that using covert operations as well was acceptable for a president to do. Unlike at the Bay of Pigs, these actions allowed Kennedy to act without being held accountable.
Slide8
Why was the
u.s.s.r
interested in helping
cuba
?
Cuba was a new communist state.
Perfect location for a launch base for USSR inter-continental missiles (ICMs)
Khrushchev wanted to test strength of new US president, JFK
Khrushchev wanted to force JFK into bargaining over US missile in
Europe
Slide9
What happened during the crisis?
14 October 1962, US U2 spy plane takes photos of suspected USSR missile sites on Cuba
Sites nearing completion, experts believe they could be ready in 7 days
15 October US spy planes identify 20 Soviet ships bound for Cuba carrying missiles
Slide10
Like Truman, JFK knew he had options and had to make a choice in order to
contain
the U.S.S.R.
President Kennedy had 6 options….
Slide11
Choice 1
Air Strike
- At least against missile sites, and perhaps against wider targets
-May
provoke a Soviet response in West Berlin
Slide12
Choice 2
Do Nothing
-Ignore
missiles in Cuba.
-U.S
. had military bases in 127 different countries including Cuba.
-U.S
. had nuclear missiles in several countries close to the Soviet Union.
-Therefore
, only right that the Soviet Union should be allowed to place missiles
in
Cuba.
Slide13
Choice 3
Diplomacy/Negotiate
-Offer the Soviet Union a deal
-USSR
remove missiles in
Cuba>U.S
. withdraw its nuclear missiles from Turkey
and
Italy.
Slide14
Choice 4
Military Blockade
-Use the US Navy to block any missiles from arriving in Cuba
-Announce
that any ships coming into Cuba would be searched for weapons
before
entering
-Soviet
ships could decide to not stop when U.S. ships blocked them which
could
trigger gunfire and possible escalation
Slide15
Choice 5
Invasion
-Send troops to overthrow Castro
-Missiles
could then be put out of action
Slide16
Choice 6
Nuclear Weapons
-Use nuclear weapons against Cuba and/or the Soviet Union.
Slide17
What choice did
jfk
make?
Choice 4: Military Blockade
October 20, 1962: JFK blockades Cuba
October 22, 1962: JFK calls on
Kruschev
to remove his weapons
October 25, 1962: Photos continue to show construction of missile sites
October 26, 1962: JFK receives offer- the U.S.S.R will remove their missiles if the U.S will end the blockade and promise not to invade Cuba.
October 27, 1962: JFK receives another letter requesting removal of U.S missiles in Turkey.
Slide18
October 28, 1962: Khrushchev
agrees to dismantle Soviet missiles in Cuba
U.S. publicly declares it will never invade
Cuba. Meanwhile, Attorney General Robert Kennedy meets with Soviet Ambassador Anatoly F.
Dobrynin
and agrees privately to withdraw U.S Jupiter missiles from Turkey once the crisis is resolved.
Slide19
Credits/Work cited
https://www.trumanlibrary.org/
educ
/
america_at_war
/.../
Cuban_power_werner.ppt
www.tamdistrict.org/
cms
/lib8/CA01000875/.../975/Cuban%20Missile%20Crisis.ppt
Slide20Slide21Slide22
---