Year 6 Residential to York PowerPoint Presentation, PPT - DocSlides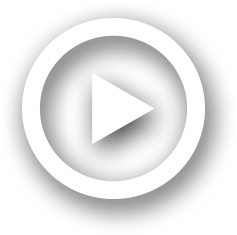 Download this presentation
DownloadNote - The PPT/PDF document "Year 6 Residential to York" is the property of its rightful owner. Permission is granted to download and print the materials on this web site for personal, non-commercial use only, and to display it on your personal computer provided you do not modify the materials and that you retain all copyright notices contained in the materials. By downloading content from our website, you accept the terms of this agreement.
Presentations text content in Year 6 Residential to York
Slide1
Year 6 Residential to York
3-5 July 2017
Slide2
Why York?
York is a city steeped in history and full of beautiful architecture and important monuments. A sense of the passing of time is on every street with ancient buildings at every turn.
The city is in close proximity to and an easy journey from London, but is a completely contrasting environment.
The small size of the city and walkable nature of central York makes it ideal for a school visit.
Slide3
Transport
Direct trains travel between King's Cross and York regularly throughout the day on the Grand Central service. Journey time 2 hours. A service is also provided by Virgin trains.
Slide4
Accommodation
The Fort is a boutique hostel in the centre
of York, close to all main attractions and very close to the Minster.
Slide5
Facilities
The hostel has private accommodation which would be accessed by the school group only. The main door is code locked.
The hostel enables boys and girls to be accommodated on different floors; there are sufficient rooms for male and female staff to have rooms on relevant floors.
Accommodation is a mixture of bunk rooms and twin rooms. Some rooms are
ensuite
, others will use shared bathrooms. All facilities are clean and well maintained.
A common room with kitchen facilities will enable children to relax together and to make their own breakfast.
Slide6
Food
Day 1: Packed Lunch, 2 course dinner at hostel (adjoining restaurant – private area)
Day 2: Breakfast (self catering), Packed Lunch, 2x course dinner at Pizza Express.
Snacks and
drinks
provided
Slide7
York Minster
Children will visit the Minster and have the opportunity to explore the building, its history and the people who have been connected with this important church building.
Slide8
York Walls
Children will have the opportunity to
w
alk the ancient walls of the city to absorb the history and the view.
Slide9
Clifford's Tower
The ruined keep of the medieval Norman castle. Originally built on the orders of William I to dominate the former Viking city of York.
Clifford's Tower is one of the best-loved landmarks in York. It is the largest remaining part of York Castle, once the
centre
of government for the north of England. The 11th-century timber tower on top of the earth mound was burned down in
1190. The
present 13th-century stone tower was probably used as a treasury and later as a prison.
Slide10
Castle Museum
Museum detailing the history of York over time with exhibitions relating to various periods of British history.
Workshops for children include: Medicine in Victorian England and the Shops and Streets of York
Slide11
National Railway Museum
Slide12
City Walking Tour
Slide13
Risk Assessment
Although no educational visit or residential is completely without risk, this trip is deemed 'low risk'.
Prue Barnes-Kemp and Lisa McIntyre completed an exploratory visit to York to assess the viability of the trip and deemed it a suitable venue for a primary school residential visit.
The city is physically accessible, small in size and easy to navigate. Usual precautions will be required when visiting Clifford's Tower and when walking the city walls and all other activities present as extremely safe and therefore low risk.
The hostel is well designed to accommodate groups such as ours with gender specific rooms.
Detailed risk assessments will be completed for the specific activities and to address any individual needs of participants.
Slide14
Cost
Costs have yet to be finalised
and will depend on the number of children choosing to attend the visit. It is estimated that the maximum cost will be £150.
---