Data Breach Prevention and Response: Front-End Detection an PowerPoint Presentation, PPT - DocSlides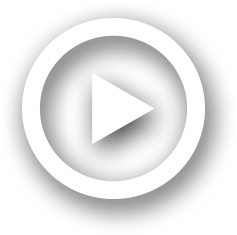 Description
Today's Moderator. Bruce MacDougall . Senior Vice President . WGA. "If we do not act, we leave our nation vulnerable to protect the technologies that have unleashed untold opportunities for people around the globe.". ID: 465159
Direct Link:
Embed code:
Download this presentation
DownloadNote - The PPT/PDF document "Data Breach Prevention and Response: Fro..." is the property of its rightful owner. Permission is granted to download and print the materials on this web site for personal, non-commercial use only, and to display it on your personal computer provided you do not modify the materials and that you retain all copyright notices contained in the materials. By downloading content from our website, you accept the terms of this agreement.
Presentations text content in Data Breach Prevention and Response: Front-End Detection an
Slide1
Data Breach Prevention and Response: Front-End Detection and Back-End Protection
Slide2
Today's Moderator
Bruce MacDougall
Senior Vice President WGA
Slide3
"If we do not act, we leave our nation vulnerable to protect the technologies that have unleashed untold opportunities for people around the globe."
Slide4
783 Data Breaches
hit U.S. Business in 2014,
a
27.5% increase over 2013.
Slide5
Known Attacks
2014-2015
Affecting 80
million
people
costs $8 to $16 billion
$1b bank hack
Slide6
Latest Hack
Earlier this month, Premera Blue Cross Security breach that exposed medical and financial information 11 million customers Most devastating cyber-attack in the health care industry to date
Slide7
Response takes center stagePreventionProtection
Cyber Threats: What to expect in 2015
Slide8
Today's Featured Speakers
Paul Morville
John Doernberg
FounderVP Product Confer Technologies, Inc.
Vice
President Cyber Practice LeaderWGA
Slide9
Front End Prevention
Slide10
Reporter: "Willie, why do you rob banks?"Willie:"Because that's where the money is."
Slide11
Bank Robbers in 2015
Evgeniy
Bogachev$3M reward for his arrest Has stolen an estimated $100MRecently went into hidingUses Zeus malware to steal banking information
Slide12
Where is the money in 2015?
Slide13
Other motivations beyond money
Slide14
All Kinds of Businesses Targeted
45% of breaches in the private sector are of companies with less than 1,000 employees
Source:
2014 Verizon Breach Investigations Report
Slide15
How do they operate? Attack endpoint?
Slide16
Confer – What We Do
16
CROWDSOURCED BLACKLIST
Combined power of
50 antivirus engines
BEHAVIORAL ANALYTICS
Detect combinations of attacker techniques that all attacks share
APPLIED INTELLIGENCE
Apply
crowdsourced
threat
intelligence on endpoint
LIGHTWEIGHT SENSOR
MOBILE
PCS
SERVERS
WINDOWS, MAC, ANDROID
(IOS and LINUX Coming Soon)
The
Confer
Cloud
THREAT PREVENTION
Stop advanced and
zero day attacks
INCIDENT RESPONSE
Who, what, when, where,
a
nd how?
APPLIED INTEL
Automated threat sharing and
i
ntelligence-based protection
Slide17
Multi-Engine Approach Dramatically Improves Detection
Signatures
Static Behavioral
Dynamic Behavioral
Signatures
5%
Static Behavioral
20%
Confer has > 99% Detection Rates
Plus, incident
r
esponse and applied
i
ntelligence
p
rovide context and understanding
Slide18
Exceptionally Lightweight Sensor
CPU
Disk
Network
< 1% increaseover baseline CPUutilization< 1% increaseover baseline disk I/O utilization< 3.5MB datatransferred per day
In comparison, leaving the CNN web page open for 60 seconds results in 10MB data transferred and dramatically higher CPU utilization versus Confer
Slide19
Confer: Redefining Endpoint Security
Lightweight and cloud-based
: simple to deploy and use
Multiplatform
: Windows, Mac, Android,
iOS
, Linux
P
revents
advanced attacks
AND
simplifies incident response
Slide20
Back End Protection
Slide21
Board are showing more concern about cyber threats SEC pushing for board members to take greater responsibility for cyber risksNot all measures are technical (i.e. deciding which breach prevention measures should we adopt)Legal Compliance and Disclosure Issues
Governance Cyber Considerations
Slide22
Cyber Concern at Board Level – 74%
According to a 2014 NYSE Corporate Governance/FTI Consulting research study
Slide23
Generally fall into three major categories:Human ErrorSystem GlitchesCriminal Attack
Causes of a Breach
Most frequent cause
Most costly
Slide24
Current Cyber Trends
Sony Pictures breach a reminder that (1)
data loss
is a major exposure (the attackers wiped out much of the data on Sony's network), and (2)
employee privacy
is a major exposure
Anthem breach a reminder that (1) attackers can penetrate a network months before an attack is discovered (thought to have broken into network in April 2014) and (2)
notification responsibilities
aren't always clear
Renewed focus on healthcare and HIPAA/HITECH:
Breach notification requirement
State Attorney Generals can bring civil actions in federal court
Civil monetary penalties range from $50k-$100k per violation and $25k-$1.5M in a calendar year
Slide25
Cost of a breach in U.S. $5.9m average
Slide26
Cost of dealing with a breach
Forensic
costs -- can be significant
Data
loss -- Sony Pictures situation
Business
interruption exposures
Slide27
Thinking within the NIST Framework
What is
your
risk
W
hat
are your
cyber security practices
Where
do you want/need to be
Slide28
Risk Practices
Distinction between privacy breach and network security breach
Not all
losses are technical
Can
face significant cyber losses even if you don't have a lot of PII or PHI 
Slide29
The role of cyber insurance
Risk management and insurance drives behavioral change in the marketplace
Mitigates loss by forcing insureds to assess the potential risk and their cyber defense mechanisms
Slide30
Response Plan
Having
the right players as initial responders
Practicing
and revising 
Transfer
r
isk ​
Slide31
A look at the insurance marketplace
$2B estimated total premium for cyber insurance in 2014
Survey of insurance brokers finds:
61% say cyber is viewed in the top three most significant business threats to their clients
But just 18% of brokers say over 40% of their clients have some cyber liability coverage
Slide32
Insurance Trends
Some carriers are reasonably flexible on coverage terms, others more cautious
Some carriers increase or eliminate
sublimits
on first-party costs (forensics, notification, credit monitoring, legal)
Firming prices in industries where carriers see greater exposure (healthcare and especially retail)
Slide33
More information
Overwhelming amount of information out there when it comes to data security and privacy
No shortage of new Cyber Threats
WGA has launched an open-source online forum to collect data
C
yberRiskHub.com
Slide34
Contact Information
Paul Morville Conferpaul@confer.net617.821.1341
John DoernbergWGAjdoernberg@wgains.com617.646.0336
Bruce MacDougallWGA bmacdougall@wgains.com617.646.0279
Thank you for joining us today
Confer Technologies http://www.confer.net/
WGA
http://www.WGAins.com
Slide35Slide36Slide37Slide38Slide39Slide40Slide41Slide42
---