San Francisco PowerPoint Presentation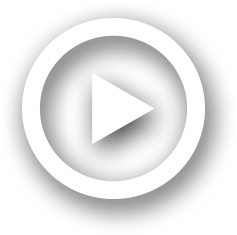 Description
Mayor's 2030 . Transportation . Task . Force . Current & Near Term Transportation Plans . April 30, 2013. Presentation Outline. Joint Powers Agreement. Historical Revenues and Ridership. State of Good Repair. ID: 274257
Embed code:
Download this presentation
DownloadNote - The PPT/PDF document "San Francisco" is the property of its rightful owner. Permission is granted to download and print the materials on this web site for personal, non-commercial use only, and to display it on your personal computer provided you do not modify the materials and that you retain all copyright notices contained in the materials. By downloading content from our website, you accept the terms of this agreement.
Presentations text content in San Francisco
Slide1
San Francisco Mayor's 2030 Transportation Task Force Current & Near Term Transportation Plans
April 30, 2013
Slide2
Presentation Outline
Joint Powers AgreementHistorical Revenues and RidershipState of Good RepairCapital Funding SourceSan Francisco ProjectsCaltrain Modernization
2
Slide3
Joint Powers Agreement
3 Member Agencies: City and County of San Francisco (CCSF), SamTrans, and VTAOperating based on boarding formulaCapital split 3 waysFY2014 Operating budget balancedFY2014 Capital budget under discussion
3
Slide4
Caltrain Service
Caltrain service is in demand more than ever beforeHistoric ridershipMore than half take Caltrain to avoid trafficHistoric-level revenues Farebox recovery ratios:FY2013 YTD (Jun – Mar) = 61.60%FY2014 Projection = 54.84%Capacity problems/Over crowded
4
Slide5
Revenues & Ridership
5
Projected Preliminary
Slide6
Caltrain State of Good Repair
Ongoing station, track, structures, signal and rolling stock needsLimited Federal Transit Administration (FTA) and local funds to cover maintenance of the existing systemDeferred maintenance due to limited funding for prior years
6
Slide7
5 year State of Good Repair Needs ($ millions)
Total SOGR needs
1: $223.9 million → $71.8 million in FTA funds1 represents projected needs 2014 to 2018, from Countywide Transportation Plan Nov. 20122 local share of Rolling Stock needs is approximately $70 million
7
Slide8
Capital Funding by Source
8
Slide9
Caltrain Modernization (Electrification)
Distance: 51 miles (4th & King to Tamien)Speed: Up to 79mphService: 6 trains per peak hour per directionInfrastructure/VehiclesPoles and Wires (OCS)Traction Power Facilities (TPF)Electric Powered Vehicle/Electric Multiple Units (EMU)
9
Slide10
Caltrain Modernization
Blended SystemConceptElectrify / Upgrade railroad as an early investment in High Speed RailMaximize use of existing tracksCaltrain and HSR on shared tracksSupport freight and other passenger servicesKey BenefitsMinimize community impactLower project costAdvance project delivery
10
Slide11
Early Investment Program
Sources of Funds (in millions):Local - JPB (1) $ 195State - Prop 1 A & 1B 730Federal - FTA 500Regional - BAQMD, Tolls 31 Total $1,456Uses of FundsCBOSS/Positive Train Control $ 231Electrification 78596 EMU (railcars) 440 Total $1,456
Note:Member Agency Contributions consist of: $60M from San Mateo and Santa Clara, $20M from San Francisco ($40M TBD) ($180M Total), $11M from currently available balance, and $4M from Caltrain PTC.
11
Slide12
EMUs (Electric Multiple Units)Trainset Characteristics
Typically 6-cars per trainsetOperating speed up to 79 mph100 seats per EMU96 EMUs16 Train Sets9,600 seats
12
Slide13
QUESTIONS
13
---