York Law School PowerPoint Presentation, PPT - DocSlides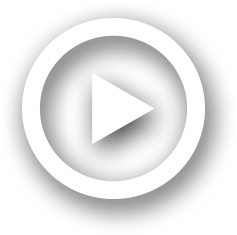 Description
Getting. Away from Doughnuts. The. 'Discretion' in Discretionary Housing Payments. York Law School. York Law School. Today's Argument in a nut-shell:. 2. That divergent 'assumptive worlds' are problematic – three key reasons for this:. ID: 270175
Direct Link:
Embed code:
Download this presentation
DownloadNote - The PPT/PDF document "York Law School" is the property of its rightful owner. Permission is granted to download and print the materials on this web site for personal, non-commercial use only, and to display it on your personal computer provided you do not modify the materials and that you retain all copyright notices contained in the materials. By downloading content from our website, you accept the terms of this agreement.
Presentations text content in York Law School
Slide1
York Law School
Getting
Away from Doughnuts
The 'Discretion' in Discretionary Housing Payments
Slide2
York Law School
Slide3
York Law School
Today's Argument in a nut-shell:
2. That divergent 'assumptive worlds' are problematic – three key reasons for this:
1. Problems of Function
2. Problems of Interpretations
3. Problems of Agency
The Problem of the 'Assumptive Worlds' in the interpretation of DHPsDWP + EWCALocal Authorities
Slide4
York Law School
Slide5
York Law School
Pot of money set aside by the DWP
(£155 million pot)
Dolled out to Local Authorities
People Apply for DHPs to help them
Slide6
York Law School
The Argument - Part One:
The Two
'Assumptive Worlds'
Slide7
York Law School
Ken Young (1981)
A problem of the 'assumptive worlds' of those initiating the task, and those carrying it out
'Problems of implementation' as referring to the centre's failure to understand the values, perceptions, motivations and 'definitions of the situation' held by the other body
'Assumptive Worlds'
Social Good
Individual
Assumptive Worlds
Slide8
York Law School
Social Right
To Housing Benefit
(Article 1: Housing Benefit as a possession)
Court of Appeal
Local Authorities
Two Assumptive Worlds
The DWP
Slide9
York Law School
Assumptive Worlds
Economic Policy
(
Thain
, 1987; Dixon
and
Kouzmin
, 2003)
Education
(
Marshall, 1985, 1988
;
Kirst
et al, 2006;
Humes
, 2003; Bennett, 2001;
Sacken
and Medina, 1997; Finch
and Gordon, 1989;
Mazzeo
, 2002)
Jurisprudence
(
Lacey
, 1992; Kauffman, 2005)
Health
(
Marmor
, 2013, Worth, 2001; Porter, 1989;
Dopson
and Fitzgerald, 2006)
Social Policy
(Ham, 1980; Murray, 2006; Hill et al, 2009)
Slide10
York Law School
The Assumptive World of:
DWP + Courts
Slide11
York Law School
The Coalition Government Position – Giant Sticking Plaster
'Discretionary
pot for [local authorities] to tailor to their local and individual
needs' (Steve Webb MP)
'the
key is in the title' (Stephen Williams
MP)
the best way to incorporate 'local issues' on a 'case by case
basis'
local
authorities are 'best placed' to make these decisions 'according to their assessment of local needs and in order to best reflect their particular circumstances
' (Lord Freud)
Slide12
York Law School
R
(MA & Others) v Secretary of State for Work and Pensions [2014] EWCA
Civ 13
'Central to [the Secretary of State's] thinking is the idea that there are certain groups of persons whose needs for assistance with payment of their rent are better dealt with by DHPs than [housing benefit]…I consider that they amount to an objective and reasonable justification of the scheme.'
Slide13
York Law School
DHPs provide the 'greater flexibility' required to deal with the changing nature of 'disability-related needs' (para 74)…
'If read in isolation and without regard to the DHP scheme [the SSSC] plainly discriminates' (para
39)
against the disabled, so it necessary to analyse 'the scheme as a whole.' (para
40)
Slide14
York Law School
Local Authority Assumptive World
Slide15
York Law School
The other world: Local Authorities
Behavioural and moralistic focus
(ties into the
responsibilisation
agenda:
Lister, 2014:12; McKee, 2012:855,
Trnka
and Trundle, 2014:3,
'DIY project of the self':
Kelly, 2001:29)
Widespread attachment of conditionality
(Robinson,
2013;
Bowpitt
et al, 2013; Jacobs and Manzi, 2013)
Potential influence of local politics (analysis of DWP data points to this)
Huge variation between localities - geographical element to the problem
Slide16
York Law School
Slide17
York Law School
'The
present policy already gives consideration to
the incentive and
disincentive potential
of Discretionary Housing Payment
decisions, in particular with regard
to recognising
and encouraging responsible housing choices. We would also expect
to
take
into account other aspects of a claimant's behaviour
, for instance in
their engagement
in activities to address worklessness or problematic and
antisocial behaviour
and in the steps they are taking to address debts and
budgeting difficulties.'
Slide18
York Law School
Slide19
York Law School
Slide20
York Law School
An inherently local affair…
Analysis of DWP Discretionary Housing Payment spend data, aligned with 'predictor factors':
Level of under-occupation
Number of Cases
Spend on other reforms
(Benefit Cap + LHA reforms)
(https://
www.gov.uk
/government/publications/use-of-discretionary-housing-payments)
Slide21
Average Level of Deduction (Bedroom Tax
)
Slide22
Measure combining level of under-occupation with the number of BT
cases
Slide23
York Law School
Role of Local Politics
Variable
Unstandardised Regression Coefficient
Standardised CoefficientAverage Bedroom Tax Deduction (£)33.865.383*Total number of Bedroom Tax Cases-.060-.446*LHAReforms (£ Expenditure).002.357*Benefit Cap (£ Expenditure).003.283*No Overall Political Control   vs Labour45.089.552*Conservative vs Labour-44.882-.577*
Note:
*p < 0.05.
Slide24
York Law School
Argument Part One: Summary
Two very different interpretations of the discretion in DHPs by the DWP and Court
of Appeal
compared to the Local Authorities
Slide25
York Law School
The Argument - Part Two:
The Problem of the Assumptive Worlds – Why it is a problem?
Slide26
York Law School
Problems of Interpretation
Slide27Slide28
York Law School
Problems of Function
Slide29
York Law School
Policy Delivery by Discretion
Policy Delivery by Rules and Exemptions
Slide30
York Law School
Problems of Agency
Slide31
York Law School
The 'street-level bureaucrat' as a scapegoat for policy failure is a familiar figure.
(Young, 1981)
Slide32Slide33Slide34Slide35Slide36Slide37
---