Haystack Webinar Series PowerPoint Presentation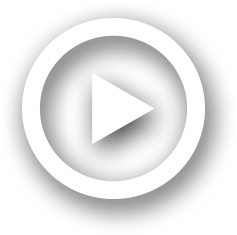 Description
nHaystack. B. Scott Muench. Vice President of Marketing and Business Development. Who is J2 Innovations?. Founded in 2009. HQ in Chino, California. 20 talented employees globally. Offices located in:. ID: 303991
Embed code:
Download this presentation
DownloadNote - The PPT/PDF document "Haystack Webinar Series" is the property of its rightful owner. Permission is granted to download and print the materials on this web site for personal, non-commercial use only, and to display it on your personal computer provided you do not modify the materials and that you retain all copyright notices contained in the materials. By downloading content from our website, you accept the terms of this agreement.
Presentations text content in Haystack Webinar Series
Slide1
Haystack Webinar Series
nHaystack
B. Scott Muench
Vice President of Marketing and Business Development
Slide2
Who is J2 Innovations?
Founded in 2009HQ in Chino, California20 talented employees globallyOffices located in:Chino, CaliforniaRichmond, VirginiaBucharest, Romania
2
Company Overview
"Our goal is to enhance the way humans
interact with the connected world"
Slide3
What is nHaystack?
nHaystack is an open-source Niagara AX module that enables Niagara stations (JACE and WebSupervisor) to serve data in the Project Haystack format, via a RESTful protocol. Using nHaystack, external applications receive data that includes essential meta data (tags) to describe the meaning of the data.
3
Technology Overview
Slide4
The Challenge with Current BAS Installations?
Today open protocols like BACNet, LONWorks, and Modbus have significantly increased the standardization and interoperability of disparate systems. Unfortunately the information is still in many places and locked up in the point data which can have widely varying point names to describe the meaning of the data.
4
Technology Overview
RMT_SP
Zone_1_temperature
MainMeter
AHU-1_SA
DAT
Bld321_Elec_Meter
RHT_765SUPTEMP
RTU_5-HeatStage1
OAT
OSA_temp
Slide5
5
Technology Overview
Slide6
What does nHaystack do for the me?
nHaystack automatically generates standard tags for all the ControlPoints in your system. This feature allows for connecting immediately to the Niagara Station via Haystack once the nHaystack module has been installed, without requiring any further configuration.
6
Technology Overview
Slide7
What does nHaystack do for the me? (continued)
nHaystack also streamlines the process of adding user-specified Haystack tags to Niagara systems by providing a GUI tool that allows users to add the tags directly to Niagara components. Once tags have been defined, the data associated with the Niagara components, including the tags, are available over the Rest communications interface. It makes discovering the points in your station as easy as issuing a simple query.
7
Technology Overview
Slide8
8
Slide9
Analytic Data Visualized with HVAC Data Example
9
Technology Overview
Slide10
How Can I get Started Using nHaystack?
To get started, install nhaystack.jar into an AX station. Then open the nhaystack palette in Workbench, and drag-and-drop the NHaystackService onto the "/Services" folder of your station.This is all you need to do to get rolling. Your station is now automatically serving up all its ControlPoint objects and Histories as haystack point recs, via the Haystack REST Api. Many of the tags that are defined as being associated with points, like kind, unit, tz, his, cur, etc. are automatically generated for you.
10
Getting Started
Slide11
Live Demo:
11
Getting Started
Slide12
To Learn More about Project-Haystack and nHaystack:
http://www.project-haystack.org/http://project-haystack.org/downloadhttp://www.skyfoundry.com/file/77/NHaystack-Overview-White-Paper.pdfhttps://bitbucket.org/jasondbriggs/nhaystackhttp://automatedbuildings.com/news/aug13/interviews/130730114004briggs.htmlhttp://www.youtube.com/watch?v=VkrS8QzD_b4http://vimeo.com/66602016
12
Resources
Slide13
More about J2 Innovations:
B Scott Muenchscottm@J2INN.com(909) 631-4141 directwww.j2inn.comwww.facebook.com/FINproductshttp://www.youtube.com/user/FINproductshttp://www.linkedin.com/groups/FINproducts
13
Thank you!
Slide14Slide15Slide16Slide17Slide18Slide19Slide20Slide21Slide22Slide23
---