GSA Online Platforms for PowerPoint Presentation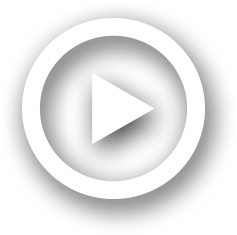 Description
Market Research. June 15, 2017. presented by. Mark Reiss. US General Services. Administration. Agenda. Overview of GSA. GSA provides . eTools. to assist agencies during each phase of the acquisition process and to help with performing effective market research. These . ID: 667027
Embed code:
Download this presentation
DownloadNote - The PPT/PDF document "GSA Online Platforms for" is the property of its rightful owner. Permission is granted to download and print the materials on this web site for personal, non-commercial use only, and to display it on your personal computer provided you do not modify the materials and that you retain all copyright notices contained in the materials. By downloading content from our website, you accept the terms of this agreement.
Presentations text content in GSA Online Platforms for
Slide1
GSA Online Platforms for Market Research
June 15, 2017
presented by
Mark Reiss
US General Services
Administration
Slide2
AgendaOverview of GSAGSA provides eTools to assist agencies during each phase of the acquisition process and to help with performing effective market research. These
eTools include:GSA Advantage!GSA eLibraryGSA eBuyGreen Procurement Compilation in the Sustainable Facilities (SF) Tool
Acquisition
Gateway
Slide3
Schedules -Largest and most preferred acquisition program Commercial products and services IDIQ Contracts -Technical expertise
A&E, construction, professional servicesOASISGWACS -Information technology contractsAlliant, 8(a) STARS
3
GSA Contract Vehicles
Slide4
Cornerstone of smart procurementUnderstand requirement. What is minimum needed?
Define salient features – form, fit and functionReview preferred sources of supply, existing contracts, top performers, competitors and more.
Conduct price analysis
Seek best value - reasonable price and timely/reliable/quality service.
4
Market Research
Slide5
Sources for Market Research
Internal databasesSpend reports
Search Engines - G
oogle
(trade terminology)
General Information SourcesTrade
Journals, catalogs
Recent acquisitions of comparable type.
5
Slide6
GSA Advantage!
SearchSeek SourcesCheck availabilityCompare Seek discounts
www.gsaadvantage.gov
A collection of digital catalogs from GSA vendors with product descriptions, pricing and terms.
6
Slide7
GSA Advantage! Easy to find what you need
Advanced search filters; e.g. green or business size filtersExtensive products and services; 30 Million+
Other search tools
Competitive
pricing
Ceiling pricing for one eachCompetitive marketplace driven by 20,000+
vendors
Flexible payment and delivery options
Integration with other GSA platforms and services
Slide8
Federal Strategic Sourcing
Directive from Office of Management and Budget (OMB)Joins requirements across agencies and leverages buying power.
Cost savings government-wide for commonly purchased commodities, thereby saving taxpayer funds.
Blanket Purchase Agreements implement Strategic Sourcing on GSA Advantage
Slide9
eLibrary
Schedules listingsVendor dataDescriptionsClauses
www.gsaelibrary.gsa.gov
eLibrary - The official online source for complete GSA contract information – a great market research tool.
eLibrary
9
Slide10
GSA eLibrary Robust database of latest GSA contract awards. Updated daily.
Sorted by GSA schedule and contract type.Provides points of contact.Solicitation and contract terms and conditions.Ability to search by: Contract Number, Schedule/SIN/GWAC Number, Contractor/Manufacturer, Name or NAICS
Slide11
GSA eLibrary
Slide12
eBuy
Post RequirementsIssue RFI/RFQForward RFI/RFQ
www.ebuy.gsa.gov
eBuy - An online RFI/RFQ system that allows contracting representatives to post requirements, seek sources, and forward documents.
12
Slide13
What are the benefits?Allows buying agencies to maximize buying power, by leveraging the power of the Internet to obtain quotations from 
GSA federal contractors.eBuy provides:a fast, efficient, and easy-to-use electronic RFQ system that streamlines the acquisition processan interactive capability for all buyers to communicate requirements and
for sellers to respond and quote
via the web and
email
the ability to negotiate further discounts at the order level.
Slide14
Green Procurement Compilation
14
Identifies applicable federal green purchasing requirements
Organizes
information by product and service categories
Consolidates federal green purchasing information in one location, including:
Legal requirements
Environmental program links
Potential purchasing options
Sample contract language
sftool.gov/GreenProcurement
Slide15
A Complete
PurchasingGuidance
Tool
sftool.gov/greenprocurement
Slide16
16
GPC Home Page
View agency-specific product information
View products or services
Browse by product category
Search for products
Slide17
17
Environmental Programs Page
Learn more about federal programs
Slide18
18
Product View
Identifies applicable Guiding Principles
Find basic life cycle cost information for energy-consuming products
Identify the applicable environmental program
Find potential purchasing options
Slide19
What is a
Green Service?
Requires
the use or supply of green products
May incorporate other sustainable
features
Common examples include:
19
Building Construction, Renovation, & Repair
Landscaping Services
Building O&M Services
Laundry Services
Cafeteria Services
Meeting & Conference Services
Electronic Equipment Leasing
Pest Management
Fleet Maintenance
Transportation Services
Slide20
20
Service View
Download applicable clauses/provisions and related products lists
Click headers to expand
Slide21
Services: Required Green Products
21
Identifies applicable environmental programs
Slide22
Acquisition Gatewayhallways.cap.gsa.gov
Slide23
Category Management
A
purchasing approach
to
buy smarter and more like a single enterprise.
E
nables the government
to eliminate redundancies, increase efficiency, and deliver more value and savings from the government's acquisition programs.
23
Slide24
Category
Management Goals
Category management seeks to achieve the following goals around cost savings, knowledge sharing, relationship-building, and efficiency:
Increase Cost Savings
Increase spend under management
Achieve volume savings
Achieve administrative
savings
Foster Knowledge Sharing
Share best practices
Grow and share expertise
Promote Efficiency
Reduce contract duplication
Enhance transparency
Create better contract vehicles
Manage data collection and analysis
Enable better decisions
Improve Relationships
Maximize purchasing agency relationships
Leverage supplier relationships
Optimize buying channels
Manage the solution landscape
24
Slide25
Acquisition
Gateway
The
online
platform that implements category management.
The
resource center that
aims to improve and sustain federal agency performance by empowering
agency professionals across the government with
access to acquisition information, data, and tools
.
25
Slide26
Hallways -
Contain information and tools specific to each category management category or sub-category
Project Center -
A personal location in the Gateway where users can save statements of work, community posts, and other information relevant to their acquisitions
Solutions Finder -
Search tool to allow federal buyers to locate "best-fit" contract vehicles across federal agencies
"My Community" -
A series of forums on specific acquisition topics, allowing users to ask questions of experts and participate in discussions with cross-agency peers
Documents
Work Library -
Users can share statements of work in a centralized location and have the ability to "
upvote
" their favorites
Acquisition
Gateway Features
8
Slide27
Go to
https://hallways.cap.gsa.gov
Registering on
the Acquisition
Gateway
27
1
2
Click the
Federal Employees Sign-in
button
Federal employees/contractors with a non-government email address as well as non-federal employees performing Federal activities should contact
MAXSupport@omb.eop.gov
 or 202-395-6860. 
2
Slide28
Acquisition Gateway -
hallways.cap.gsa.gov
28
Slide29
29AAS offers Federal agencies, contract and contract management support through the entire procurement process, from requirement definition to contract close-out.
AAS services are customized for the mission, providing full acquisition project management, and financial management support. AAS specializes in large / mid-size, complex information technology, professional services and other requirements.
Assisted Acquisition Services
Slide30
Why Partner With AAS
:
Knowledgeable and
Professional
Staff
Team-based
approach
Timeliness
Predictable Timelines Consistently Met
Demonstrated Cost Savings
On average, AAS negotiates
a 10-percent savings
Best
P
ractices
Internal QA reviews and
checks
Best
value awards
Life
Cycle
P
artner
We're there to
provide support throughout the project
Slide31Slide32
Contact Information
Mark Reiss
GSA Customer Service Director
50 United Nations Plaza
San Francisco, CA 94102
m
ark.reiss@gsa.gov
415-522-2799
---