AHG Advanced Techniques for PDF Accessibility PowerPoint Presentation, PPT - DocSlides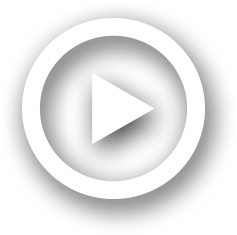 Description
Rob Haverty, Senior Product Manager, Document Cloud Accessibility, Adobe. 2. Agenda. Intro to Acrobat Pro DC. Accessibility of Source Document. Converting to PDF. Hierarchy of Tasks. Tag Tree. Artifacts. ID: 753848
Embed code:
Download this presentation
DownloadNote - The PPT/PDF document "AHG Advanced Techniques for PDF Accessi..." is the property of its rightful owner. Permission is granted to download and print the materials on this web site for personal, non-commercial use only, and to display it on your personal computer provided you do not modify the materials and that you retain all copyright notices contained in the materials. By downloading content from our website, you accept the terms of this agreement.
Presentations text content in AHG Advanced Techniques for PDF Accessibility
Slide1
AHG Advanced Techniques for PDF Accessibility
Rob Haverty, Senior Product Manager, Document Cloud Accessibility, Adobe
Slide2
2
Agenda
Intro to Acrobat Pro DC
Accessibility of Source Document
Converting to PDF
Hierarchy of Tasks
Tag Tree
Artifacts
Tables
Reading Order Panel
Figures
Links
Slide3
Intro to Adobe Acrobat Pro DC UI
Home Tab
Tools TabDocument TabTools PaneAccessibility ToolAction WizardEdit PDFEnhance ScansNavigation PaneTag Panel
Order PanelContent PanelOrder Panel vs. Tag PanelF6/Tab/Arrow Keys to Navigate
F2 – Copy and Paste
3
Slide4
Accessibility of Source Document
Does the authoring tool of the source document allow the author to create an accessible document.
For Example: Word has an Accessibility Checker to help the author make the document more accessible.Does the author know how to create an accessible documentFor Example: In Word, are Styles used to apply Headings or are headings "created" by changing the font size and making the font bold?It is almost always easier to remediate the source document then the converted PDF document.
4
Slide5
Converting to PDF
Multiple Methods
Save AsExportPrint to PDFPlug-ins3rd Party ToolsVarying ResultsTables and Lists may be inaccurately taggedResulting PDF may be untagged
Custom tags may be created
5
Slide6
6
Hierarchy of Tasks
(Here There Be Monsters)
Is the PDF created from a scanned image?
If yes – perform text recognition
Is the PDF a form with fillable form fields?
If yes – add the form fields
Does the PDF document or form contain links?
If yes – add the links
Does the PDF have multimedia?
If yes – add the multimedia (make sure it is accessible with captions and video descriptions)
Now
– tag the document
After or during tagging have you edited the document
If yes, at the very least you will need to remove all tags and re-tag the document or form, it may be necessary to remove all tags, multimedia, links, and form fields and return to step 2
Slide7
Manually Remediate Tag Tree (
All Roads Start at the Tag Tree
)Create Tag from Selection – Untagged Content (Exercise 3)List - Create List (Simple List Doc)Table (no demo - like doing lists)Logical Reading Order (Exercise 12)Content shall be tagged in logical reading order (PDF/UA)
Edit Role Map (Exercise 4)
e.g., Custom Tags created in
FrameWorks
7
Slide8
Artifacts
Create Artifacts (Exercise 7)
Tag Panel (change tag to artifact)Order Panel (tag as background)Content Panel (create artifact)8
Slide9
Tables
Simple Table - Repair Table in Tag Tree - Create Table Header Cells (Simple Table Doc)
Complex Table – Reading Order Panel (Complex Table Doc)Repair Table – Fix Header Cells (Exercise 10)Add Scope – Reading Order Panel/Cell Data"Artifact" Grid Lines (Exercise 11)9
Slide10
Reading Order Panel
Repair Tags (Exercise 8)
Add Content to Reading Order (Exercise 9)10
Slide11
Figures (Images)
Add Alt Text (Exercise 13)
11
Slide12
Links
Manually Add Links (Exercise 14)
Auto Tag Links (Exercise 15)12
---