LANGUAGE: COMMUNICATION THROUGH SPEECH PowerPoint Presentation, PPT - DocSlides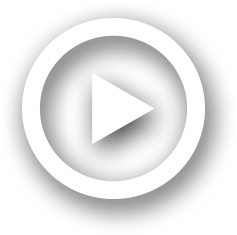 Description
FAST FIVE. ?. WHAT IS LANGUAGE?. DISCUSS WITH A PARTNER. 3 POINTS ON WIPEBOARDS. COMMUNICATION: SPOKEN, WRITTEN. CONNECTION. IDENTITY. A TRAIT THAT DISTINGUISHES CULTURAL VALUES. STATISTICS. 2/3 OR 66% WORLD POPULATION SPEAKS 1 OF 2 LANGUAGE FAMILIES. ID: 261933
Direct Link:
Embed code:
Download this presentation
DownloadNote - The PPT/PDF document "LANGUAGE: COMMUNICATION THROUGH SPEECH" is the property of its rightful owner. Permission is granted to download and print the materials on this web site for personal, non-commercial use only, and to display it on your personal computer provided you do not modify the materials and that you retain all copyright notices contained in the materials. By downloading content from our website, you accept the terms of this agreement.
Presentations text content in LANGUAGE: COMMUNICATION THROUGH SPEECH
Slide1
LANGUAGE: COMMUNICATION THROUGH SPEECH
Slide2
FAST FIVE
?
Slide3
WHAT IS LANGUAGE?DISCUSS WITH A PARTNER3 POINTS ON WIPEBOARDS
COMMUNICATION: SPOKEN, WRITTENCONNECTIONIDENTITYA TRAIT THAT DISTINGUISHES CULTURAL VALUES
Slide4
STATISTICS
2/3 OR 66% WORLD POPULATION SPEAKS 1 OF 2 LANGUAGE FAMILIESLANGUAGE FAMILY – COLLECTIONOF LANGUAGES RELATED THROUGH COMMON ANCESTRAL LANGUAGE THAT EXISTED LONG BEFORE RECORDED HISTORYINDO-EUROPEAN, MOST WIDELY USED AND SINO-TIBETAN MOSTLY IN CHINA, 1.3 BILL POPULATION LOGOGRAM: WHERE PICTURES=WORDS NOT SOUNDS, SYMBOLS REPRESENT WORDSIDEOGRAM: a symbol that is used in a writing system, for example Chinese, to represent the idea of a thing, rather than the sounds of a word2-6% SPEAK A LANGUAGE FROM 7 OTHER LANGUAGE FAMILIES 5% SPEAK FROM 100'S OF SMALLER LANGUAGE FAMILIES
Slide5
WHO SPEAKS WHAT WHERE?
INDO-EUROPEAN: EUROPE, SOUTH ASIA, NORTH AND LATIN AMERICA
SINO-TIBETAN: MANDARIN SPOKEN BY ¾ OF PEOPLENO LANGUAGE CALLED "CHINESE"OFFICIAL LANGUAGE OF PEOPLES REPUBLIC OF CHINA & TAIWAN: 1 LANGUAGE USED BY THE GOVERNMENT FOR LAWS, REPORTS, PUBLIC OBJECTS (SIGNS, STAMPS, MONEY)MOST USED LANGUAGE IN THE WORLD1 OF 6 OFFICIAL LANGUAGES OF THE UNITED NATIONSMANDARIN IMPOSED BY CHINESE GOVERNMENT COUNTRYWIDEWHY?1 LANGUAGE CREATES UNITY, COMMON WRITTEN FORM, STRENGTHLITERARY TRADITION: SYSTEM OF WRITTEN COMMUNICATION
Slide6
CLASSIFICATION OF LANGUAGE
LANGUAGE FAMILY
LANGUAGE BRANCH A collection of languages related through a common ancestor that existed several thousand years ago
LANGUAGE GROUP A collection of languages within a branch that share a common origin in the relatively recent past and display relatively few differences in grammar and vocabulary.
TRUNK=LANG. FAMILY
BRANCH=LANG. BRANCH
LEAVES=INDIVIDUAL LANG
Slide7
PRACTICE: ANSWERS IN NOTES
WHAT ARE THE LANGUAGE FAMILY, BRANCH & GROUP TO WHICH ENGLISH BELONGS?MANDARIN?SPANISH?ARABIC?HINDIBENGALIPORTUGESERUSSIANJAPANESEGERMAN
Slide8
OTHER LARGE LANGUAGE FAMILIES
AUSTRONESIAN: INDONESIAAUSTROASIATIC: VIETNAMESEAFROASIATIC: ARABICALTAIC: TURKISHURALIC: ESTONIANS, FINNS, HUNGARIANSNIGER-CONGO: SWAHILINILO SAHARAN: NORTH CENTRAL AFRICAKHOISAN: DISTINCTIVE TRAIT WAS CLICKING SOUND & DERISIVELY CALLED HOTTENTOTS BY EUROPEAN RESEARCHERS
Slide9Slide10Slide11
---