Meralgia Paresthetica Normal Anatomy PowerPoint Presentation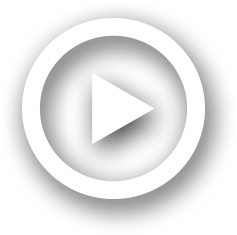 Description
The lateral femoral cutaneous nerve arises from the femoral nerve. Has a cutaneous branch only and supplies the upper and lateral part of the thigh. It emerges from the lateral border of psoas major and moves towards the anterior . ID: 671613
Embed code:
Download this presentation
DownloadNote - The PPT/PDF document "Meralgia Paresthetica Normal Anatomy" is the property of its rightful owner. Permission is granted to download and print the materials on this web site for personal, non-commercial use only, and to display it on your personal computer provided you do not modify the materials and that you retain all copyright notices contained in the materials. By downloading content from our website, you accept the terms of this agreement.
Presentations text content in Meralgia Paresthetica Normal Anatomy
Slide1
Meralgia Paresthetica
Slide2
Normal Anatomy
The lateral femoral cutaneous nerve arises from the femoral nerve
Has a cutaneous branch only and supplies the upper and lateral part of the thigh
It emerges from the lateral border of psoas major and moves towards the anterior superioriliac spine, under the inguinal ligament and into the thighVariations in normal anatomy and nerve route exist
Slide3
Pathology
Entrapment or dysfunction of the lateral femoral cutaneous nerve causing localized paraesthesia and numbness on the anterolateral aspect of the thigh
Slide4
Mechanism of Injury
Insidious
Obesity
PregnancyWearing belts, corsets or tight trousersLeg length discrepancyLead poisoningAlcoholismDiabetes mellitus
Iatrogenic (caused by medical examination or treatment)
Surgery
Pelvic osteotomy
Spinal surgery
Obtaining Iliac crest bone grafts
Laparoscopic cholecystectomy
Laparoscopic myomectomy
Laparoscopic inguinal hernia
Slide5
Subjective Examination
Paraesthesia in the upper and lateral thigh
Unilateral symptoms
Burning, stinging sensation of the skinAggravated by pressure over inguinal ligamentAggravated by positions of hip extensionEased by sitting down
Slide6
Objective Examination
Tenderness
over the lateral inguinal ligament
Hair loss over anterior thigh due to patient rubbing the areaReduced sensation upper and lateral thighMay have allodynia over the upper and lateral thigh
Slide7
Further Investigation
Nerve conduction study
Slide8
Management
Conservative management usually attempted with a good chance of success in 4 – 6 months
Usually involves treating the underlying cause such as weight loss, wearing tight clothes, belts
etcPhysiotherapy not usually considered but can be used in some cases
Slide9
Conservative
Local anaesthetic block
Slide10
Plan B
Neurolysis
of constricting tissue
Neurolysis and transposition of the lateral femoral cutaneous nerve
Slide11
References
Cheatham, S. W., M. J.
Kolber
and P. A. Salamh (2013). "Meralgia paresthetica: a review of the literature." Int J Sports Phys
Ther
8
(6): 883-893.
Harney, D. and J.
Patijn
(2007). "Meralgia
paresthetica
: diagnosis and management strategies."
Pain Med
8
(8): 669-677.
Patijn
, J., N.
Mekhail
, S. Hayek, A.
Lataster
, M. van
Kleef
and J. Van Zundert (2011). "20. Meralgia
Paresthetica
."
Pain Practice
11
(3): 302-308.
---