Chair's breakfast Training PowerPoint Presentation, PPT - DocSlides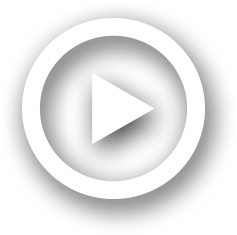 Description
Guide to Writing Standards in Mandatory Language, and General Guidance on Good Writing for ASHRAE documents. Presented by:. Don Brundage. Chair, PPIS subcommittee. 1. TOPICS. Why. Standards v. Method of Test v. Guidelines. ID: 729419
Embed code:
Download this presentation
DownloadNote - The PPT/PDF document "Chair's breakfast Training" is the property of its rightful owner. Permission is granted to download and print the materials on this web site for personal, non-commercial use only, and to display it on your personal computer provided you do not modify the materials and that you retain all copyright notices contained in the materials. By downloading content from our website, you accept the terms of this agreement.
Presentations text content in Chair's breakfast Training
Slide1
Chair's breakfast TrainingGuide to Writing Standards in Mandatory Language, and General Guidance on Good Writing for ASHRAE documents
Presented by:Don BrundageChair, PPIS subcommittee
1
Slide2
TOPICS
Why
Standards v. Method of Test v. GuidelinesTool Available to Help You
Where mandatory language does and does not apply
Examples of usage, context, etc
.
Summary
2
Slide3
Why Do We Need to Use Mandatory Language?
ASHRAE Rules of the Board requires it:ROB 1.201.004.5 "All standards shall be written in definitive mandatory language."
A good, well written standard is very clear about how to comply with it. This can't be done with vague instructions which are subject to interpretations.
Users of the standard will be looking for ways to say the standard says what they want it to say. Any vagueness causes problems.
3
Slide4
Standards v. Method of Test v. GuidelinesCode Intended Standards
shall be written in enforceable code language, which goes beyond just "mandatory language."Standards and Methods of Test are
required to be in mandatory language.Guidelines – shall not
be written in mandatory language.4
Slide5
Mandatory Language Requires Judgment
Widespread misconception that it is just avoiding the words on the "forbidden word" list.Standards recognizes that our initial guidance on mandatory language needs improvement, after "road-testing" over the last couple of years.Context matters – there are legitimate usages of words on the "list", and there are times that eliminating all uses of these words results in convoluted and awkward sentences.
5
Slide6
EnforcementSPLS will review for mandatory language issues at public review approval.Your liaison is there to help you:
Prior to public review, you should share draft documents with your liaison – get their opinion on possible mandatory language issues.Will help avoid "surprises" when SPLS considers your document.
6
Slide7
Tool AvailableMS Word macro, on ASHRAE website and linked from the "PC Guide to PASA".
Highlights possible permissive words in by tagging them as "critical word":
Permissive language depends on context, not just words. Every "hit" is not a problem.Macro just looks for letter sequences. "Vice" is in the permissive words list, but the macro will flag "
service" or "device" because the letter string "vice" is part of these words. Ignore these "hits" – only review the actual words in the list.
7
Slide8
What are the "Permissive" Words?
acceptable
adequate(
ly
)
advise
alsoand/or
and the like
appreciable
approximate(ly)
aspire
available
avoid (ed)
can
care
careful(ly)
consider (ed) (ation)
could
chance (on the chance)
desire (ed) (able)
easy(ily)
effectively
e.g.
encourage
ensureequivalent(ly)etc.exceptionexcess(ive)familiarfeasiblefewfirm(ly)frequent(ly)general(ly)goodgrantguide(line)i.e.implyinferin lieu ofinsureit(s)legible (ly)light(ly)like(ly)manymaymaybemightmost(ly)near(ly)neat(ly)nonoteought / ought tonormal(ly)periodic(ally)possiblepracticepractical(ly)preferredpresumeProbable(ly)properlyready (ily)reasonable (ly)recommend(ation)requestsafe(ly)satisfactorysecure(ly)severalshouldsignificant (ly)similarsomesubstantial (ly)sufficient(ly)suitablesuggest (tion)theythemtypical(ly)whichwouldurgeusual(ly)viavice versa   
8
Slide9
Context matters, not just words "Most" is on the permissive word list.
Example of bad usage of the word "most""Insulate
most
of the pipe…"Example of permissible use of "most""When multiple criteria in Section XX apply, use the
most
restrictive requirement."
The first example is unenforceable and vague. The second example provides clear instructions.9
Slide10
Where is Mandatory Required,and Where is it not Required?
Mandatory language applies to instructions for the user to comply with the standard.Definitions
, Purpose, Preface, and
Informative Notes – must not be written in mandatory language.Does not apply to some (but not all) Informative
Appendices.
Does not apply to instructions to the
Authority Having Jurisdiction, but instructions to the AHJ should be minimized.10
Slide11
Examples of acceptable uses of the "permissive" words
With (for some) suggestions for improvements, to make the instructions even clearer
11
Slide12
Permissive Examples: "would"…Such conditioned space shall be brought into compliance with requirements which
would apply to a new building.This was part of a standard giving requirements applying to retrofit construction. This says use the stricter requirements for new construction, which is a clear, mandatory instruction in this context.
However, "would apply" could be replaced with "are applicable." This has the same meaning and avoids using "would."
12
Slide13
Permissive Example: "them"…interior and exterior doors shall have a minimum distance between
them of not less than 2.1 meters.Since the reference for "them" is clear, there is no ambiguity, and this is acceptable. It would be cumbersome to repeat "interior and exterior doors."However, a better option would be rewording the phrase to:
The space between interior and exterior doors shall not be less than 2.1 meters.
13
Slide14
Permissive Example: "may"…A site plan showing all adjacent buildings and topography
which may shade the proposed building (with estimated height or number of stories).Shading is a natural phenomenon,
you can't say whether it is allowed to occur by using "shall." This says "include anything which could possibly shade the building," which is unambiguous in this context.
Alternatively, "which may shade" could be replaced with "capable of shading."14
Slide15
Permissive Examples:Mandatory applies to user, not approver
Pump differential pressure (head) for the purpose of sizing pumps shall be determined in accordance with generally accepted engineering standards and handbooks
acceptable to the authority having jurisdictionThe authority having jurisdiction (sometimes called the "adopting authority") is not the user, and giving discretion to them is
acceptable, but not ideal.
(This is a "good standard writing" issue, not a mandatory language issue.)
A better solution would be something like "determined in accordance with ASHRAE MOT X.XX" rather than "generally accepted engineering standards and handbooks" which would also eliminate the need for the adopting authority to use their judgment.
15
Slide16
Permissive Examples:User v. Approver (continued)
Pump differential pressure (head) for the purpose of sizing pumps shall be determined in accordance with generally accepted engineering standards and handbooks acceptable to the adopting authority.
This language could be improved by changing it to "...determined in accordance with engineering standards and handbooks approved by the adopting authority".
16
Slide17
SummaryAll types of ASHRAE Standards products must provide clear instructions.
Standards are required to be in mandatory language.However, context is as important as whether certain "flagged" words are used.Use the macro as a tool to identify potential problems, not as an absolute requirement.SPLS Liaisons can help you with this issue.
Code Interaction subcommittee (CIS) is also a resource.
17
Slide18
QUESTIONS?
18
---