Competitive Trading Bilateral Contract Market (CTBCM) PowerPoint Presentation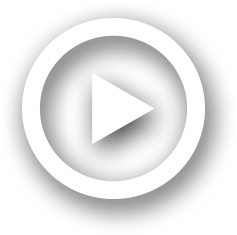 Description
July 22, 2018. www.cppa.gov.pk. Scheme of Presentation. Background & Revision of Key Concepts. Proposed High-level Market Model. Implementation Roadmap. Legal and Policy Development with Market Perspective. ID: 754824
Embed code:
Download this presentation
DownloadNote - The PPT/PDF document "Competitive Trading Bilateral Contract M..." is the property of its rightful owner. Permission is granted to download and print the materials on this web site for personal, non-commercial use only, and to display it on your personal computer provided you do not modify the materials and that you retain all copyright notices contained in the materials. By downloading content from our website, you accept the terms of this agreement.
Presentations text content in Competitive Trading Bilateral Contract Market (CTBCM)
Slide1
Competitive Trading Bilateral Contract Market (CTBCM)July 22, 2018
Slide2
www.cppa.gov.pk
Scheme of Presentation
Background & Revision of Key Concepts
Proposed High-level Market Model
Implementation Roadmap
Legal and Policy Development with Market Perspective
Slide3
Part – IBackground
3www.cppa.gov.pk
Slide4
2002
2013
- NTDC was granted Transmission
License to perform five functions:
.1) TNO
.2) SO
.3) Planner
.4) Metering Service Provider .5)Contract Registrar/ PEX Administrator - Per licensing requirement, NTDC was mandated to develop the whole sale market (CTBCM) by 2008
Background on Market Development
2009
- National Power Policy 2013
-
"… Innovative business and regulatory models will be deployed to
weaken the monopolies
,
increase efficiencies
, and
decrease costs through competition
. Wheeling charges and
whole sale markets
may be introduced to introduce
multiple buyers
and sellers in the market place."
Legal formation of CPPA
. However, functioned as Department of NTDC from 2009 to 2015.
2017
- ECC's Decision April 2015- CPPA through consultation prepare CTBCM Model and Plan by June 2017- The CTBCM is for wholesale market- Will be approved by NEPRA- Commercial Operations date: June 2020- CPPA Operationalized
2015
-
CPPA prepared and submitted the model and plan to Board in July 2017- The Board formed a Special Committee - The Special Committee evaluated the plan- Consultations with SECP
2018
-The model and plan
submitted to
NEPRA for review- Request for ECC in amending timelines- New NEPRA Act Amendments
www.cppa.gov.pk
Slide5
www.cppa.gov.pk
ECC Decision April 30, 2015
Point 9 of the Decision:
Wholesale Competitive Trading Bilateral Contract Market (CTBCM)
CPPA-G prepares CTBCM Plan through consultation with stakeholders
Transition to be completed not later than July 2020
Model to be submitted for approval by NEPRA
ECC
Decision 2015 on Power Market Development
Slide6
www.cppa.gov.pk
NEPRA Act Amended in April 2018
Provides legal basis for creation of competitive markets
New Licensees (Traders, suppliers, Market Operator, System Operator)
Mandates the
GoP
to issues policies on efficient and liquid power market design
Calls for promotion of competitive markets
Amended NEPRA Act and Competitive Markets
Slide7
Market Design and Implementation Strategies
Phase-I
(Basic Market Design)
Deliverables
Capacity Building
High Level Market Model Reports
Roadmap to implement the Plan
June 2016 – June 2017
July 2017 – End of 2018
Aug 2017 – 2020
Phase-II
(Detailed Market Design)
Phase-III
(Implementation)
Deliverables
Detailed Market Design
Market Model Approval by NEPRA
Capacity Building (EMP)
Creation of EMT
Functional MIMG
Deliverable
Power Market Transition Timelines Met by 2020
Wire Business Remains Regulated
Competition is Gradually Introduced in Wholesale and Retail Business
www.cppa.gov.pk
Slide8
Legal
NEPRA Act 2018
Electricity Act 1910
Constitution
Parliament
Policy
National Electricity Policy & Plan
Power Policy 2013
1994, 2002, 2015
CCI/
MoE
Regulatory
Market Rules, Power Procurement Rules
Grid, Commercial and Distribution Codes
Wheeling, Competitive Bidding, Import Regulations
NEPRA
Generation
IPPs
Public Sector
K-Electric
Regulated to Competition
Transmission
Transmission Network Operator (TNO)
System Operator (SO)
Planner
NTDC Regulated Service Provider
Metering Service Provider
System
Operator
Supply = Demand
Operational Planning
NPCC Regulated
Service Provider
Market
Operator
Agency Role
Billing & Settlement
Market & Product Development
CPPA Regulated
Service Provider
Distribution
Distribution Wire Business (Regulated)
Sales or Supply Business (Competition)
Metering Service
Provider (Regulated)
DISCOs/KE
Markets
Single Buyer
Competitive Wholesale
Competitive Retail
Increase Competition
Pakistan's Electricity Market Framework
Power Sector Overview
Slide9
Part – IICTBCM
9www.cppa.gov.pk
Slide10
Competitive Trading Bilateral Contract Market Model (CTBCM) Proposed for Pakistan
www.cppa.gov.pk
Slide11
www.cppa.gov.pk
Objectives for Competitive Power Market Development
The proposed competitive power market design is based on the following main objectives:
Improve efficiency arising from
competition for the market
(new capacity procurement) and
in the market
Enhance power sector
security of supply
, generation adequacy, to develop power sector sustainability in the short, medium and long term
Create the conditions to
attract investments
based on credit cover provided by market participants, without the need of the government providing sovereign guarantees
Create the conditions for a
fair allocation of risk and benefit
sharing between investors/sellers and buyers/consumers
Level the playing field
removing conflict of interest
to facilitate entry of new investors and participation of private players, including Bulk Power Customers
Pressure on the
payment discipline
Ensure
transparency
and predictability
Open access to information
Slide12
www.cppa.gov.pk
General Principles (i)
The design builds on
existing conditions
and type of
take or pay
PPAs in Pakistan
Takes into consideration relevant
international experience
: specially inflexible PPAs, significant demand growth and lack of timely payment culture
Remove existing
conflict of interests
[Market Operator cannot have commercial interests in the Market]
Transactions in the new market based on bilateral contracts for
old
and
new
PPAs
Promote
efficiency
[economic dispatch; new PPAs]
Slide13
www.cppa.gov.pk
General Principles (ii)
Promote
investments
[Bankable contracts]
Ensure medium and long term
security of supply
[Capacity obligations for Discos and BPCs]
Products traded in the market:
energy
[cover electric consumption]; "
firm capacity
" [security of supply]
Mechanisms to manage the
transition
[gradual implementation]
Avoid
wholesale price jumps
during the transition
Ensure
future evolution [increase competition]
Slide14
Competitive Trading Bilateral Contract Market – CTBCMConceptual Design
CPPA-G Power Market Operator
Slide15
www.cppa.gov.pk
CTBCM Concept
CPPA-G Power Market Operator
15
Existing PPAs between IPPs and NTDC/CPPA G (on behalf of Discos) will be converted into bilateral contracts between each IPP and all Discos
Plus a Balancing Mechanism to settle contract deviations
CPPA G
MO
SPS
IAA
Slide16
www.cppa.gov.pk
Market Participants
Market participants are:
Generators (above certain threshold)
DISCOs
Bulk Power Consumers (BPC)
Wholesalers (Traders)
Retailers (Suppliers)
Importers / Exporters
Slide17
www.cppa.gov.pk
Service Providers
Service Providers are:
Market Operator
System Operator
Transmission Service Providers
Metering Service Providers
Planner
Independent Auction Administrator – IAA
Slide18
www.cppa.gov.pk
CPPA G Transition to the CTBCM
Market Operator:
centralized market services
Special Purpose
Suplier
: non "
bilateralized
"PPAs procurement
Independent Auctions Administrator: new capacity procurement facilitator
Ring fence
Legal
CPPA G
Settlement and Invoicing
Market Development Facilitation / Product Development
Procurement from PPAs (Agent)
Slide19
www.cppa.gov.pk
Bilateral Contract Market with Balancing Mechanism
D
G
Bilateral Contracts
Settlement and Payments
MO
Sale / Purchase Differences
Physical differences
Physical differences
Settlement
Settlement
Invoicing and
Payments
Balancing Mechanism
Bilateral Market
Slide20
www.cppa.gov.pk
CTBCM General Structure
Slide21
www.cppa.gov.pk
New Market Model – Features
Capacity Obligations
Non Payment Risks
Grid Code
Commercial Code, others
Balancing Mechanism
Contract Registrar
Centralized New Capacity Procurement
Service Providers
K Electric
Market Participants
New PPAs
Competition for and in the Market
Existing PPAs
Credit Cover (collateral)
Low Performing Discos
Agent separated from MO
Centralized Economic Dispatch
MO
Slide22
High Level Details: Some Market FeaturesCPPA-G Power Market Operator
Slide23
Capacity Obligations
Market participants (Demand) will have the obligation of having a relevant part of their consumption and demand covered by contractsDISCOs will be accountable
for their demand projectionsThese capacity obligations is a contribution to ensure medium and long term security of supplyDISCOs shall have X% of its projected demand for each of the next 3 years
(e.g. 100%); Y% for the following 2 years (e.g. 70%); etc. To be determined
Similar to BPC and K Electric for its purchases in the market
23
www.cppa.gov.pk
Slide24
New PPAs Format - Template
Portfolio of PPAs, load following contracts, generation following contracts, financial contracts with fixed quantities etc…Bilateral rights and obligations: the Seller to deliver the committed energy and capacity agreed in the PPA (however, does not have obligation to produce)
the Purchaser to pay in time the price agreed in the PPA (however, does not have obligation to take the contracted energy and capacity)Are financial contracts with physical obligation to supply
Two products contracted in the market: ''energy'' to cover electricity consumption; and "firm capacity" for security of supply
International experience shows that are bankable contracts (to attract investments, reducing risks) normally not requiring government guarantees
24
www.cppa.gov.pk
Slide25
Example of New PPA
25
www.cppa.gov.pk
Slide26
Example of New PPA26
www.cppa.gov.pk
Slide27
Regulations and Codes Market Participants are obliged to comply with the Rules, Regulations and Codes (Grid Code, Commercial Codes, others).
Provisions in the contracts will establish that in case of any inconsistency or discrepancy with a Code, the Code will prevail to the extent of the inconsistency
27www.cppa.gov.pk
Slide28
Bilateral ContractsPre existing PPAs and EPAs will be
converted into bilateral contracts with each DISCO by assigning them to each DISCO (as foreseen in the PPAs) proportionally to the existing allocation factors"Bilateralized" contracts will have energy and capacity commitments and will be registered
in the CPPA G – RegistrarPPAs that cannot be assigned (mostly 1994 policy) will transitorily be included in a Supplier (wholesaler) purchasing their production and re-selling it in the market
28
www.cppa.gov.pk
Slide29
New Capacity ProcurementDISCOs will determine
the amount to be contracted (based on their own demand projections and capacity obligations)The new capacity procurement for DISCOs will be done through centralized competitive tenders or auctionsThe
Agent will aggregate the capacity and energy required by each DISCOs and will run the procurement for the total requirementsPPAs will be signed by DISCOs
29
www.cppa.gov.pk
Slide30
Balancing Mechanism
It is a pool where both parties to a bilateral contract sale or purchase the differences between contractual and actual quantities injected to or extracted from the grid/market and later will evolve for trade providing the spot priceThere will be balancing mechanism for energy and for capacity
Allows flexibility for the participants and boost efficiency (consistent with economic dispatch)The MO will calculate the imbalance prices for each trading period (to be developed)
Will
require credit cover
for cases of non payment the amounts arising from this mechanism
30
www.cppa.gov.pk
Slide31
Low Performing DISCOsDISCOs cannot provide the required guarantees (for bilateral PPAs) and/or credit cover for participating in the Balancing Mechanism (DISCOs with a history of low collections and low payment records), the
Government could provide a guarantee or credit mechanism that can be called in case of non or later payment
31
www.cppa.gov.pk
Slide32
Settlement, Invoicing & Payment
Settlement, invoicing and payment of bilateral contracts directly between the contractual partiesAll contracts have to be registered with the Market OperatorImbalance payments
will be made directly by Participants based on a settlement done by the MO and information provided by the SONeither the MO nor the SO will be exposed to payment liabilities
Balancing Mechanism will be settled for
each market period as defined in the Commercial Code
(a block covering several hours of a day, and later moving to shorter periods up to each hourly prices)
32
www.cppa.gov.pk
Slide33
Non Payment RisksBilateral contracts:
will include provisions for cases of non paymentGenerator can call the default of a PPA in case of non paymentGenerator can continue to sell through the balancing mechanismDefaulting the DISCO will result buying in the balancing mechanism
Balancing MechanismParticipants must provide credit cover for the exposure to imbalances (sign a balancing mechanism agreement)One Participant (or group of Participants) can delegate to a Supplier (wholesaler) to assume the
balancing mechanism responsibility
for that Participant
33
www.cppa.gov.pk
Slide34
Centralized Economic Dispatch
The System Operator of NTDC will be responsible for centralized economic security constrained dispatch, including management of demand control and exchanges in international interconnectionsThe SO will provide the MO the necessary information for settlement in the Balancing Mechanism
Gradually this will allow to increase competition for the dispatch among generators (promote efficiency and competitive generation prices)34
www.cppa.gov.pk
Slide35
Agent Separated from Market Operator
Cohabitation of MO and the Agent in CPPA G clearly creates a conflict of interestMarket credibility requires that the MO has not any kind of participation in the market transactionsThe Agent will be in charge of:the centralized new capacity procurement (on behalf of Discos) and
Assist Discos in the verification of invoices in the bilateral contracts (the MO will have no intervention on this)www.cppa.gov.pk
Slide36
K Electric
K Electric will be considered a market participant at the connection point with the market, as a Supplier, in the role of retailerDeviations from contractual quantities will be settled in the Balancing Mechanism
www.cppa.gov.pk
Slide37
Service Providers
Service Providers areThe System Operator (NPCC)The Market Operator (CPPA)The transmission service providers (NTDC as
TNO)Metering service providers (NTDC for participants connected to its network, Discos for Participants connected to distribution networks)Service providers are not market participants
www.cppa.gov.pk
Slide38
www.cppa.gov.pk
Towards the Future
The competitive wholesale electricity market from Dispatch Perspective is a Gross Pool that is settled commercially on contracts
Balancing Mechanism is the
seed to future spot market.
The Balancing Mechanism will be
initially
used for
clearing the differences
and
later
for
trading
on
Spot Price or BM Price
As the market develops and moves towards portfolio of market based contracts with long, medium and short term duration, it will be possible to assess adding a medium to short term
Power Procurement Platform
Systematic Evolution of Power Market and its comparison with other markets
Slide39
www.cppa.gov.pk
Possible Evolution
Slide40
Main Benefits
Bilateral Contracts and Market OpeningEfficiencySecurity of SupplyTransparency Strengthening of Institutions
Wholesale Level Improvement
www.cppa.gov.pk
Slide41
ROADMAP FOR IMPLEMENTATIONGroup of actions – Stakeholders - timetableCPPA-G Power Market Operator
Slide42
42
www.cppa.gov.pk
Slide43
www.cppa.gov.pk
Main Timetable Targets
Timelines 
CTBCM Plan Submission
Trial Run of the Market
Commercial Operation Date
Initial Deadline
Jun 2017
Jan 2020
Jul 2020
Revised Deadline
Jun 2018
Jul 2020
Jan 2021
Slide44
www.cppa.gov.pk
Market Monitoring & Implementation Group (MMIG)
CPPA-G Power Market Operator
Coordination, Support and Guidance
Focal persons nominated for coordination
Slide45
www.cppa.gov.pk
New Market: Challenges
New Culture New HR Approach
New Capacities New Accountability
New Technologies New Efficiency
Market Implementation and Monitoring Group (MIMG)
Key role
Promoting
Inducing
Monitoring
Coordinating
Training
Disseminating
Slide46
www.cppa.gov.pk
Thanks
---