Migrating from Crystal Reports to Microsoft SQL Server Repo PowerPoint Presentation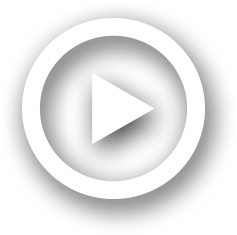 Description
Srinath. . Venkatasubramanian. Alliance . Manager . Sonata Software Limited. SESSION CODE: BIP203. Required Slide. Agenda. Customer concerns with migration. Manual Migration practices. Framework based Migration Approach. ID: 153422
Embed code:
Download this presentation
DownloadNote - The PPT/PDF document "Migrating from Crystal Reports to Micros..." is the property of its rightful owner. Permission is granted to download and print the materials on this web site for personal, non-commercial use only, and to display it on your personal computer provided you do not modify the materials and that you retain all copyright notices contained in the materials. By downloading content from our website, you accept the terms of this agreement.
Presentations text content in Migrating from Crystal Reports to Microsoft SQL Server Repo
Slide1
Migrating from Crystal Reports to Microsoft SQL Server Reporting Services
Srinath VenkatasubramanianAlliance Manager Sonata Software Limited
SESSION CODE: BIP203
Required Slide
Slide2
Agenda
Customer concerns with migration
Manual Migration practices
Framework based Migration Approach
Critical success
factors
Slide3
Customer Concerns .. Achieving a smooth transition..
How do I ensure that the same look and feel of the reports
How do I ensure the same functionalities after migration
Some reports are simple, but there are several complex reports
How do I make the transition seamless
What
are the timelines for
Migration
What
is the Return on Investment
I
do not have enough expertise in SQL reporting services
Does my in house team have the time for doing this migration
Slide4
Manual Migration Practices
Compare & Build
Document & Build
Start from Scratch
Slide5
Compare & Build
Features
Step by step migration by having crystal report open in one window
and BI Development studio in
another window
Identify feature of Crystal and replicate in SSRS
Map the characteristics of Crystal report to that of SSRS report
Advantages
If followed in a structured manner will result in good quality reports
Relatively simple and fastest method
Disadvantages
Conversely – an unstructured process will result in a poor quality report
Requires resource to have a good understanding of both environments
All inefficiencies of Crystal will also be replicated
Slide6
Document & Build
Features
One resource will study the crystal Report and document the understanding
Documents may be validated
by business users
Second resource will build SSRS based in the above document
Advantages
Does not require the same resource to have knowledge of both technologies
A document is created leading to better maintenance (especially if validated by business user)
Developer is not encumbered by crystal's report structure - will develop SSRS in the most efficient manner
Disadvantages
Documenting and validating could be a long process
Fresh development (especially Query building) could be time consuming
More Time consuming resulting in increased cost.
Slide7
Start from Scratch
Features
Re engineer the entire Reporting philosophy
A Business Intelligence approach as opposed to transaction reporting
Fresh reports can be designed and old obsolete reports can be discarded
Advantages
A new set of reports addressing current business challenges
Best utilization of the features of SQL Server (BI)
Disadvantages
Time consuming process
Resistance by end users to a new system
Requires resources form architects to designers to developers
Slide8
Framework Based Approach
Slide9
Critical Success Factors
Look & Feel
End
users should not perceive any
change; No retraining of the
users on the new reports
There should not be any requirement for modifying pre printed stationery
Features
& Performance
Every feature available in Crystal Reports should be mapped in SSRS
Identify work around solutions wherever a direct map is not available
Exploit
Key features of SSRS like
Excel Reporting, improved Graphics
No performance degradation in SSRS reports
Timelines & Costs.
Leverage
your existing investments in SQL
Server and reduce
your TCO on your reporting solution
Cut down
high
licensing costs
Overcome the lack of an integrated database and reporting platform
Overcome forced upgrades by
database & reporting solutions
vendors.
Overcome
the limitation of existing reporting
solutions
Slide10
Resources
Required Slide
www.microsoft.com/teched
Sessions On-Demand & Community
Microsoft Certification & Training Resources
Resources for IT Professionals
Resources for Developers
www.microsoft.com/learning
http://microsoft.com/technet
http://microsoft.com/msdn
Learning
Slide11
Complete an evaluation on
CommNet and enter to win!
Required Slide
Slide12
Sign up for Tech·Ed 2011 and save $500 starting June 8 – June 31sthttp://northamerica.msteched.com/registration
You can also register at the
North
America 2011
kiosk
located at
registration
Join us in Atlanta next year
Slide13
©
2010 Microsoft
Corporation. All rights reserved. Microsoft, Windows, Windows Vista and other product names are or may be registered trademarks and/or trademarks in the U.S. and/or other countries.
The information herein is for informational purposes only and represents the current view of Microsoft Corporation as of the date of this presentation. Because Microsoft must respond to changing market conditions, it should not be interpreted to be a commitment on the part of Microsoft, and Microsoft cannot guarantee the accuracy of any information provided after the date of this presentation.
MICROSOFT MAKES NO WARRANTIES, EXPRESS, IMPLIED OR STATUTORY, AS TO THE INFORMATION IN THIS PRESENTATION.
Slide14
Required Slide
---