Rhodes Moxley, MPA - National Director, Clinical Improvemen PowerPoint Presentation, PPT - DocSlides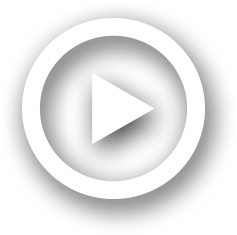 Description
13 August 2015. Improving Outcomes through Clinical Benchmarking. Truven Health Analytics. Clinical Performance Improvement Solutions. Patient Centric. . Provider Driven. Outcomes & Process of Patient Care. ID: 548850
Direct Link:
Embed code:
Download this presentation
DownloadNote - The PPT/PDF document "Rhodes Moxley, MPA - National Director, ..." is the property of its rightful owner. Permission is granted to download and print the materials on this web site for personal, non-commercial use only, and to display it on your personal computer provided you do not modify the materials and that you retain all copyright notices contained in the materials. By downloading content from our website, you accept the terms of this agreement.
Presentations text content in Rhodes Moxley, MPA - National Director, Clinical Improvemen
Slide1
Rhodes Moxley, MPA - National Director, Clinical Improvement 13 August 2015
Improving Outcomes through Clinical Benchmarking
Slide2
Truven Health AnalyticsClinical Performance Improvement Solutions
Patient Centric
Provider Driven
Outcomes & Process of Patient Care
*
Slide3
For participants to understand: The characteristics of the database that support the development of clinical adjustment methods and benchmarks;The need to incorporate severity and risk adjustment methods in quality improvement programs;Benchmarking considerations and the identification of opportunities;How evidence based medicine can be deployed to identify gaps in the process of patient care;
Improving Outcomes through Clinical Benchmarking
Objectives
Slide4
Performance Improvement
So, I am called eccentric for saying in public that hospitals, if they wish to be sure of improvement:They must find out what their results are Must analyze their results, to find their strong and weak pointsMust compare their results with those ofother hospitalsMust welcome publicity not only for their successes, but for their errorsSuch opinions will not be eccentric a few years from hence.
Source: Codman 1917
Ernest A. Codman, MD, FACS (1869-1940)
Known more than anything else for his advocacy of the "End Result Idea." The "Idea" was simply the premise that hospital staffs would follow every patient they treat long enough to determine whether or not the treatment was successful, then learn from any failures, and how to avoid those situations in the future
Slide5
Performance Improvement
Slide6
Performance Improvement
Slide7
Mortality Percent in The PrincipalHospital of England—1861
Number of Special Inmates of The 4/8/61
Average Number of Inmates in Each Hospital
Number of Deaths Registered in 1861
Mortality Percent on Inmates
In 106 Principal Hospital of England
12,709
120
7,227
56.87
24 London Hospitals
4,214
176
3,828
90.84
12 Hospitals in Large Towns
1,870
156
1,555
83.16
25 County And Important Provincial
Hospitals
2,248
90
886
39.41
30 Other Hospitals
1,136
38
457
40.23
13 Naval And Military Hospitals
3,000
231
470
15.67
1 Royal Sea Bathing Infirmary (Margate)
133
133
17
12.78
1 Dane Hill Metropolitan Infirmary (Margate)
108
108
14
12.96
Source: Nightingale, 1863
Slide8
Hospitals cannot legitimately compare
LOS
,
Mortality and Quality Outcomes without clinically adjusting for severity/risk at the patient level.
Performance Improvement
Slide9
Start with YOUR needs:
Is severity and risk adjusted data important to your physicians and quality improvement program? Is benchmarking your performance an important feature to support your clinical quality improvement operations?Do you have the ability to identify the best opportunities to improve complications, mortality, readmissions and LOS outcomes?
Characteristics of a clinical benchmarking solution
Slide10
Accurate Evaluation of Clinical Performance is Dependant on the Data Sources Driving the Methods & Benchmarking
Risk-adjusted Outcomes of Patient Care & Benchmarks
Over 70% of US discharges
3,700 hospitals23M all-payer discharges
Projected Inpatient Database
Methods Engine
Slide11
Truven Health Analytics Projected Inpatient Data Base (PIDB)
Combines data from both public and proprietary state data as well as individual and group hospital contractsThe construction of the PIDB involves the application of sophisticated data screens to ensure qualityContains more than 23 million all-payer discharges throughout the U.S. from over 3,700 acute care hospitalsThe PIDB has been used for many peer-reviewed publicationsModel Specifications, Exclusions and Performance Fully Documented
Methods & Benchmarking Data Source
Slide12
Severity & Risk Adjusted Outcomes of Care: Length of Stay Charges/Costs & Departments Complications: 46 Complication Categories Mortality Risk Adjusted Expected Readmissions (RAER: Replicates CMS)
Access to Industry Leading Risk & Severity Adjustment Methodologies*
* Source: Projected Inpatient Data Base
Slide13
13
Risk Adjusted Mortality IndexExample
Predictive Accuracy
&
Precision of Performance
Slide14
Top 10% & 25% Peer Groups, 100 Top and US Average performance benchmarks :1. All Hospitals2. Major Teaching Hospitals3. Teaching Hospitals4. Large Community Hospitals 250 or more acute-care beds in service 5. Medium Community Hospitals100-249 acute-care beds in service 6. Small Community Hospitals25-99 acute-care beds in serviceU.S. National Average (Mean)100 Top (average)
Best Practice & Norm Comparative Benchmarks*
* Source: Projected Inpatient Data Base
Slide15
Ease of Interpretation & Identification of Opportunities
Slide16
Higher predictive accuracyMore information is used for prediction, such as admission source and typeHospital characteristic adjustments are applied: facility type, bed size category, teaching status, and urban/rural community settingDesigned to be independent of DRG or other groupers, thereby avoiding DRG-caused trend breaks due to version changesMore accurate than grouper methods for severity adjustment
Truven Health uses its proprietary Model-based Resource Demand Score for LOS.
These are state of the art methods for measuring
and adjusting for severity
Advantages include:
Slide17
Severity-Adjusted Length of Stay Assignment
Slide18
Start with YOUR needs:
What clinical populations are you particularly focused on this year?What do you consider to be your most challenging clinical quality issue are you facing today? Specifically, what patient care outcomes are you most worried about?What metrics do you require to support the application (ALOS, Mortality, PSI's, Core Measures)?
Well Defined Applications Determines the Measures, Analytics & Data Sources
Slide19
Target ANY Patient Population
Slide20
TARGET ANY PATIENT POPULATION
Slide21
Access to Industry Leading Methodologies, Benchmarks & Measures/Indicators
Severity Adjusted: Length of Stay Charges/CostsRisk Adjusted: Mortality ---- (RAMI) - Risk Adjusted Mortality Index Complications --- (ECRI) Expected Complication Rate IndexRisk-Adjusted Expected Readmissons (RAER: replicates CMS method)Agency for Healthcare Research and Quality: (PSI) Patient Safety Indicators (IQI) Inpatient Quality Indicators(PDI) Pediatric Quality IndicatorsHospital Acquired Conditions (HAC): Core Measures
21
Slide22
How aligned are your physicians with your quality goals?
 How are you addressing the higher utilization that are associated with practice pattern variation? How do you determine who to partner with or the "high value" physicians to support your initiatives? Are you having any issues responding to physician reporting requirements (The Joint Commission)?
Performance Improvement & Physician Quality Reporting
Slide23
23
Supports Provider Profiling Initiatives
Step-by-step
Slide24
Use thresholds to set case volume minimums View top performers by setting thresholds for specific metricsUse thresholds to set thresholds/triggers for further review
Thresholds Identifies Physicians of Interest
24
Slide25
25
Dedicated Module To Support Provider Profiling Initiatives
Slide26
26
Ability to customize
outcome metrics and method of deployment
Slide27
Do you have the ability to identify the gaps in patient care centered on evidence based medicine (EBM)?Do you have the ability to identify the processes of care driving the undesirable outcomes?
Evaluate the process of care to identify gaps that drive outcome opportunities
Slide28
Enabling Process of Care Comparisons
Access Line Item Detail Standard Transaction Codes (STCs)
28
Slide29
29
CONDITION INSIGHTS
Guidance Based on the Highest Quality Referential Content
Slide30
X
Using Data to Identify Process of Care Gaps
12 Clinical Population Monitoring Groups with
process measures aligned with Micromedex
Clinical Checklist
ACE Inhibitors/ ARBs
Beta blockerNSAIDs excluding Cox-2 InhAspirinCOX-2 inhibitorEKGNitroglycerinStatinTroponin
AMI Process Measure Name
"Clinical checklist" of
evidence-based guidelines applied with adherence results (met/not met) assigned at the patient level
Slide31
AMI Process Measure Performance Summary
Analytics to Identify Gaps in Patient Care
Slide32
Identify the Gaps in the Care Process & the impact on Outcomes
"Checklist" results are aggregated across the clinical population to identify process failures and impact on risk adjusted outcomes
Slide33
Clinical Performance Benchmarking Delivery Options
Custom Analytic OptionDesigned to meet unique reporting needs of the system
CareDiscovery® OptionWeb-based solution designed for standard and ad hoc reporting needs
Slide34
Improving Outcomes through Clinical Benchmarking Today's Take Away Points
A critical characteristic of a database that supports the development of clinical methodologies and benchmarks is....
.the size matters!
When evaluating severity & r
isk
adjustment methods:
performance of a model
vs
grouper approach
clinically based and
imperically
driven
fully documented (not a black box)
a proven track record (case studies)
Compare performance
against
clinically valid benchmarks:
ability to compare performance to similar hospitals,
facilitates multiple benchmarks (10%, 25% Mean),
supports establishing outcome goals that are objective and quantifiable
supports the identification of opportunities
Have a strategy :
determine p
atient
populations,
meaningful
measures, top down
analytics system/hospital wide, physician to patient level
evaluate the process of patient care driving the variations in patient care
Slide35
35
Take Action!!
Truven's
Clinical Performance Improvement Solutions & Services
Taking Action on Identified Opportunities
Readmissions
1-30 days
Complications/HACs/Pt Safety:
incidence of DVT/PE & Sepsis
LOS
Top 10% : 4 days US Norm: 5.8 days
Process of care Gaps
Statin
: AMI
Slide36
Truven's
Clinical Solutions Supports the Performance Improvement Process
DEFINE
& MEASURE
ANALYZE
& ACTION
IMPROVE
CONTROL
CareDiscovery
CareDiscovery
CareDiscovery
360 Care Insights
36
Slide37Slide38
Thank you.
---