Virtual Reality (VR) By Morgan Moore PowerPoint Presentation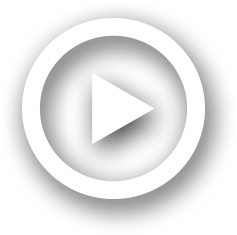 Description
Bus 550 Professor Chen. WHAT IS VIRTUAL REALITY ??. Virtual reality. (. VR. ) is a . computer. technology that uses . virtual reality headsets. or multi-projected environments, sometimes in combination with physical environments or props, to generate realistic images, sounds and other sensations.... ID: 676697
Embed code:
Download this presentation
DownloadNote - The PPT/PDF document "Virtual Reality (VR) By Morgan Moore" is the property of its rightful owner. Permission is granted to download and print the materials on this web site for personal, non-commercial use only, and to display it on your personal computer provided you do not modify the materials and that you retain all copyright notices contained in the materials. By downloading content from our website, you accept the terms of this agreement.
Presentations text content in Virtual Reality (VR) By Morgan Moore
Slide1
Virtual Reality (VR)
By Morgan Moore
Bus 550 Professor Chen
Slide2
WHAT IS VIRTUAL REALITY ??
Virtual reality
(
VR
) is a
computer
technology that uses
virtual reality headsets
or multi-projected environments, sometimes in combination with physical environments or props, to generate realistic images, sounds and other sensations that simulate a user's physical presence in a virtual or imaginary environment.
People can "look around" the artificial world
People can move around in it, and interact with virtual features
Effects created by VR headset, display, with screen in front of eyes or through a specially designed room with big screens
Slide3
Panoramic paintings
T
he
earliest attempt at virtual reality is surely the 360-degree murals (or panoramic paintings) from the nineteenth century. These paintings were intended to fill the viewer's entire field of vision, making them feel present at some historical event or scene.
History of Virtual Reality
Slide4
1838 – Stereoscopic photos & viewers
In
1838 Charles Wheatstone's research demonstrated that the brain processes the different two-dimensional images from each eye into a single object of three dimensions. Viewing two side by side stereoscopic images or photos through a stereoscope gave the user a sense of depth and immersion.
The
later development of the popular View-Master stereoscope (patented 1939), was used for "virtual tourism". The design principles of the Stereoscope is used today for the popular Google Cardboard and low budget VR head mounted displays for mobile phones.
Slide5Slide6
1929 – Link Trainer The First Flight Simulator
In
1929 Edward Link created the "Link trainer" (patented 1931) probably the first example of a commercial flight simulator, which was entirely electromechanical. It was controlled by motors that linked to the rudder and steering column to modify the pitch and roll. A small motor-driven device mimicked turbulence and disturbances. Such was the need for safer ways to train
pilots.
During
World War II over 10,000 "blue box" Link Trainers were used by over 500,000 pilots for initial training and improving their skills.
Slide7Slide8
1950s – Morton Heilig's Sensorama
In
the mid 1950s cinematographer Morton Heilig developed the Sensorama (patented 1962) which was an arcade-style theatre cabinet that would stimulate all the senses, not just sight and sound.
It
featured stereo speakers, a stereoscopic 3D display, fans, smell generators and a vibrating chair. The Sensorama was intended to fully immerse the individual in the film.
He also created six short films for his invention all of which he shot, produced and edited himself. The Sensorama films were titled, Motorcycle, Belly Dancer, Dune Buggy, helicopter, A date with Sabina and I'm a coca cola bottle!
Slide9Slide10
History
1960- The first VR Head Mounted Display
1961- Head sight- first motion tracking HMD
1965 – The ultimate display by Ivan Sutherland
1968- The Sword of Damocles
1969- Artificial Reality1987- "Virtual Reality"- The official name was born1991- Virtuality Group Arcade Machines
Slide11
More History…
1992- The Lawnmower man
1993- Sega new VR glasses
1995- Nintendo – Virtual Boy
1999- The Matrix
2011- Palmer Luckey develops the Oculous Rift, inexpensive homemade HMD, in parents garage2014- Facebook announces its acquisition of Oculus in a deal worth 2 billion.
Slide12Slide13Slide14
Types of Virtual Reality
Fully Immersive
Non- Immersive
Collaborative
Web-Based
Augmented Realty
Slide15
Fully Immersive
Slide16
Non-Immersive
Slide17
Collaborative VR
Slide18
Web Based Virtual Reality
https://mozvr.com/
Slide19
Augmented Reality
https://www.youtube.com/watch?v=VMBvJ4MTXzc
Augmented reality
(AR) is a live direct or indirect view of a physical, real-world environment whose elements are "
augmented
" by computer-generated or extracted real-world sensory input such as sound, video, graphics, haptics or GPS data.
Slide20
More A.R.
Heads up Display Helmet
https://
www.youtube.com/watch?v=Vkhp8Z1IloQ
Slide21Slide22
Virtual reality allows the user to be immersed into a virtual world, unlike regular screens in front of the user which do not allow for such an experience. VR can include 4 of the 5 senses, including vision, hearing, touch and possibly even smell. With this power, VR can
people
for a virtual world fairly
easily.
V
irtual reality tricks your brain into believing you are in a 3D world. The first way VR does this is with the stereoscopic display. This works by displaying two slightly different angles of the scene to each eye, simulating depth. This along with other ways to simulate depth like parallax (farther objects to you seem to move slower), shading and techniques create an almost life like experience.
How it works:
Slide23
Stereoscopic D
isplay
Slide24
Continued….
VR systems that include transmission of vibrations and other sensations to the user through a
game controller
or other devices are known as
haptic
systems. This tactile information is generally known as force feedback in medical, video gaming and military training applications.
Virtual
reality also refers to remote communication environments which provide a virtual presence of users with through
telepresence
and
telexistence
or the use of a
virtual artifact
(VA).
The
immersive environment can be similar to the real world in order to create a
lifelike experience
grounded in reality or sci-fi.
Augmented reality
systems may also be considered a form of VR that layers virtual information over a live camera feed into a headset, or through a
smartphone
or tablet device.
Slide25Slide26Slide27
Field of view is the extent of the visible world that can be seen at any given time. For example, humans have about a 180 degree FOV while looking straight ahead, and 270 degrees with eye movement.
The
human eye is very good at noticing vision imperfections, with tunnel vision being an example of such a phenomena. Even if a VR headset had a 180 degree FOV, you may still be able to tell a difference.
The
Vive and Rift
- 110 degree FOVs, Cardboard- 90, GearVR has 96
Daydream
may have as much as 120. This should, generally speaking, greatly affect the VR experience and could make or break a certain headset for people, not to mention any health issues that we will get into later
.
Not meeting an acceptable frame rate, FOV or latency can cause motion sickness.
Field of View
Slide28Slide29
Potential Benefits
Job Training- Military, Medical Field, Aviation, Construction, etc. etc.
Rehabilitation – Stroke Patients, Children, Disabled – Helps them overcome fears, helps with stress, depression too.
Business- Real Estate companies using VR to sell/modify homes
(Virtual Open Houses)
Slide30Slide31
More Benefits
Entertainment -
Red Bull Media
House (VR) virtual
reality
platform. It replicates some of the most exhilarating outdoor experiences for fans, including cliff diving, skiing, helicopter aerobatics and urban exploration.VR – Cinema- VR cinema is filmed on a static camera that can record in 360 degrees
Virtual and Travel Experiences- allowing
you to experience being there without really going there. VR travel apps can both help you experience a place—or a specific resort, city, museum, hotel or cruise ship—before you take the plunge.
Or you can
experience a place vicariously.
Education programs,
Storytelling, Museum Visits-
The Arlington Science Focus School in Arlington, VA is
using the Oculus Rift to take their students on virtual field trips
to places like the
Smithsonian Museum
Tour of the Solar System, Google Expeditions, Jurassic Age Virtual Reality
Slide32Slide33
Ted Talks – John Vechey
https
://
www.youtube.com/watch?v=IJf7BfpKTOY
Our future world with Virtual Reality
CofounderPluto VRJanuary 2015 – Present (2 years 11 months)Cofounder of Augmented and Virtual Reality start up Pluto VR.
Slide34
Potential Risks
Disengagement with the real world / VR replacing reality
People preferring VR to reality
Addiction to VR
Difficulty distinguishing between virtual and real, "false realities in VR"
Psychological Damage - Identity problems
Possible physical damage to human body – VR induced
n
ausea or motion sickness, tripping over wires, eye damage from screens.
Slide35
Social Implications
Psychological And Social
Implications:
The concerns voiced by doctors of Philosophy Michael Madary and Thomas Metzinger are very real. According to reports, their team believes that the immersive technology of virtual reality may have long-term effects on those who consume VR content.
Relaxation and Escapism, affects motivation in the real world.
Rob people of time on earth, create large dopamine boosts, people will become desensitized to normal pleasures
Slide36
Stanford Study
https://www.youtube.com/watch?v=1E_Ndt9kssg
Slide37
Database Design
Slide38
Questions?
Comments ?
Questions?
Concerns?
Input?
Slide39
Trivia
How does Virtual Reality trick your brain into believing you are in a 3D world? This process
works by displaying two slightly different angles of the scene to each eye, simulating
depth.
A) Field of View Display
B) Stereoscopic DisplayC) Haptic SystemsD) Telepresense
Slide40
What is one potential negative consequences of Virtual Reality?
A) Force Feedback
B) Rehabilitation
C) Escapism
D) Virtual Reality Platform
Slide41
Which of the following is not one of the types of Virtual Reality?
A) Non-Immersive
B) Oculus Rift
C) Augmented Reality
D)Fully Immersive
---