BelleClectic Jewels llc PowerPoint Presentation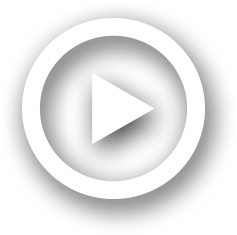 Description
.. Mercy College Web Strategy and Design. 710 & 711 Capstone Project . May 18, 2013. Team: Nicole Jones, Eleanor . Wai. & Sandra . Wisor. Mentor: Prof. Christina Hope. Business Plan. Financial Plan. ID: 730948
Embed code:
Download this presentation
DownloadNote - The PPT/PDF document "BelleClectic Jewels llc" is the property of its rightful owner. Permission is granted to download and print the materials on this web site for personal, non-commercial use only, and to display it on your personal computer provided you do not modify the materials and that you retain all copyright notices contained in the materials. By downloading content from our website, you accept the terms of this agreement.
Presentations text content in BelleClectic Jewels llc
Slide1
BelleClectic Jewels llc.
Mercy College Web Strategy and Design
710 & 711 Capstone Project
May 18, 2013
Team: Nicole Jones, Eleanor
Wai
& Sandra
Wisor
Mentor: Prof. Christina Hope
Slide2
Business PlanFinancial PlanMarketing PlanSite Walk Through
agenda
Slide3
Company start-up plan
Establish a online presence to sell jewelry.Find business partners to provide services to our customers.Market through social media and online resources.
Slide4
Online jewelry retailer14K gold ring settingsEclectic colored diamondsBezel settings in three different shapes
Supplies from local wholesalerOffer drop shipping from the wholesaler
Belleclectic JEwels
"Offering the best quality product minus the cost" – BelleclecticJewels.com
Slide5
Principal Products
Slide6
Future products & sales
Men's RingsChildren's RingsPlatinum RingsPink DiamondsYellow DiamondsChocolate Diamonds
Different shaped bases
Slide7
primary customers
40+ Stay at Home Mom
20+ Young Adults
60+ Mature Woman
30+ Working Woman
Slide8
Swot analysis – Belleclectic Jewels
Benefits
Challenges
Internal
Strengths
Online education for our customers
Online payment with
PayPal
Weakness
Startup
costs
Rise
of cost in gold and diamonds
External
Opportunities
Social media advertising
Internet and catalog
sales
Threats
Jewelry
chain
stores
Cannot offer credit
Slide9
Industry Competitors
Slide10
Business partners
Slide11
Budget and expenses
$55,000 business loanSoftware purchasesWeb hostingInventory and suppliesSecurity implementsInsurance
Slide12
Future expensesOffice space Marketing materials
Travel expenses Salaries
Slide13
Technology
HomepageCatalogMerchandisingSearch Checkout Shipping
PaymentCRMEmail PersonalizationSocial Media
Slide14
Key financial indicators
At least 1 ring sale per monthInventory turnover rate of the sale of rings
Slide15
Break even analysis
Slide16
Profit and loss
Slide17
Pricing strategy
PRODUCT PRICING GRID
METAL (14K Gold)
DIAMOND
(300$ wholesale for 12) for diamonds
BASE PRICE
LABOR
Shipping and Packaging
Total Cost Expense
Retail
Markups/
Mark Downs
Selling Price
White Gold Ring with Diamond
1=25
196.00
50.00
20
(95+196)x3=
291
(13x) Markup
$3783.00
Yellow Gold Ring with Diamond
1=25
162.00
50.00
20
95+162(3)=257
(15x) Markup
$3855.00
Duotone Yellow Gold Ring with Diamond
1=25
204.00
50.00
20
329.00+95.00=
424.00
(9x) Markup
$3816.00
White Gold Ring Base
196.00
20
196+20= 216
(8x) Markup
$1728
Yellow Gold Ring Base
162.00
20
162+20= 182
(10x) Markup
$1820
Duotone Gold Ring Base
204.00
20
204+20= 224
(8x) Markup
$1792
1.5ct Blue Diamond
25
20
20+25= 45
(30x)Markup
$1350 1.5ct White Diamond 25 2020+25= 45(30x) Markup$1350 1.5ct Grey 25 2020+25= 45(30x) Markup$1350 
Slide18
Sales Strategies
Supply with the most common size ringsPlace other ring size orders accordingly
Increase sales to cover fixed expenses
Slide19
Competitive comparison
Slide20
Competitive comparison
Slide21
exit strategy
Slide22
Sales literature
Slide23
Social media
Slide24
LOGO, Tag Line & MEET BELLE
Brings out the beauty within you!
Slide25
wireframe
Slide26
Color mockup
Slide27
Updated wireframe
Slide28
wireframe
Slide29
Color mockup
Slide30
Updated wireframe
Blog
Slide31
Company location & facilities
We are located on the web at www.belleclecticjewels.com
Slide32
Mobile mockup
Go to belleclecticjewels.com
Full access to all pages on our site!
Slide33
Conclusion
Belleclectic Jewels, LLC is a ecommerce platform designed to sell and market high quality jewelry at an affordable price to our targeted customers in different parts of the world.
For information about our products and business opportunities, you can contact us at info@belleclecticjewels.com
---