GNSS Absolute Antenna Calibration at the PowerPoint Presentation, PPT - DocSlides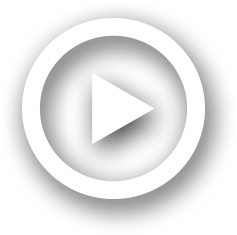 Description
National Geodetic Survey. Andria . Bilich. & Gerald . Mader. Geosciences Research Division. National Geodetic Survey. With contributions from. :. Steven . Breidenbach. , Hong Chen, . Kendall . Fancher. ID: 180876
Embed code:
Download this presentation
DownloadNote - The PPT/PDF document "GNSS Absolute Antenna Calibration at the" is the property of its rightful owner. Permission is granted to download and print the materials on this web site for personal, non-commercial use only, and to display it on your personal computer provided you do not modify the materials and that you retain all copyright notices contained in the materials. By downloading content from our website, you accept the terms of this agreement.
Presentations text content in GNSS Absolute Antenna Calibration at the
Slide1
GNSS Absolute Antenna Calibration at theNational Geodetic Survey
Andria
Bilich
& Gerald
Mader
Geosciences Research Division
National Geodetic Survey
With contributions from
:
Steven
Breidenbach
, Hong Chen,
Kendall
Fancher
, Charles
Geoghegan
,
David
Gietka
,
Heeyul
Han, Dennis
Lokken
,
Frank Marion, Jaya
Neti
,
Jarir
Saleh
Slide2
Outline
MotivationNGS methods and observation modelsExample resultsNGS Calibration Services
9/23/2010
ION GNSS 2010
2
Slide3
Where do I receive the signal?
Antenna reference point (ARP)
Antenna element
Nonphysical and inconstant point floating in space?
9/23/2010
3
ION GNSS 2010
Slide4
What is GNSS Antenna Calibration?
Create a "map" of antenna characteristicsMean point being positioned (PC0)Spatial variations (PCV)
9/23/2010
ION GNSS 2010
4
PC0
[ENU]
PCV(el)
PCV
(
az,el)
Slide5
What Is The Effect of PC0/PCV?
Antenna element introduces elevation- (and azimuth-) dependent advance/delay to the carrier phase observation = PC0 + PCVEffect on heights (with respect to elevation cutoff)Alias into troposphere estimate<= 10cm height errors on mixed-antenna baselinesMixed-antenna and longer baselines demand good antenna calibrationsPublished values are idealized (environment-free)
9/23/2010
5
ION GNSS 2010
Slide6
NGS Motivations and Goals
Serve high precision needs of U.S. surveying and geodesy communitiesSimultaneous multi-freq, multi-GNSS calibrations2-D (elevation, azimuth) phase center patternsFree calibration service w/ quick turn-aroundCalibration values publicly distributed via InternetCompatibility with IGS ANTEX values
9/23/2010
ION GNSS 2010
6
Slide7
NGS Calibration Facility and Methods
9/23/2010
ION GNSS 2010
7
Slide8
Calibration Setup
Single differencesShort baseline (5 m)Simplified multipath environmentCommon clock (heading receiver)Remaining factors = phase centers (ref, test), differential multipath, hardware bias
9/23/2010
8
ION GNSS 2010
Slide9
Time Difference of Single Differences
Closely spaced time pairs + robot motion = PC0/PCV at reference antenna removedslowly varying biases (differential MP, hardware bias) minimized
9/23/2010
9
ION GNSS 2010
Fixed reference antenna
Test antenna
Slide10
Why Robot?
Introduce angle changes for TDSD
Better spatial coverage
9/23/2010
10
ION GNSS 2010
Slide11
Modelled Factors
E
N
V
PC0 [ENU]
PCV (
az,el
)
A priori
position
Frame rotation(s) between robot and local frame
Rotation arm length
Phase windup (antenna motion)
9/23/2010
11
ION GNSS 2010
Slide12
NGS Calibration Results
9/23/2010
ION GNSS 2010
12
mm
Slide13
Trimble Zephyr Geodetic 2(TRM55971.00)
9/23/2010
ION GNSS 2010
13
(mm)
North
EastUp IGS1.07-0.1967.17302126611.38-0.4569.84302127160.92-0.4769.84
Slide14
TRM55971.00phase center pattern
9/23/2010
ION GNSS 2010
14
mm
mm
Slide15
Deviation from IGS type mean
9/23/2010
ION GNSS 2010
15
mm
Slide16
Ashtech
Geodetic III 'Whopper'(ASH700718B)
9/23/2010
ION GNSS 2010
16
(mm)
North
East
Up
IGS
-1.67
-0.47
69.48
11885
-1.22
0.22
69.13
11869
-1.40
0.23
69.17
Slide17
ASH700718Bphase center pattern
9/23/2010
ION GNSS 2010
17
mm
mm
Slide18
Deviation from IGS type mean
9/23/2010
ION GNSS 2010
18
mm
mm
mm
Slide19
NGS Calibration Services
9/23/2010
ION GNSS 2010
19
Slide20
PC0/PCV Distribution
Freely availableDistribution via website: http://www.ngs.noaa.gov/ANTCAL
Data formats for different software:NGS format (relative and absolute)ANTEX (absolute)
9/23/2010
ION GNSS 2010
20
Slide21
NGS Calibration Services
Formal policy documentCalibration process and stagesEligibility for calibrationRights and responsibilitiesRequest calibration via web formTracking system with automated customer notification emails
9/23/2010
ION GNSS 2010
21
Slide22
Conclusions and Outlook
Good agreement with IGS type meansPending approval from International GNSS Service (IGS)Soon to be "open for business"For more informationhttp://www.ngs.noaa.gov/ANTCALEmail andria.bilich@noaa.gov or NGS.AbsAntCal@noaa.gov
9/23/2010
ION GNSS 2010
22
---