Guidebook of Leisure Activities PowerPoint Presentation, PPT - DocSlides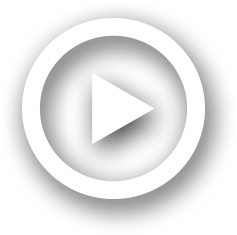 Description
Guidebook of Leisure Activities. Negoreloe. School. №. 1. Energetic 2014. . We try to answer the questions. :. What do you do in your free time if there is no place to go?( imagine this situation . ID: 475370
Embed code:
Download this presentation
DownloadNote - The PPT/PDF document "Guidebook of Leisure Activities" is the property of its rightful owner. Permission is granted to download and print the materials on this web site for personal, non-commercial use only, and to display it on your personal computer provided you do not modify the materials and that you retain all copyright notices contained in the materials. By downloading content from our website, you accept the terms of this agreement.
Presentations text content in Guidebook of Leisure Activities
Slide1
Guidebook of Leisure Activities
Guidebook of Leisure Activities
Negoreloe
School
№
1
Energetic 2014
Slide2
We try to answer the questions:
What do you do in your free time if there is no place to go?( imagine this situation
if it is unreal
)
What are the most popular leisure activities with your friends?( ask your friends, please)
List leisure activities that make your city\ country special ( if possible).
How do you spend your weekends? Do you agree with a saying?
« Weekends are a bit like rainbows; they look good from a distance, but disappear when you get close to them».
Slide3
We all look forward to the weekend, whether to spend time with family or see friends. But one thing `s for sure, weekends never seem to last long enough!
Pupils from
Cluj
(Romania)`
ve
mentioned that today's teenagers seem to have more time and less responsibility and supervision than the last generation's. It's quite common to see teens "hanging out" at shopping centers, fast food restaurants or where ever they can get together to socialize. Usually, they just have fun and enjoy themselves, but sometimes problems occur.  
Slide4
But what to do If there is no place to go ?Here are the decisions
1. Play video games, get on
facebook
2. Go to sleep
3. Watch
televsion
4. Go outside, go walking, h
ang out with friends
5. Play basketball, g
o biking
Play with
Legos
Slide5
The most popular leisure activities are: Seattle Jump on trampolines , play MTG ( Magic The Gathering ) ,play video games, listen to music , go to stores and malls, go to football field, go skiing, go to Starbucks
Slide6
Constanta
do sportsgo to the Mall or to the cinemawatch films at home and sometimes read books
Slide7
Knoxville
Walk aroundGo to the mallGo to Gatlinburg, TN (Smokey Mountains)Go to Market Square (shopping & art area)Talk with friendsText
Slide8
Energetic
Doing sportsWatching TV or going to the cinema, reading, doing crafts
Slide9
Playing musical instruments, singing and dancing,going for picnics with families and friends.
Slide10Slide11
But there are so many beautiful and interesting places to visit! Thank you dear friends for showing them.
The parks of Moscow. We liked them very much. You are lucky to have them around.«Patriarchal park» and Poklonnaya Hill
Slide12
Sokolniki Park
panda-park
Slide13
Great Smoky Mountains National Park in Knoxville
Nashville, TN
Dollywood Gatlinburg, TNMemphis, TN andAtlanta, Georgia near Knoxville
Slide14
Amusement parks and places in Constanta
Dolphinarium and PlanetariumAqua Magic, Holiday Village in MamaiaTomis HarbourBeaches in Mamaia Resort, on the Black Sea CoastMicro-reservation (zoo)
Slide15
Seattle
Seattle Space Needle Ferris wheelSeattle AquariumWoodland Park ZooGreat Wolf LodgeMuseums Pike Place Market
Slide16
Cluj
the Rozelor Parkthe Unirii Squarethe Botanical  garden
Slide17
We visit parks and gardens next to our town.War museum and park with old oaks in Stankovo village
Slide18
Sport is great!
Professional Sports Teams in Seattle are:Seahawks (they won the Super Bowl!) American football Sounders: a pro soccer teamMariners: A professional baseball teamRainmakers: A professional ultimate team
Slide19
The new Cluj Arena Stadium is the largest in Cluj-Napoca (capacity 30,201), and is ranked as an UEFA Elite stadium.
Slide20
Sport in Constanta
In our city, teenagers like sports and they take part in a lot of competitions, such as: athletics, basketball, football and handball.
Slide21
We also like doing sport!
There are different sport competitions in our school. Every second Saturday of a month Health Day is at school.
Slide22
Oh shopping!
spending money on:CandyClothes Earrings FoodShoe MagazinesMTG cards ( Magic The Gathering )Music
Slide23
Polus Center Cluj
It was the first shopping mall in Cluj-Napoca. Among the finds was the tomb of a Gepid princess and a 3300-year-old tomb of a pair of lovers. Iulius Mall
Slide24
"Weekends are a bit like rainbows, they look good from a distance, but disappear when you get close to them."
they are good until we are in them!
weekends are too short, like the image of a rainbow in the sky!
they don't last like rainbows don't last…
Slide25
Thank you very much!!!
---