Resolving Conflicts and Preventing Violence PowerPoint Presentation, PPT - DocSlides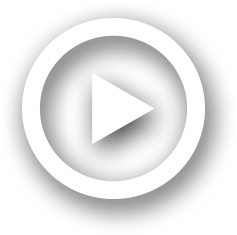 Description
6. th. Grade Health. Bell Ringer. Journal:. Define "Gang".. Explain why (you think) someone would join a gang.. Vocabulary. Conflict. - A disagreement between people with opposing viewpoints, interest, or needs.. ID: 653087
Direct Link:
Embed code:
Download this presentation
DownloadNote - The PPT/PDF document "Resolving Conflicts and Preventing Viole..." is the property of its rightful owner. Permission is granted to download and print the materials on this web site for personal, non-commercial use only, and to display it on your personal computer provided you do not modify the materials and that you retain all copyright notices contained in the materials. By downloading content from our website, you accept the terms of this agreement.
Presentations text content in Resolving Conflicts and Preventing Violence
Slide1
Resolving Conflicts and Preventing Violence
6
th
Grade Health
Slide2
Bell Ringer
Journal:
Define "Gang".
Explain why (you think) someone would join a gang.
Slide3
Vocabulary
Conflict
- A disagreement between people with opposing viewpoints, interest, or needs.
Prejudice
- A negative and unjustly formed opinion.
Abuse-
The physical, emotional, or mental mistreatment of another person.
Assault
- AN attack on another person in order to hurt him or her.
Slide4
Vocabulary
Homicide
- A violent crime that results in the death of another person.
Bullying
- A type of violence in which one person uses threats, taunts, or violence to intimidate another again and again.
Gang
- A group of young people who come together to take part in a illegal activities.
Slide5
Concept Mapping Activity
Factors that contribute to violence
CHOOSE 3 FROM BELOW:
Engaging in risky behaviors
Having parents who are violent
Committing crimes when they were younger
Seeing violence as an acceptable way to behave
Slide6
Ways to Stay Clear of Criminal Gangs
2. Don't join gangs or hang out with gang members.
3. Don't wear gang-related clothing.
Slide7
Ways to Stop Violence in Schools
2. Dress Codes
3. Security Systems, Security Cameras, and Security Guards
Slide8
Ways to Stop Violence in Communities
(CHOOSE 4 FROM BELOW)
Lighted parks
Neighborhood Watch
Police officer foot patrols
Bicycle patrols
Horseback patrols
Slide9
Art Connection
Pretend you are an advertising executive working with a team on an ad campaign to encourage students in grades 4-6 to prevent violence. The campaign needs a positive icon that will appeal to students in this age group. The icon should be fairly simple in design and easy to remember and recognize.
Slide10
Violence: Spelling it Out
As a way to remember some important ideas about violence, write a sentence beginning with one of the letters in the word VIOLENCE that tells something important.
Slide11
Video
Bullying: Gaining Insight
SAFARI Montage
36 min
Slide12
TABLE OF CONTENTS:
1.Table of Contents
2.Nutrition Journal/Vegetable Vocabulary
3. Nutrition Notes
4.Safari Montage Quiz/Word Search
5. Gang Journal
6. Gang and Violence Vocabulary/Concept Mapping
7. Art Connection
Slide13
---