Science Fiction http://www.wallpaperbase.com/3d-sciencefiction.shtml PowerPoint Presentation, PPT - DocSlides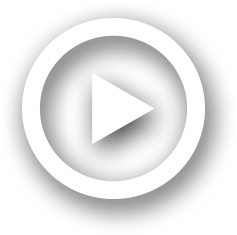 Description
What is Science Fiction?. Generally, it is defined as "stories that tell about the future by blending scientific data and theory with the author's creative imagination," (. The Language of Literature . ID: 696869
Direct Link:
Embed code:
Download this presentation
DownloadNote - The PPT/PDF document "Science Fiction http://www.wallpaperbase..." is the property of its rightful owner. Permission is granted to download and print the materials on this web site for personal, non-commercial use only, and to display it on your personal computer provided you do not modify the materials and that you retain all copyright notices contained in the materials. By downloading content from our website, you accept the terms of this agreement.
Presentations text content in Science Fiction http://www.wallpaperbase.com/3d-sciencefiction.shtml
Slide1
Science Fiction
http://www.wallpaperbase.com/3d-sciencefiction.shtml
Slide2
What is Science Fiction?
Generally, it is defined as "stories that tell about the future by blending scientific data and theory with the author's creative imagination," (The Language of Literature
27).
http://www.collider.com/dvd/reviews/article.asp/aid/11908/tcid/3
This genre is very broad—it includes many very different stories.
Slide3
Key Elements
Set in the future
Theoretically plausible
plots
Often predict future technological developments, and even inspire them!
Presents some kind of prediction or warning
about the futureThis is usually considered the theme.
Slide4
Other Common Elements
Space travel
/ exploration
Aliens
Monsters
often the product of radiation, like Godzilla
Futuristic technologyWeapons, computers, and especially
ROBOTS!The word "robot" was coined by a SciFi writer
http://fantasy-ink.blogspot.com/2009/08/science-fiction-classics-illustrated.html
Slide5
That sounds a lot like Fantasy!
Yes and no:
Both involve a lot of imagination!
But,
no magical or impossible elements are used in SF
Fantasy plots can include magic, dragons, unicorns, etc.
http://www.draconika.com/types.php
Fantasy might be considered an escape from reality, with
no predictions or warnings
, while SF is meant to be a reminder of what is happening in the world today.
Slide6
"Science fiction is a depiction of
the real.
Fantasy is a depiction of the unreal
."
~R. Bradbury
SF plots can be explained through science
The science used usually doesn't currently exist. Instead,
authors
predict
that it could exist
at some point in the future.
SF authors are known for often being RIGHT!
http://www.campusaccess.com/education/graduate-schools.html
Slide7
***SF is rarely written just for fun***
There is usually an underlying theme, or 'moral,' that acts as a warning to the reader.SF writers take things that already exist
and imagine what could happen in the future if we stay on the same path. Hint: It's not usually good.
http://www.toxel.com/inspiration/2009/02/09/humans-are-among-us-sci-fi-ad-campaign/
In this way, SF works as a
very
effective
social commentary
The author is trying to tell us how the way we live is going wrong
Slide8
"
Science ran too far ahead of us too quickly, and the people got lost in a mechanical wilderness," ~R. Bradbury (
The Language of Literature
68-69).
Slide9
Some famous SF authors
George Orwell1984, Animal Farm
Jules Verne
20,000 Leagues Under the Sea,
Around the World in 80 Days,
Journey to the Center of the EarthH.G.WellsThe War of the Worlds
Ray BradburyFahrenheit 451"The Pedestrian"Isaac AsimovArthur C. Clarke
Jules Verne
Wikipedia.org
---