Historical thinking concepts PowerPoint Presentation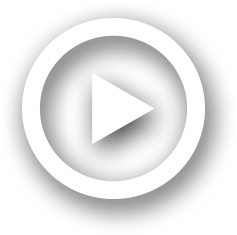 Description
History?. WHAT?. WHY?. HOW?. How do we decide what and whose stories to tell?. Historical Significance. Events of History Timeline. Activity #1. Results in a . Change. Reveals. something about the past or the future. ID: 498220
Embed code:
Download this presentation
DownloadNote - The PPT/PDF document "Historical thinking concepts" is the property of its rightful owner. Permission is granted to download and print the materials on this web site for personal, non-commercial use only, and to display it on your personal computer provided you do not modify the materials and that you retain all copyright notices contained in the materials. By downloading content from our website, you accept the terms of this agreement.
Presentations text content in Historical thinking concepts
Slide1
Historical thinking concepts
Slide2
History?
WHAT?
WHY?
HOW?
Slide3
How do we decide what and whose stories to tell?
Historical Significance
Slide4
Events of History Timeline
Activity #1
Slide5
Results in a ChangeReveals something about the past or the futureConstruct- They are meaningful stories that need to be toldVaries from time to time and place to place- history is not fixed it is based on perspectives. (worldview)
Historical Significance
Slide6
How do we Know what we know?
Primary Source Evidence
Slide7
Chart Your History
Activity #2
Slide8
Interpretation based on Influences from Primary sourcesAsk Good questions- read between the linesWorldview of the sourceLook at the historical settingBack it up- never stand alone.
Primary Source Evidence
Slide9
http://www.learner.org/courses/amerhistory/interactives/
Examine Artifacts
Slide10
Does change always mean progress?
Continuity and Change
Slide11
Guess the country???????????????
Activity (BLM: 3.1)
Slide12
Continuity or Change?
Slide13
Continuity or Change?
Slide14
Continuity and change are interwovenChange is a process with moments of turning points.Progress and decline are how change happens over time.Change happens in periods over time.
Continuity and Change
Slide15
Elementary school Middle school High school
Timeline of continuityand change
Change or continuity?
Slide16
What do historical injustices and sacrifices mean for us today?
Ethical Dimensions of History
Slide17
How can history help us live in the present?
Slide18
Heroes and VillainsDo you care about certain characters?Did it inspire you to do something/ make you aware of something/ feel empathy for something or someone?
When is a textbook like a movie?
Slide19
What are the heroes, villains or victims? How do you know?What message is the author sendingHow do you know?
Ethical Judgment
Slide20
Recognize the implicit and explicit ethical stances in media sources.Take into account the historical contextCautious about imposing modern day ethics on past events.History should inform us to remember and respond to eventsMake informed ethical judgments.
Ethical dimensions of History
Slide21
M
emorials
Slide22
Choose a memorial based on the time period of your class:- Modern History 1500- Present Age (Grade 11)- Ancient History- 3500 BCE- 1000 (Grade 10)
Assess a memorial
Slide23
What are the causes that are hidden from view?
Cause and Consequence
Slide24
Change is driven by multiple causes- long term and short term causes.Events that causes significant historyHistorical actors and economic conditionsUnintended consequencesEvents of history was not inevitable.
Cause and Consequence
Slide25Slide26
This involved the racial attitudes and motivations of the white workers who rampaged. Did the workers cause the riot? In some sense they did. But the causes must be set in the larger context of employers paying Chinese workers a fraction of the regular wage rate and the desperate situation of Chinese Canadian workers after the completion of the Canadian Pacific Railroad.
Vancouver anti-Chinese riot of 1887
Slide27Slide28Slide29Slide30
---