Organics Management in Vermont PowerPoint Presentation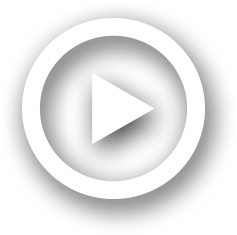 Description
A state-wide overview of legislation, regulation, and current practices. Why Organics Matter in VT. Jamieson, SWANA 2016. Act 148: Universal Recycling Law. Jamieson, SWANA 2016. Food Scrap Generators Phase-In. ID: 635605
Embed code:
Download this presentation
DownloadNote - The PPT/PDF document "Organics Management in Vermont" is the property of its rightful owner. Permission is granted to download and print the materials on this web site for personal, non-commercial use only, and to display it on your personal computer provided you do not modify the materials and that you retain all copyright notices contained in the materials. By downloading content from our website, you accept the terms of this agreement.
Presentations text content in Organics Management in Vermont
Slide1
Organics Management in Vermont
A state-wide overview of legislation, regulation, and current practices
Slide2
Why Organics Matter in VT
Jamieson, SWANA 2016
Slide3
Act 148: Universal Recycling Law
Jamieson, SWANA 2016
Slide4
Food Scrap Generators Phase-In
Jamieson, SWANA 2016
Lawn and Leaf/ Other organics already banned
Slide5
Food
Recovery Hierarchy
Jamieson, SWANA 2016
Slide6
Food Recovery Hierarchy
Jamieson, SWANA 2016
Slide7
Food Recovery Hierarchy
Jamieson, SWANA 2016
Slide8
Certified Organics Facilities
Slide9
Service Reality
Slide10
The Good News
Jamieson, SWANA 2016
Slide11
Issues
20 Mile
Rule
20 mile rule for food scraps ONLY works if infrastructure exists and applies only to permitted
SW facilities
Animal Feed "Loophole"
Composters switching to animal operations as a regulatory loophole, which precludes permitting & sidesteps the 20 mile rule
Consistency of collection/available services
What each composter will take, and how, may be different -- recreates the recycling problem 148 was supposed to solve
Animal feed –
requires separation of meat, utensils, plastics
Bio-Plastics
Growing usage, but not eligible for "organic certification"
Slide12
Issues
Infrastructure/ Capacity
Current processing capacity falls short by several thousand tons – more infrastructure needed to meet demand
Anaerobic Digestion
AD could close the capacity gap, but investment & infrastructure are lacking
Contamination
Major source of expense for
composters
Carbon Sourcing
Paying
for carbon
amendments limits
margins and increases
costs
Costs
Haulers, among others, are concerned about unfunded mandates & new costs
Slide13
Funding Gap
Barbagallo
, SWANA 2016
Slide14
Capacity Gap
Barbagallo
, SWANA 2016
Compare to an estimated 60,000 annual tons of FS 60,000 > 6,186
Slide15
Takeaways
Intentions are good
Divert and recover materials according to highest and best use
Initial results good
Drop in MSW generation
Modest increase in diversion
Increase in food donation/source reduction
Issues of capacity/funding need to be addressed
Slide16
Questions?
Slide17
---