Comedy PowerPoint Presentation, PPT - DocSlides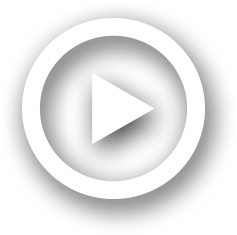 Description
Definition of Comedy. Comedy . is a genre of film that features light hearted stories designed to entertain and amuse an audience with . humour. .. Comedy . is one of the oldest genres in film. In fact some of the first silent movies were comedies.. ID: 547285
Embed code:
Download this presentation
DownloadNote - The PPT/PDF document "Comedy" is the property of its rightful owner. Permission is granted to download and print the materials on this web site for personal, non-commercial use only, and to display it on your personal computer provided you do not modify the materials and that you retain all copyright notices contained in the materials. By downloading content from our website, you accept the terms of this agreement.
Presentations text content in Comedy
Slide1
Comedy
Slide2
Definition of Comedy
Comedy
is a genre of film that features light hearted stories designed to entertain and amuse an audience with
humour
.
Comedy
is one of the oldest genres in film. In fact some of the first silent movies were comedies.
Comedy films
traditionally have a happy ending unless it is a black comedy which indicates that there is a tragedy tied into the ending.
Slide3
Types of comedy films
Slapstick This form of comedy relies on physical or visual gags that do not necessarily rely on sound to create humour. The Three Stooges are an excellent example of slapstick .
Slide4
Types of comedy films
A Fish out of Water comedy involves a character in a new environment or situation which results in humour.Situations like:Swapping gender roles: Tootsie (1984), Mrs. Doubtfire (1993) Swapping age roles: Big (1988) or Thirteen going on 30 (2004)Rural meets City : Crocodile Dundee (1986)
Slide5
Types of Comedy films
Parody
is a comedy that satirizes other film genres or classic films.
These films use
sarcasm, stereotyping,
and mockery
of scenes from other
films. The humour also involves the
obviousness of meaning in a character's
actions.
Slide6
Types of comedy films
Parody Mel Brooks movies like Blazing Saddles and Young Frankenstein mocked the western epic genre and the horror/thriller genre.
Slide7
Types of C0medy films
Airplane! (1980) Is a parody of the popular disaster films of the 1970's. This led to the Scary Movie franchise series which is an excellent example of parody that often encourages the audience to play along and identify the source .
Slide8
Types of comedy films
The Anarchic Comedy This is a stream of consciousness film that lampoons or makes fun of authority. or the Marx Brothers film Duck Soup (1933) as well as National Lampoon's Animal House (1978) are all examples of this genre .
Slide9
Types of comedy
The Anarchic Comedy
Monty Python movies like Life of Brian (1979), and Monty Python and the Holy Grail (1976) are also examples of this type of film.
Slide10
Types of Comedy films
Black Comedy Black comedy uses humour and satire to deal with taboo subjects like death by murder or suicide, sexual relations, or war .Films like M*A*S*H*, Heathers, or Burn after Reading are examples of this type of comedy.
Slide11
Sub-genres of comedy films
There are many sub-genres of comedy films since humour is a popular vehicle for hooking an audience into a story.The Romantic Comedy is where we see a romantic relationship developing usually in the they meet, they fall in love and then they lose touch with each other, then they find each other again. Films like The Princess Bride, Begin Again or The F Word are examples.
Slide12
Comedy Sub-genres
Action Comedy The action comedy sub-genre became popular in the 1980's when comedians joined action stars in fast-paced stories that featured one-liners and physical comedy stunts. These buddy films started with Eddie Murphy who starred in 48 hrs and Beverly Hills Cop. Recently the television show 21 Jump Street was made into an action comedy.
Slide13
Comedy sub-genres
Action Comedy This sub-genre is also popular in the martial arts action films. Jackie Chan has made several of these types of movies both in America and in Hong Kong. Films like The Incredibles , Kick Ass and Hancock are also a part of this sub-genre.
Slide14
Comedy Sub-genres
Comedy horror makes up another sub-genre of comedy films. These films use
humour
to embellish the dark themes of horror. They can be broken down into the following sub categories:
Parody/satire: one-liners and clichés pay homage or mock previous thrillers. Examples include: Young Frankenstein, An American Werewolf in London and Scream.
Splatstick
: combines slapstick comedy with the all the splattering gore and violence of horror. Examples of this type would be Evil Dead and Ghostbusters.
Slide15
Comedy Sub-genre
Fantasy Comedy This sub-genre combines magic, mythology or the supernatural with quips, one-liners, satire or parody and physical comedy. The hero or heroine is sometimes awkward and often funny. Examples of this sub-genre include, Night at the Museum, Shrek and Being John Malkovich.
Slide16
Comedy sub-genre
Science Fiction ComedyWhen you take a high tech space story and inject a lot of humour you have a sci-fi comedy. Galaxy Quest pokes fun at all of the sci-fi television shows that became films. The Men in Black films spoof all of the extra-terrestrial films. The list of these types of films include: Spaceballs, Back to the Future, Bill and Ted's Excellent Adventure and World's End.
Slide17
Comedy sub-genre
MILITARY COMEDY Finally we have military comedy where the very serious military meets either one or a group of misplaced persons and hilarity ensues. Humour is often used as a coping mechanism in the military so often these films depict situations in peace time or away from the field of operations.
Slide18
Comedy sub-genre
Military Comedy Films like Good Morning Vietnam used humour to illustrate the experiences soldiers serving in Vietnam. M*A*S*H* did the same for the war in Korea. Forrest Gump also looks at the serving in the military as part of a character's development. Tropic Thunder is an example of a film that parodies not the experiences of the servicemen and women but the military action films of the 1980's like Rambo.
---