21 st century economics PowerPoint Presentation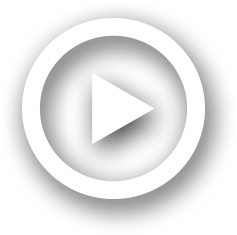 Description
Paul Ormerod. www.paulormerod.com. Overview. The core model of economics remains the rational agent operating autonomously with fixed preferences, gathering information and making choices based on the attributes of the alternatives. ID: 727060
Embed code:
Download this presentation
DownloadNote - The PPT/PDF document "21 st century economics" is the property of its rightful owner. Permission is granted to download and print the materials on this web site for personal, non-commercial use only, and to display it on your personal computer provided you do not modify the materials and that you retain all copyright notices contained in the materials. By downloading content from our website, you accept the terms of this agreement.
Presentations text content in 21 st century economics
Slide1
21st century economics
Paul Ormerod
www.paulormerod.com
Slide2
Overview
The core model of economics remains the rational agent operating autonomously with fixed preferences, gathering information and making choices based on the attributes of the alternatives
This is also the intellectual foundation of a great deal of social and economic policy
How much of it is still relevant to the 21
st
century?
The core model will be one in which the attributes are of much less consequence in making choices
Slide3Slide4Slide5Slide6Slide7Slide8
Theoretical considerations: the background
Consumers now face a stupendous proliferation of choice – over 10 billion – billion! – choices are available in New York City alone
Many of these products are complex, hard to evaluate
We are
far
more aware than ever before of the behaviour/opinions/choices of others
In 1900, most of the world's population lived in villages. Now, over half live in cities
The internet is transforming the world like the printing press did in the 15
th
century
The preferences of agents are
not
fixed, they evolve in many ways. Specifically, they can be altered
directly
by the behaviour of other agents
Slide9
Keynes QJE 1937
'We have, as a rule, only the vaguest idea of any but the most direct consequences of our acts'
'How do we manage in such circumstances to behave in a manner which saves our faces as rational economic men?'
1. 'we assume the present is a much more serviceable guide to the future than a candid examination of past experience would show it to have been hitherto'
2. 'we assume that the existing state of opinion is based on a correct summing up of future prospects, so we can accept it as such unless something new and relevant comes into the picture'
3. 'We endeavour to fall back on the judgement of the rest of the world...
The psychology of a society of individuals each of whom is endeavouring to copy the
others leads to what may be called a conventional judgement
Slide10
How big is the fiscal multiplier?
No consensus despite decades of econometric research
Laury
, Lewis, Ormerod (1978) for the UK range is 0.5 to 1.2
Ramey (J
Ec
Lit 2011) range for the US is 0.8 to 1.5
True range may be much wider (e.g.
Barro
and
Redlick
QJE 2011)
Because of sentiment - copying
Slide11
A heuristic classifier of 'rationality'
Adapted from Bentley, O'Brien
Ormerod
(2011) Mind and Society
Independent
Attributes hard to distinguish
Copying
Attributes easy to distinguish
Slide12
Tastes and preferences are
not
fixed in many contexts
Thomas Schelling (2005): 'binary choice with externalities'
Agents either buy a brand or they don't
Agents are optimistic or pessimistic
Agents are solvent/not solvent
Your
decision might change directly the decisions of those who might be influenced by you, and vice versa :
'externalities'
Slide13
Binary choice with externality
Much of the agent based/network literature which focuses on the spread of ideas/behaviour, essentially involves 'binary choice with externalities' (Schelling 1973, Watts 2002)
Heterogeneous agents are connected on a network and can be in one of two states of the world
Agents switch depending upon their individual threshold (propensity to switch) and the states of the world of their neighbours
With this model, the process of 'adoption' of new norms or shared conceptions is essentially one of copying (imitation
)
A much more general version; Bentley, Ormerod, Batty, '
Evolving social influence in large populations',
Behavioral Ecology and Sociobiology
, 2011S
Slide14Slide15
The music download experiment: an example of copying
Salganik
,
Dodds
, Watts,
'Experimental study of inequality and unpredictability in an artificial cultural market',
Science,
2006
Students downloaded
previously unknown songs either with or without knowledge
of previous participants'
choices
This information was both ranked and unranked
Students also gave the songs a rating
Slide16Slide17Slide18Slide19
Social and economic outcomes are typically non-Gaussian
-
downloads on YouTube
- film producers' earnings
- the number of sexual partners people have
- the size of price changes in financial assets
- crowds at soccer matches
- firm sizes
- the size and length of economic recessions
- unemployment rates by county in America and the UK
- deaths in wars
- the number of churches per county in William the Conqueror's
Domesday
Book
survey of England in the late 11
th
century
Slide20
Two key empirical features
Non-Gaussian distribution at a point in time
Turnover in rankings within the distribution over time
The core model of behaviour must have these characteristics
As with the core rational agent model of economics, we can modify it as appropriate to the context
Economists need to be taught network theory!
Paul Ormerod
Positive Linking
, Faber and Faber
---