Launching Writing Workshop PowerPoint Presentation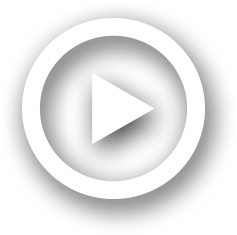 Description
Grades 1 - 5. august 27, 2014. Julie Johnson, Instructional Specialist. Monroe 1 BOCES. Johnsonj.blog.monroe.edu. Julie_johnson@boces.monroe.edu. Honeoye Falls Lima. Central School District. Every interaction . ID: 258246
Embed code:
Download this presentation
DownloadNote - The PPT/PDF document "Launching Writing Workshop" is the property of its rightful owner. Permission is granted to download and print the materials on this web site for personal, non-commercial use only, and to display it on your personal computer provided you do not modify the materials and that you retain all copyright notices contained in the materials. By downloading content from our website, you accept the terms of this agreement.
Presentations text content in Launching Writing Workshop
Slide1
Launching Writing WorkshopGrades 1 - 5august 27, 2014
Julie Johnson, Instructional SpecialistMonroe 1 BOCESJohnsonj.blog.monroe.eduJulie_johnson@boces.monroe.edu
Honeoye Falls Lima
Central School District
Slide2
Every interaction movesthe needle one way or the other
Slide3Slide4
For Those of You Who Couldn't Attend…
Find 2 or more partners who did attendPartners – teach your colleagues about:Lucy Calkins philosophyThe lesson formatYou have 6 minutes
Slide5
Housekeeping Items
Writing Territories
Important
ideas, concepts, or themes with which a writer is most comfortable
.
Reflection Notes and Questions
Slide6Slide7
Methods to Train Students
Slide8
Protocol in Action - Fishbowl
Slide9
Purpose for Suggested Lesson Sequence
Slide10
Things to think about
Slide11
Immersion in texts
11
Slide12
Establishing Community
Empty out the contents of your bag in the middle of your tableWrite a story – independently - that includes all of the itemsUse green handout ReflectBackside of green handout
Slide13
Establishing Community
Now, craft a story with your groupOne person records story on chart paper ReflectHow did the activity change when you performed as a group?What does this mean for our classroom?
Slide14
Norms
What is the difference between rules and norms?
Use
Think-Pair-Share
(Turn
and Talk)
Slide15
Establishing norms
Slide16
What are writer's norms?
We learn to write better from other authors
We learn information from other authors
Writing is thinking
Writing is reading
We can expand our writing by reading other writers' work
Every person is an author
We write the whole time
Think
of a topic and do your best
Writers
start with something to say and then do everything they can to put meaning on the paper
Writers look at what's on the page and compare that with intended meaning
Writers use tools to help them with writing
We
can write to teach people about what
we
know
We can use specific feedback to get better at writing
Writers use
all
we
know about writing each and every day
We make
work the best it can be before sending it out into the world
We
publish their work
When we
are done
we
have just
begun
Slide17Slide18
Importance of Listening
Slide19
Importance of Listening
Fundamental belief - if we don't engage in dialogue, we devalue the other persondeposits vs. dialoguehumility faithreflection
Slide20
KindSpecifichelpful
Slide21
Activity For Feedback
Draw 10 straight lines
same size
evenly spaced
n
o intersections
Draw 6 beautiful curves
same size
evenly spaced
no intersections
Draw 6 diagonal lines
same size
evenly spaced
no intersections
Draw a circle so the top touches the top line and the bottom touches the bottom line
Slide22
Watermelon Topics and Seed Stories
Slide23
What Makes a Small Moment a Small Moment?
Slide24
Questions
Slide25Slide26Slide27Slide28Slide29Slide30
---