Electronics Engineering What's electronics? PowerPoint Presentation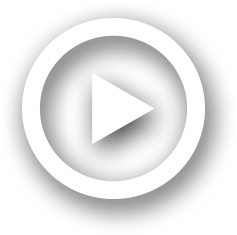 Description
Electron is just a particle that can't be defined, but it has charge & tendency to flow. This nature of electron has made a separate section of study called electronics engineering .. Electronics is about study, designing & implementation of different components/circuits for various human .... ID: 745676
Embed code:
Download this presentation
DownloadNote - The PPT/PDF document "Electronics Engineering What's electroni..." is the property of its rightful owner. Permission is granted to download and print the materials on this web site for personal, non-commercial use only, and to display it on your personal computer provided you do not modify the materials and that you retain all copyright notices contained in the materials. By downloading content from our website, you accept the terms of this agreement.
Presentations text content in Electronics Engineering What's electronics?
Slide1
Electronics Engineering
Slide2
What's electronics?
Electron is just a particle that can't be defined, but it has charge & tendency to flow. This nature of electron has made a separate section of study called electronics engineering .
Slide3
Electronics is about study, designing & implementation of different components/circuits for various human necessities.
What's electronics?
Slide4
What's the difference between electronics & electrical?
Semi-conductor materials/things/components differentiate electronics from electrical. Whatever the appliances a human(he/she) use each & every day, they may have fundamental dependency on electrical (A.C 230-250V, 50-60HZ), but the processing is made with the help of semiconductor components and this makes it as an electronic product.
Slide5
Electronics
Say, a Cell phone. A cell phone & its charger are electronic products. A domestic motor is completely electrical as it completely involves winding (conduction/induction & A.C supply).
Slide6
Classification
Based on the conductive properties of various elements, they are classified as conductors, semi-conductors & insulators. A combination of elements with certain characteristics, be it a conductor or semi or insulator, various electronic components are designed, termed, standardized & used.
Slide7
How electronics is analogous to a living being?
An Electronic product/appliance is a body in which blood called current flows through veins (Wires/Bus)
Body - Product/ApplianceBlood Current
Veins Wires/Paths/Tracks/Bus
Slide8
Hierarchy
Slide9
Purpose of Electronics Engineering
The very purpose of electronics engineering is to make zillions & zillions of electrons flow through various circuits as needed for certain things being used or about to be used by humans.
---