MONITORING PERACETIC ACID PowerPoint Presentation, PPT - DocSlides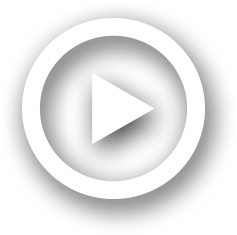 Description
Presentation to. National Chicken Council. November 7, 2018. Presented by. Interscan Corporation . Peracetic Acid. aka Peroxyacetic Acid. aka . Ethaneperoxoic. Acid. aka . . PAA. History. ID: 728343
Embed code:
Download this presentation
DownloadNote - The PPT/PDF document "MONITORING PERACETIC ACID" is the property of its rightful owner. Permission is granted to download and print the materials on this web site for personal, non-commercial use only, and to display it on your personal computer provided you do not modify the materials and that you retain all copyright notices contained in the materials. By downloading content from our website, you accept the terms of this agreement.
Presentations text content in MONITORING PERACETIC ACID
Slide1
MONITORING PERACETIC ACID
Slide2
Presentation to
National Chicken Council
November 7, 2018
Slide3
Presented by
Interscan Corporation
Slide4
Peracetic Acid
aka Peroxyacetic Acid
aka
Ethaneperoxoic
Acid
aka
PAA
Slide5
History
Slide6
PAA first registered in the U.S. as a pesticide for use as a disinfectant, sanitizer, and sterilant in 1985.
FDA approved for direct contact with food, food processing equipment and utensils, and other food contact surfaces (
21 C.F.R. § 178.1010,
April 1, 2011
Slide7
Occupational
Health
Considerations
Slide8
OSHA—No PEL, but other standards do exist. Thus, agency has issued Rapid Response letters and citations under the General Duty Clause, for what it deems to be high exposures.
Cal/OSHA—Proposed:  0.15 ppm (8
hr
TWA); 0.4 ppm (15 min STEL)
NIOSH—No REL, but proposed IDLH of 0.64 ppm
ACGIH TLV—0.4 ppm as a 15-min STEL
Slide9
Chemical
Properties
Slide10
Anhydrous peracetic acid explodes violently upon heating
PAA sanitizers created by combining aqueous acetic acid and hydrogen peroxide
Equilibrates to solution containing peracetic acid, acetic acid, and hydrogen peroxide
Breaks down rapidly in air
Slide11
Gas Detection Challenges
Slide12
PAA unstable in air, so calibration standard must be generated on-the-fly
This stream must then be analyzed using wet chemistry
Now, you have a standardized calibration source;
good for two hours
DPD (N, N-diethyl-p-phenylenediamine) method: PAA oxidizes
iodide to iodine; iodine oxidizes DPD forming pink product
Slide13
True field calibration is impractical— but a good PAA bump test can be supplied
A suitable PAA solution, activated with a bubbler generates a
gas stream. User refers to calibration chart, by temperature
and flow rate.
Pre-calibrated sensors are delivered to user on a scheduled
basis. Nothing to send back to factory.Best solution is our SENSOR EXPRESS® program
Slide14
Products
Slide15
Portable Survey Monitors
All featuring reliable sample-draw pump
Slide16Slide17
Single Point
Continuous Monitoring
Systems
Designed for heavy-duty industrial applications;
Sample-draw pump
Slide18Slide19
Multi-Point
Continuous Monitoring
Systems
Featuring the best in
factory automation
Slide20Slide21Slide22Slide23
Arc-Max
®
Data Acquisition / Logging / Archiving / Reporting System
Slide24
Features Shift Reports, supporting
up to four shifts, which can overlap
Shift Min
imum
and Maximum values
Alarm indication and alarm logs
Instantaneous reading at all points
Slide25
8 hour time-weighted average—all points
Live and historic trending
The four highest 15-minute average exposures that occurred during the shift (STEL)
Web-based application coming soon
Slide26Slide27Slide28Slide29
Interscan...
Solving gas detection
problems since 1975
Well-known for
getting it done in the
toughest applications
Slide30
Special thanks
to
Ashley Peterson
Slide31
---