HIM Staffing & Consulting: PowerPoint Presentation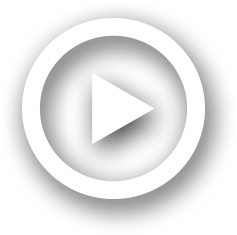 Description
What You Need To Know. By. Tiffany Emigh, Sr. Recruiter for HIM Services. Coder Certifications. There are many certifications out there, so which one(s) should you get?. CCA. : Entry level, should lead to CCS. ID: 241456
Embed code:
Download this presentation
DownloadNote - The PPT/PDF document "HIM Staffing & Consulting:" is the property of its rightful owner. Permission is granted to download and print the materials on this web site for personal, non-commercial use only, and to display it on your personal computer provided you do not modify the materials and that you retain all copyright notices contained in the materials. By downloading content from our website, you accept the terms of this agreement.
Presentations text content in HIM Staffing & Consulting:
Slide1
HIM Staffing & Consulting:
What You Need To KnowByTiffany Emigh, Sr. Recruiter for HIM Services
Slide2
Coder Certifications
There are many certifications out there, so which one(s) should you get?
CCA
: Entry level, should lead to CCS
CPC, CPC-H
: Physician-based coding with some Hospital
CCS, CCS-P
: Hospital-based coding with some Physician
RHIT, RHIA
: Administrative and all-inclusive
Slide3
Coder Experience
This issue often feels like a catch-22. Coders are expected to have at least 2-3 years of experience, but how do new coders get that experience?
Look into volunteer or internship programs that have potential to turn into paid work. Our clients only look at paid experience.
Start small; get a job as a Medical Records Clerk, or Medical Records Technician and work your way up to coding.
Gather references! If you can volunteer at a hospital, be communicative with the coding staff around you and let them know how your work is going. If you can prove your coding abilities, a Supervisor's reference may be just what you need to get a paying job.
Slide4
First Impressions Count
Your Resume is the first thing any employer is going to see, so make sure that it leaves a lasting impression. Employers want to see:
Details, details, details
. Every little thing that you have done matters i.e. do you know medical terminology? Are you familiar with ICD-9 and CPT coding? What specialties have you coded for specifically?
Professional Summary
: a summary of all of the skills you have developed as a coder that are relevant to the job for which you are applying. This includes coding specialties, coding projects, EHR experience, coding productivity rate, work ethic, and any accolades you've earned. For students, this could include GPA, Dean's list, or volunteer work on the side.
DO NOT
submit a cover letter. For coding jobs, cover letters aren't looked at.
DO NOT
include an "objective" on your resume. We know you want to be a coder, that's a given.
Slide5
Good Resumes Look Like
Slide6
Bad Resumes Look Like
Slide7
Back Up Your Resume
Letters of Recommendation should be included with your resume to back up any claims you make in your professional summary.
*In some cases, a letter of recommendation can be considered in lieu of experience*
Always include a copy of your coding certificate(s).
Include information regarding any written publications you have been a part of.
List any organizations you are a member of; AAPC or AHIMA.
Slide8
What to Expect in the Workforce
Productivity standards and quality guidelines are always specific to the facility/office, but general guidelines do exist to help us understand what is commonly expected.
AHIMA coding productivity standards
are a good reference:
Inpatient Coding
: ~24 records per 8 hours, 3 per hour
Outpatient Coding (Ambulatory, Surgeries)
: ~40 records per 8 hours, 5 per hour
Emergency Department Coding
: ~120 records per 8 hours, 15 per hour
Ancillary Coding
: ~240 records per 8 hours, 30 per hour
Hierarchical Category Condition Coding (HCC)
: ~320 records per 8 hours, 40 per hour
Professional Services Coding (E&M leveling)
: Varies drastically depending on specialty.
Coding accuracy for all specialties is typically
96%
or better.
Slide9
Coding Education
ICD-10 Made Easy: ER Coding
book by Linda Kobayashi sold on Amazon.comFREE CEUs for coding credential maintenance.CEUs are earned by taking our online courses, which can be found at www.codebusters.com/icd-10-training/What the links look like:
Slide10
Before Entering the Course
Be sure to utilize our list of coding tools to assist you. These items can be downloaded and saved to your computer.
Slide11
Coding Exams
We created coding exams that we use for pre-employment purposes, but they can also be used for coding practice and can be found on our
www.codebusters.com/icd-10-training/
page.
Currently our tests cover:
ICD-9 and ICD-10 Inpatient & Outpatient Diagnosis and Procedure
Emergency Room Diagnosis
IV Infusions & Injections
Professional Services and HCC tests are in the works.
Slide12
In Conclusion
The coding world is highly competitive. Learn as much as you can and be prepared to meet coding expectations.
Slide13Slide14Slide15Slide16Slide17Slide18
---