Medical Cannabis and Epilepsy: PowerPoint Presentation, PPT - DocSlides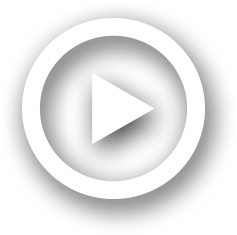 Description
Talking to your doctor, Safety and Update on Clinical Trials. Lubov. . Romantseva. , MD. Child Neurology and Epilepsy. Rush University Medical Center. Nov 12, 2016. Disclosures. I have no financial interest in any pharmaceutical company mentioned in this presentation. ID: 530122
Embed code:
Download this presentation
DownloadNote - The PPT/PDF document "Medical Cannabis and Epilepsy:" is the property of its rightful owner. Permission is granted to download and print the materials on this web site for personal, non-commercial use only, and to display it on your personal computer provided you do not modify the materials and that you retain all copyright notices contained in the materials. By downloading content from our website, you accept the terms of this agreement.
Presentations text content in Medical Cannabis and Epilepsy:
Slide1
Medical Cannabis and Epilepsy:Talking to your doctor, Safety and Update on Clinical Trials
Lubov
Romantseva
, MD
Child Neurology and Epilepsy
Rush University Medical Center
Nov 12, 2016
Slide2
Disclosures
I have no financial interest in any pharmaceutical company mentioned in this presentation
I will discuss non-FDA approved use of medical cannabis in epilepsy
I am involved in clinical trials for patients with epilepsy
Slide3
Background on Cannabis
1 Cannabis plant= 100+ bioactive
phytocannabinoids
Most understood are: CBD and THC
CBD=
Cannabidiol
: likely responsible for most of anti-seizure and anti-pain(analgesia) effects
THC=Tetra-hydro-
cannabinol
: responsible for psychoactive "high" effect, ?anti-seizure effect
Each Strain of Cannabis has a DIFFERENT ratio of CBD:THC
Within one strain, each individual Cannabis plant has a unique ratio of CBD:THC depending on climate and growing conditions
Slide4
Artisanal Cannabis preparations are like growing Tomatoes
Variable CBD: THC ratio from batch to batch
Truthful labeling?
Quality control?
Contaminated with pesticides? heavy metals?
Unregulated industry WITHOUT a common standard
Vulnerable patients and caregivers at risk for misinformation and fraud
Slide5
Evidence for Efficacy-1
162 patients, 1-30 years old
2
0% Lennox-
Gastaut
, 20%
Dravet
, 60% other epilepsies
Open label study, safety and efficacy assessed
Epidiolex
: purified grown cannabis, high CBD: low THC
Doses used: 2 mg/kg/day to 25-50 mg/kg/day
Efficacy: mean 36% reduction in monthly motor seizure count, 4% became seizure-free
Common side effects: somnolence, diarrhea, low appetite
Severe side effects: 1 death(SUDEP), status
epilepticus
6%
Reference: Orrin
Devinsky
et al.
Lancet Neurology
2016;15: 270–278
Slide6
Evidence for Efficacy-2
Epidiolex
study in Lennox-
Gastaut
patients
Double blind, placebo controlled (gold standard)
2-55 years old, 171 patients
Patients: median baseline DROP seizure rate was 74/month
Epidiolex
dose 20 mg/day, added to current meds
Response rate: median
drop seizure reduction
44% in CBD group
vs
22% in placebo group, p=0.0135
Safety profile similar to open-label study
Slide7
CBD: Safety and Monitoring
Mortality: likely low, most deaths appear due to SUDEP or status
epilepticus
Behavior effects: variable, most are tolerable
Interaction with standard seizure drugs**
CBD
raises
CLOBAZAM(
Onfi
)
level by 60-500%: need to track
Clobazam
levels and adjust doses or risk toxicity
CBD also likely
raises
Valproic
acid(
Depakote
)
level
Bottom line: CBD interacts with several liver enzymes used in drug metabolism(CYP3A4, CYP2C19) which may result in unexpected effects
Reference: A
Geffrey
et al.
Epilepsia
2015;56:1246–1251
Slide8
Safety: what is NOT known
Longterm
cognitive effects: learning, attention, organization, memory
Longterm
psychiatric effects: impulse control, risk of mood disturbance or psychosis, risk of future addiction to "hard drugs" or alcohol
Longterm
seizure-control rates
CBD-Drug interactions?
What seizure types/epilepsies worsen with CBD?
Slide9
Future Clinical Trials
Epidiolex
(purified plant CBD) study in refractory Infantile Spasms population (GW pharmaceuticals)
Pilot study for Infantile Spasms to start in 2017
Synthetic CBD: toxicity and safety studies complete (
Insys
pharmaceuticals)
Lennox-
Gastaut
efficacy trial: on hold
Infantile Spasms trial out of UCLA
Tuberous sclerosis trial
Slide10
Medical Cannabis and FDA
Epidiolex
makers met with FDA in summer 2016
Plan to submit New Drug Application(NDA) with
clinicial
trial data in first half of 2017
Epidiolex
makers seek FDA approval for treatment of
refractory
Dravet
syndrome
refractory Lennox-
Gastaut
syndrome
Timeline to FDA decision?
Slide11
Future Clinical Trials
Website: www.clinicaltrials.gov
Search: "
cannabidiol
and epilepsy"
31 trials registered now, in 2014 there were 4
Conditions addressed: Lennox-
Gastaut
,
Dravet
, Infantile Spasms, Tuberous Sclerosis, other refractory epilepsies
This is the BEST time to get involved in a clinical trial and help bring CBD therapy out of the shadows
Slide12
Legal status of Medical Marijuana
Federal level
Classified as Schedule I substance (no accepted medical use)
In same category as heroine and cocaine
State level: extremely variable
Legal for recreational and medical use
Legal for medical use only(specific conditions)
Not legal for any use
Slide13
Medical Cannabis Law in Illinois
IL Medical Cannabis Act of 2013
Legal for medical use in specific medical conditions, including refractory epilepsy in children under 18
yo
compassionate use for patients who have FAILED standard medical treatment, last resort option
Specific procedures to be followed
Patient and caregiver must register with the state, receive a registration card, then can obtain LEGAL medical cannabis from one of IL dispensaries
Website:
www.illinois.gov
, links to
Medical Cannabis Pilot Program webpage
Slide14
Medical Cannabis in Illinois
Physician CANNOT prescribe dose/frequency
Not licensed by FDA, no standard dose yet
Physician CAN
certify
that the patient has a qualifying medical condition under IL law
Certifying Physician needs to have a bona fide(pre-existing) relationship with the patient
If patient is a minor, 2 physicians need to certify
Slide15
Medical Cannabis in Illinois
Certification by MD is NOT a guarantee of treatment success
Certification states that "benefits from medical cannabis MAY outweigh the risks" for a particular patient
Slide16
Talking to your doctor about Medical Cannabis
Ultimately, physicians want to do what is best for their patients
Safety is a huge concern: "first do no harm" is a basis of physician practice philosophy
Reasons for Provider hesitation:
Lack of knowledge of
longterm
safety/side effects
Inability to prescribe a specific dose
Lack of FDA approval
U
ncertain legal status/risk of litigation, loss of license
Lack of hospital policies regarding medical cannabis*
Slide17
Talking to your doctor about medical cannabis
Be honest and direct
Find out your doctor's comfort level and knowledge base
Remember: most MD's have no formal training on the subject and are learning as we go
Discuss all other options, share what you know
Make a joint plan about other medications
Change only one thing at a time
Keep communication lines open
Slide18
CBD in National Epilepsy News:The Latest from Child Neurology Society meeting-October 2016
Senior Child Neurologist Dr Elizabeth Thiele from Mass General hospital in Boston sums up the progress made
Video clip on Neurology Advisor website
http://www.neurologyadvisor.com/cns-2016-coverage/video-cannabidiol-and-our-progress-towards-a-treatment-for-refractory-epilepsy/article/569490/
Slide19
Summary Points-1
Medical cannabis has some efficacy in treating refractory epilepsies in children and adults
Cannabis is a complex plant and its
longterm
effects on brain and body
are not yet known
Medical Cannabis has a
sensitive legal status
, with Federal and State regulations at odds with each other
Medical cannabis is NOT FDA approved at this point, but may become so in next 2 years
Slide20
Summary points-2
Option of Medical Cannabis should be discussed openly and directly with the treating provider
Clobazam
and
Valproic
acid levels
need to be monitored if CBD is added to treatment regimen
FIRST, DO NO HARM
Knowledge is POWER=JOIN a Clinical trial
Slide21Slide22
Thank you!
Questions?
---