Phone and Email Etiquette PowerPoint Presentation, PPT - DocSlides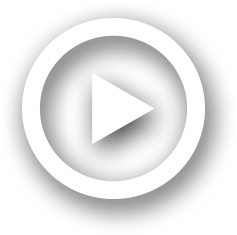 Description
What You Should Know Before You Hit Send. Phone and Email . Etiquette. Etiquette Basics. Know your audience. Choose an appropriate tone. Do not be overly familiar with those you don't know well. Always identify yourself. ID: 316188
Direct Link:
Embed code:
Download this presentation
DownloadNote - The PPT/PDF document "Phone and Email Etiquette" is the property of its rightful owner. Permission is granted to download and print the materials on this web site for personal, non-commercial use only, and to display it on your personal computer provided you do not modify the materials and that you retain all copyright notices contained in the materials. By downloading content from our website, you accept the terms of this agreement.
Presentations text content in Phone and Email Etiquette
Slide1
Phone and Email Etiquette
What You Should Know Before You Hit Send
Slide2
Phone and Email Etiquette
Etiquette Basics Know your audienceChoose an appropriate toneDo not be overly familiar with those you don't know well Always identify yourselfUse both your first and last name Use proper grammar and standard EnglishBe polite
Slide3
Phone and Email Etiquette
Phone Etiquette Basics – Voicemail Greeting Listen to your greetingIs the content appropriate for all usersDo you clearly identify yourself?Does your voice convey the right 'brand' or image?
Slide4
Phone and Email Etiquette
Phone Etiquette Basics – Leaving a Message Enunciate and speak slowlyRepeat both your name and contact informationSpeak at a reasonable speed and clearly indicate why you are calling If using a cell phone, make sure you have good reception
Slide5
Phone and Email Etiquette
Phone Etiquette Basics – Responding to a Message Check messages at least once per work dayRespond promptlyReturn all professional calls within 1 business day If you will be out of the office or unavailable for an extended period, use a vacation greetingProvide contact information for someone else who can assist with urgent needs
Slide6
Phone and Email Etiquette
Email Etiquette Basics – Sending Email Choose an appropriate email address for professional use Include a relevant succinct subject line Begin each email with a polite salutation Close each email respectfully Use proper grammar, paragraphs and standard EnglishNo slang, emoticons, or IM languageDo NOT indiscriminately use 'Reply all', 'cc', 'bcc'
Slide7
Phone and Email Etiquette
Email Etiquette Basics – Responding to Email Respond within 1 business day (24 hours) Reply even if the message wasn't intended for you Do NOT indiscriminately use 'Reply all', 'cc', 'bcc' Begin and close the response email politely Be sure to address any/all points in the original email Use proper grammar, paragraphs and standard EnglishNo slang, emoticons, or IM language
Slide8
Phone and Email Etiquette
Email Etiquette Basics DO NOT SCREAM AT PEOPLE. ALL CAPS IS SCREAMING. IT IS DIFFICULT TO READ AND IS EXTREMELY ANNOYING!Double check your toneProofread (and spellcheck)Make sure you have included any necessary attachments Send attachments in the right formBe polite'Please' and 'Thank You' go a long way
Slide9
Phone and Email Etiquette
PracticeCreate/Share Voicemail GreetingLeave a Voice MessageCreate/Share Professional Email Address
Slide10
Phone and Email Etiquette
Additional Resources ASU Fulton Engineering Career Centerhttp://more.engineering.asu.edu/career/ Purdue Owl – Email Etiquettehttps://owl.english.purdue.edu/owl/resource/636/01/ Respectful Workplace – Phone and Email Etiquettehttp://www.respectfulworkplace.com/2013/01/17/respectful-phone-and-email-etiquette/ Business Insider – Email Etiquette for Professionalshttp://www.businessinsider.com/email-etiquette-rules-barbara-pachter-2013-10
Slide11
For More Information
Connect with Fulton Engineering Career CenterPhone: (480) 965-2966 Email: engineering.careers@asu.eduWebsite:  http://engineering.asu.edu/career Sun Devil CareerLink: MyASU>Campus Services>Jobs & Careers>Sun Devil CareerLinkFacebook: Engineering Career Center Arizona State University                  
11
Slide12Slide13Slide14Slide15Slide16Slide17Slide18
---