Protocol and Etiquette Helpful References PowerPoint Presentation, PPT - DocSlides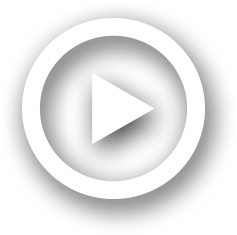 Description
General Observations. Office Calls and Courtesy Visits. Social Calls and Events. Official Visits. Ceremonies. Invitations/RSVPs/Regrets. A Word about Email Etiquette. A Word about Proper Attire. Agenda. ID: 721003
Direct Link:
Embed code:
Download this presentation
DownloadNote - The PPT/PDF document "Protocol and Etiquette Helpful Reference..." is the property of its rightful owner. Permission is granted to download and print the materials on this web site for personal, non-commercial use only, and to display it on your personal computer provided you do not modify the materials and that you retain all copyright notices contained in the materials. By downloading content from our website, you accept the terms of this agreement.
Presentations text content in Protocol and Etiquette Helpful References
Slide1
Protocol and Etiquette
Slide2
Helpful ReferencesGeneral ObservationsOffice Calls and Courtesy VisitsSocial Calls and EventsOfficial VisitsCeremoniesInvitations/RSVPs/Regrets
A Word about Email EtiquetteA Word about Proper Attire
Agenda
Slide3
DA PAM 600-60 – A Guide to Protocol and Etiquette for Official Entertainment AR 600-25 – Salutes, Honors, and Visits of CourtesyAR 840-10 – Description and Use of Flags, Tabards, and Automobile PlatesFM 22-5 – Drill and CeremoniesProtocol, The Complete Handbook of Diplomatic, Official, and Social Usage by Mary Jane McCaffree and Pauline InnisService Etiquette by Oretha D. Swartz
Helpful References
Slide4
Take time to learn the basic rules nowConsult regulations, books, senior officers/NCOs, SGS/Protocol officeRemember respect, good manners, social grace, practicalityUse common sense
General Observations
Slide5
Made at the office of the person being visitedMade by subordinate to immediate superior and next higher superiorIf initial counseling involved, prepare by bringing your ORBCheck with S1 or XO for commander's wishesDeparture Calls (outprocessing) – with immediate commanding officer at minimum, check with S1/XO
Office CallsCourtesy Visits
Slide6
Hail and Farewell Check with higher as to common practicesIf making a social call and commander is married, visitor should bring spouseCommander's receptions/New Year's Day Receptions
Social Calls& Events
Slide7
Work on comfort level around senior officers – don't be afraid to introduce yourself/interact Be informed (can generate conversation)Be yourself (most can see through brown-nosing or someone with an agenda)Always be polite, respectful of others (includes peers/subordinates)
Social Calls& Events
Slide8
Provides commander the opportunity to view your operations, visit subordinate personnelDevelop agendaMap out/plan sequence and logistics based on agendaReview his/her biographyCheck/re-check critical nodes (billeting, transportation, welcome packet, comfort items, etc)
Official Visits
Slide9
Alert installation staff and/or protocol officeSchedule office calls, if requiredYou are the escortBrief next level commanderSpousal involvement considerations
Official Visits
Slide10
It is appropriate to invite senior officers to eventsConfirm the proper sequence of events for type of ceremony (Changes of Command, Promotions, Awards, Receptions)If a senior officer is participating, prepare to brief them on the sequence of events PRIOR to the eventConsider guest list, seating (if required) for official party, senior officials, personally invited guests (check with protocol office)
Ceremonies
Slide11
Other ConsiderationsDate, time, locationAttireGuest list, invitations (acceptance and regrets)MenuPrograms, name tags, place cardsPodium, acoustic/audio visual requirementsParking facilities
FlagsDecorationsMusicPhotographerReceiving line requirements
Ceremonies
Slide12
Usually include the phrase "request the honor (or pleasure) of your company" or "cordially invites you to attend"Generally addressed from the individual hosting the eventElectronic invitations are generally acceptable Check with S1/XOSend at least 2-3 weeks in advance, 3-4 weeks for large functions
Formal Invitations
Slide13
Usually appropriate for informal dinner parties, luncheons, teas, buffet dinner, etc…If a reply is desired, then include RSVP or Regrets Only (for expected guest count)
Formal Invitations
Slide14
Respond NLT date on the invitation. If no date, then respond within 48 hoursREGRETS are sent if unable to attendThere are few valid reasons to withdraw acceptance of a formal invitation – should only be done in extreme unavoidable circumstancesREMEMBER TO SEND THANK YOU CARDS AFTER SOCIAL EVENTS !
RSVP
Slide15
ALWAYS consider your audience – who will read the message?Proper respect afforded to higher rank is still a requirementWhat intended/unintended message will your words send (ALL CAPS)?Review proper spelling and grammarGet to the point (BLUF)Appropriate beginning and ending
"Sir/Ma'am","Ladies and Gentlemen", "To All Concerned""Sincerely", "Respectfully", "Very Respectfully"Use common sense
Ethical Etiquette
Slide16
General RulesVery Casual = Shirt, Slacks, jeans Casual = Collared Shirt, Open Collar or SweaterCivilian Informal = Coat and Tie, afternoon dress/suitFormal = Usually dark business suit, tux, cocktail dress, long/short evening dress
Proper Attire
Slide17
Balance trendy with classic styles
Be careful of extremes (color, flashiness, fit)Always consider location, type of social eventIt's OK to invest in appropriate civilian attire for social events (you won't always wear a uniform for all required events)
Proper Attire
Slide18
Walking and Talking/Texting
Do not saluteDo not call a group to attentionWhen to call a room to attentionD&C in a formationSaluting a vehicleStanding at attention, parade rest, reset
Common Issues
Slide19
Questions?
Slide20
Quote:
"Always do the right thing. It will gratify most people, and astonish the rest!"
Mark Twain
Slide21Slide22
---