Preliminary Feasibility Study PowerPoint Presentation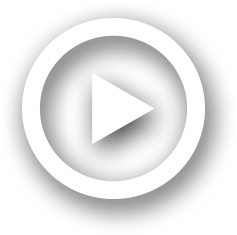 Description
Community Scale . Power Generation & Distribution Solutions. a. fter . Continental Divided Electric Cooperative. 1. CDEC will no longer be providing. retail electric power to the . Pueblo of Acoma.. ID: 691101
Embed code:
Download this presentation
DownloadNote - The PPT/PDF document "Preliminary Feasibility Study" is the property of its rightful owner. Permission is granted to download and print the materials on this web site for personal, non-commercial use only, and to display it on your personal computer provided you do not modify the materials and that you retain all copyright notices contained in the materials. By downloading content from our website, you accept the terms of this agreement.
Presentations text content in Preliminary Feasibility Study
Slide1
Preliminary Feasibility Study
Community Scale
Power Generation & Distribution Solutionsafter Continental Divided Electric Cooperative
1
Slide2
CDEC will no longer be providing
retail electric power to the
Pueblo of Acoma.
What are the Solutions for the Pueblo to sustainably and reliably access electricity?
Solution 1 - Replace CDEC with Another Retail Electrical Provider for Acoma Tribal Lands Solution 2 - Form a Tribal Utility Authority and Purchase Wholesale Power Solution 3 - Form a Tribal Utility Authority that Generates and Distributes Energy
Issues
& Solutions
2
Slide3
Current Loads for 2011*
Per CAR* study for the CDEC of Acoma Pueblos Electrical Consumption
Current Energy Usage Pueblo Wide
18.5 million – 22million kWh per Year
Assumed Capacity Factor : 60% - 80%
(Industry Standard)Imputed KW Demand (Peak Load): 22MM kWh/year,8,760 hours year/ 60% capacity factor
Above Figures = +/- 4,318KW
3
Slide4
Total Sales
$ kWh
Public Safety & Fire$33,632$0.092Tribal Admin$9,467$0.130Cultural Center$45,935$0.099YESCO Signage$33,557
$0.100
Casino Signage
$22,969Load CentersCasino/Hotel$358,727$0.081Travel Center$85,964$0.082Other Sm. ABE loads$160,671
$0.101Other
Lg. Commercial *$360,651$0.081Residential **$635,899$0.113Total **$1,747,472$0.094
* Estimated values **per Center for Advanced Research for CDEC, 2011 data
4
Acoma Electricity Sales 2011
Slide5
CDEC Retail (based on 2011 Data)
PNM RetailElectric Retail Costs0.094 0.101
Substation (1)
0.017Total $/kWh0.094 0.117
Distribution TUA
NA NAPurchase Price
$0.094
0.117
( All in)
Notes:
1)
PNM requires a $5 mm substation to provide service
5
Solution 1:
Replacing
CDEC with
PNM
(or Others)
as your Electric Retail * provider
Slide6
PNM
Tristate
WAPA
0.049
0.049
Wholesale
Rate
0.087
0.079
Blended Rate
0.084
0.07
Substation (1)
0.016
Total $/kWh
0.101
0.07
Distribution TUA
0.035
0.035
Purchase Price
0.1360.105* ( All in)Notes:1) PNM requires a $5 mm substation to provide service2) Per PNM Novapache Power Service Agreement, 2013 and WAPA Rate Schedules3)*Tristate Current Bid to Jicarilla and Gallup Per Tristate and WAPA Rate Schedules with service via existing substation
6
Solution 2: Create Acoma Utility Authority (AUA) purchase and resell Wholesale Power
Slide7
Self Gen- 6 Gen Sets
Self Gen-7 Gen-SetsWAPA0.0490.049Whsle/Self-Gen
0.072
0.074
Blended Rate0.0700.072Substation (1)
 Total $/kWh0.0720.074
Distribution TUA
0.035
0.035
Purchase Price
0.107
0.109
( All in)
Notes:
1)
AUA Keeps
Revenues on the Pueblo
2)
AUA Provides
high quality employment on the Pueblo
3)
AUA can build capacity to fit the needs of economic growth and more job creation7Solution 3: Self Generation
Slide8
Assumptions:Distribution System -
approx: 0.0353 kWh (Distribution Costs of operating a TUA, either Self Generating or Purchase Wholesale)
Self Generation - approx: 0.0721 kWh (Includes fuel at $3.94, maintenance and 20 year debt service at 3.12%) 0.1074 PER kWh Reliability: 6 gen-sets: conservation measures, automated demand management system7 gen-sets: extra engine provides full real-time backupOperations/Financing:3.12% USDA Rural Utility Service financing, 20 year term100% debt60% - 80 % capacity factorCat 800 KW engine/generator setsVariable and fixed O&M costs and fuel consumption rates per Cat specificationsFuel at $3.69/mmbtu + $0.25 transportation ($3.94)2% annual escalation
8
Wholesale
& Self-Generation Options and CostsAll-in, 22mm/kWh
Slide9
9
Pueblo of Acoma
forms a (TUA)Acoma Utility Authority
Slide10
Salaries
Maintenance
+ OverheadCapitalized ExpensesElec. Utility Director$60,000Office$14,000Training$130,000
Secretary$25,000
Billing Exp
$112,000Tools/gear$50,000Customer Service Reps - 2$50,000Shop Space$24,000Inventory
$100,000Meter Readers
- 2$50,000Standard Maintenance Supplies$75,0002 – Bucket & 3 - Pickup Trucks$45,000 bucket trucks)Elec. Foreman
$50,000
Legal
$25,000
Elec. Labor - 4
$175,000
Emergency Maintenance Reserve
$150,000
Admin.
Labor
$410,000
Contingency
$90,000Capital$500,000Total Labor With Burden
$500,000Total Maintenance + Overhead
$225,000
Annualized Capital Expense 7.5 five years at 3.12%$70,000Total Cost Estimate = $0.0353/kWh based on Cost spread over 22million kWh sold10Distribution System Cost Estimate ($/Year)
Slide11
11
Acoma Utility Authority
Creates Jobs on Pueblo$500,000.00 Salaried positions to stay on Pueblo
Slide12
Acoma Forms a Tribal Utility Authority ; Acoma Utility Authority (AUA)
Accounts located on The Pueblo of Acoma Spend $1,750,000.00 per year with the CDEC, based on CAR
Current Electrical Usage According to the CAR report is 22 million kWh per yearCurrent Line conditions will not allow AUA to sell excess or renewable power back to the GridCurrent Line conditions are described as "Loaded" possibly affecting growth capacity for Acoma Economic DevelopmentAUA – assumes the current line inventory, meters and accounts located on the Pueblo of Acoma from CDECAUA – can purchase power at wholesale: resell it or self generate electric power with Natural GasAUA can not disconnect from CDEC and create a new wholesale power supplier without building or leasing new Sub Stations: estimated cost given by PNM of 5.5 million for Substation.AUA could self generate enough power in capacity blocks to meet current needs and build for growth.AUA can self generate electricity with 6 to 7 engines for about 0.072- 0.074 cents per kWh this includes Fuel, Maintenance, and 20 year debt service at 3.12%. AUA can own or lease back the generatorsAUA can purchase wholesale electricity for about the same costs as above from various resourcesAUA would have a 0.0353 Cost of distributing the power either wholesale purchasing or self generating power
AUA can reduce Fuel costs with Inter-tribal natural gas agreements and Capacity Load Generation RatiosAUA could also form a Natural Gas Utility sharing infrastructure costs
12
Solution 3: Narrative
Slide13
13
Estimated Rate Increases of Local Utilities Per Year
Self generation Protects the AUA from rate increases due to Decommissioned Coal Fired Plants & Nuclear etc. (ie: DOE campaign to reduce Coal Emissions by 30%)
Slide14
14
Acoma Utility Authority
Self Generation Location
Slide15
15
Acoma Utility Authority
On Pueblo Generation Self Contained Units – Exposed or ContainerizedAUA can self generate with 6 to 7 engines for about
0.072 - 0.074 cents per kWh this includes Fuel, Maintenance, and 20 year debt service at 3.12%
AUA
can own or lease back the generators
Slide16
Risks
Rewards
Severing ties with CDEC requires Acoma to take full responsibility for its electrical energy supplies.Acoma will be able to access electric supplies through either the wholesale power market or by self-generating if economically beneficial.Acoma has no experience owning, operating or managing electrical energy supplies or systems.
CDEC will facilitate the transition to Acoma's control. Federal agency support for this effort is in place, and extensive private sector support is available during the transition period to Acoma's direct operational control.
Acoma will be forced at a minimum to own/operate its electrical distribution system.
Acoma will be able to develop tribal expertise to operate the system, translating into higher reliability than at present, plus development of high skill / high wage employment for tribal members. Acoma can call upon a variety of federal and private sector assets to assist in managing this system.
The financial exposure to the tribe of owning and operating the electric supply system is currently not quantified.
Acoma can call upon financial support from a variety of federal agencies to cover some/all of its capital and operating expenses.16Risks/Rewards
Slide17
Risks
Rewards
Significant risks of incurring higher electric utility costs than available with a continuing retail relationship with CDEC.Acoma will create the opportunity to "pay itself" for services now provided by outsiders, significantly softening the impact of possibly higher costs. The potential for incurring higher costs may be mitigated as Acoma insulates itself from expected high costs of regional utilities forced to add additional emission controls to, or from decommissioning of, coal fired power plants. Historically low prices and low forecast inflation in natural gas prices provide Acoma with a low-cost entry opportunity for self-generation. Having two of the largest interstate gas pipelines in the US cross Acoma land provides unique opportunities to access and obtain price concessions for natural gas. Rapid historic retail and wholesale price increases imposed by regional electric utilities can be largely avoided by self-generating.
By CDEC withdrawing as a retail electricity provider, Acoma's electrical reliability may suffer.
Reliability risks under a wholesale power purchase arrangement would be the same as with CDEC. With self-generation, very high reliability can be built into the system by adding conservation measures, automated systems for controlling demand such as cycling air conditioning loads under emergency conditions, or having an additional generator on standby.
17Risks/Rewards
Slide18
Existing
Commercial Accounts
New Commercial AccountsAcoma Utility Authority would have the option of setting rates for all consumers including existing commercial accounts. Currently there is approx. $630,000.00 in yearly revenue from 126 small commercial accounts. These rates could be altered slightly higher and AUA would be able to make immediate profitsRetain $500,000.00 dollars of salaried positions on PuebloAcoma Utility Authority could now offer New Large and Medium size commercial accounts highly reliable electric power.
- High Capacity Electricity to supply CNG Gas Station Operations
- Reliable Capacity for Call Center and Warehouse Operations
- Distribution and Light Industrial could easily be supported
Keep the economic dollars inside of Acoma Pueblo
Bring new business enterprises to the industrial park. Grow the assets of the Pueblo over a more diverse group of business partners. And do all of this at HOME. 18
Economic Development Benefit
Slide19
Thank You
19
Slide20
---