Reading Strategies for Graduate School PowerPoint Presentation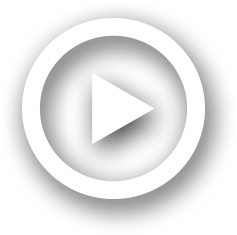 Description
September 21. st,. 2016. Diana Lynch Writing Tutor – . dirose@bu.edu. School of Social Work . . Adapted from Learning Services George Mason University/Vicki Dominick . ID: 745990
Embed code:
Download this presentation
DownloadNote - The PPT/PDF document "Reading Strategies for Graduate School" is the property of its rightful owner. Permission is granted to download and print the materials on this web site for personal, non-commercial use only, and to display it on your personal computer provided you do not modify the materials and that you retain all copyright notices contained in the materials. By downloading content from our website, you accept the terms of this agreement.
Presentations text content in Reading Strategies for Graduate School
Slide1
Reading Strategies for Graduate School
September 21
st,
2016
Diana Lynch Writing Tutor –
dirose@bu.edu
School of Social Work
Adapted from Learning Services George Mason University/Vicki Dominick
Slide2
A Brainteaser
This little writing piece is an just Eye-Catcher always is there that realize you help to Another Way to do Almost anything. Is it time first the reading including always hard to do something a new way have you that now again this read but the hang of it! Gets Easier, Doesn't it?
Slide3
1. Study Cycle
2. Challenges
3. Reading faster
4. Skimming Textbook Marking SQ4R7. Chunking8. Research Articles
Slide4
THE STUDY CYCLE
Adapted from
Saundra Y. McGuire
Center for Academic
Success, Louisiana State
University
Slide5
What Are the
C
hallenges of Reading in Graduate School?
Volume Primary Sources Complexity
Jargon
Slide6
How Can You Deal with the Volume of Reading?
DO NOT READ EVERY WORD ON EVERY PAGE
Study Groups
Convert PDFs to MP3s Read Faster
Slide7
How Can You Read Faster?
Reduce Distractions
Skim or Scan
Eliminate regressions Use a pointer
Read for 25
minutues
, followed by a five minute break
Read during the daytime
Slide8
Skimming
Read the Title
What do I already know?
What do I want to et out of this?Read the First and Last Paragraph What is the author's thesis or argument?
Read the First and the Last sentence of each paragraph
What is the main idea?
Look for unfamiliar terminology or concepts
Look for Signposts
The most significant contribution is….
For the purpose of this experiment, the definition is…..
Slide9
Why Should You Mark Your Textbook?
Underlining or highlighting
Will
not lower buyback price of book!Read first, then underline, or highlight the main ideaMark less than 20% of the reading passageAnnotationWrite your own thoughts and comments next to each paragraph. Write a word or phrase to remind you of what the main idea was in each paragraph.
Slide10
Practice Highlighting
Americans exchange around one billion colds a year, an average of two or three for every adult. Infectious cold germs can live for hours in the environment, so take precautions. To avoid contamination, wash your hands frequently to keep from transferring germs to your eyes, mouth and nose. Drink more water. The winter air dries your nose and throat and allows viruses to attach. Relax and network with friends because a healthy mind strengthens the immune system.
Smith, B. D. (2001). The Readers Handbook. Longman: New York, p. 68. 
Slide11
What do you already know about this?
What can you tell from reading the package?
What do you think you will learn if you open it?
What did you learn?
Slide12
SQ4R
Survey
Question
ReadReciteRecord NotesReview
Slide13
Survey
Skim the introduction and summary
Read the headings
Look at the pictures and graphicsEstimate how long it will take to read
Slide14
Question
Turn all the headings and subheadings into questions.
Read
Read each section with the intention of answering the question.Recite Look away from the passage and answer the question in your words.Record Notes Write down your answer to the question.
Review
Immediately after completing the reading, review your notes.
Slide15
Chunking for Essays
Use on essays without headings
As you read, make a line in the margin each time the author changes topics
After you complete the reading, go back and write a word or phrase in between each line to remind you of the topic in each section.
Slide16
Research Articles
Abstract
Introduction
Methods/Observations/ProcedureResultsConclusion/DiscussionReferences
Slide17
Research Articles
Do
NOT
read first page to last page1. Start with the Abstract.2. Read the Introduction.3. Skim the Conclusion.4. Read the Methods section, highlight and critique.5. Read the Results section. Don't get bogged down in details.6. Read the Conclusion again.
Slide18
Finally, take notes on the article.
Use a Research Article
Sumary
sheet to write notes aobut the research article. The summary sheet will provide a quick reference to the sudy and will help you avoid plagiarismEvernoteZotero
Slide19
Questions???
Slide20
---