Time for 100 Percent in Connecticut PowerPoint Presentation, PPT - DocSlides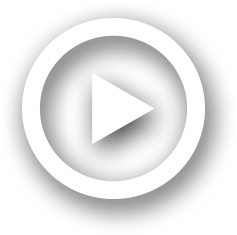 Description
Working Together for a Sustainable Future. 11/7/18. 1. 100. Percent. CT. PACE Annual Meeting with Mark Jacobson. The 224 . EcoSpace. , Hartford CT. November 8. th. , 2018. The Power of a Visionary Plan. ID: 734281
Embed code:
Download this presentation
DownloadNote - The PPT/PDF document "Time for 100 Percent in Connecticut" is the property of its rightful owner. Permission is granted to download and print the materials on this web site for personal, non-commercial use only, and to display it on your personal computer provided you do not modify the materials and that you retain all copyright notices contained in the materials. By downloading content from our website, you accept the terms of this agreement.
Presentations text content in Time for 100 Percent in Connecticut
Slide1
Time for 100 Percent in ConnecticutWorking Together for a Sustainable Future
11/7/18
1
100
PercentCT
PACE Annual Meeting with Mark Jacobson
The 224
EcoSpace
, Hartford CT
November 8
th
, 2018
Slide2
The Power of a Visionary PlanThe Erie Canal –
proposed in 1808 and finished in 1825 – 363 miles Albany to Buffalo40 feet wide – 4 feet deepNot supported by the President (James Madison)5/10/2017
2
Slide3
Produce viable, replicable plans for individual towns to transition to 100% renewable energy by 2050. Key steps include:
Project Vision
11/7/18
3
If towns and cities create a path to a 100% renewable energy, we will form a grassroots movement and change the state's energy policy.Let's do the math!
Slide4
11/7/18
4The Journey to 100%
Benchmark current usage
 Reduce  Then Produce
All Electric
Slide5
Conservation and Strategic Electrification
Energy-efficient appliances and devices.Modern design techniques and technology on new buildings and energy retrofits.Adoption of renewable thermal technology (i.e., heat pumps) for heating and cooling.Adoption of electric vehicles.
11/7/18
5
Slide6
How much generation could we site locally?
Roofs
Parking Lots
Rights of Way
Brownfields
Highways
Enhanced Agriculture
Others?
Slide7
Downtown Parking
11/7/18
7
Slide8
Mount Trashmore
11/7/188
Slide9
Train Track – Fast Track – Power Station
11/7/189
Slide10
11/7/1810
Modernize our Grid – Make it Work for the Utility, Residents, Businesses, and the Environment
We are working collaboratively with utilities in Connecticut and the non-profit Clean Coalition to develop a Community Microgrid pilot project.
Slide11
The Cost of 100% Fits Within Our Budget
11/7/1811
Slide12
Local Action: Outreach Partners
The Sierra Club – Ready for 100 – building local will and enthusiasmClean Water Action – involving your task force and energy commission in 100PercentCT and resilience work.CHISPA, LCV, PosiGenEastern Connecticut Green Action11/7/18
12
Slide13
Bring 100PercentCT to Your Town
We have worked with ten cities and towns in Connecticut, one in New York, and one in Vermont.Working on 100PercentCT lays the foundation for a Community Energy Plan in SustainableCT (Action Step 6.5)Contact us at:Mark Scully mwscully29@gmail.comBernie Pelletier Bernard.Pelletier@comcast.net
11/7/18
13
Slide14
We Can Do This
Political Will:"What is required for success is the creation of ever-broader coalitions… What is needed is not moderation or even necessarily compromise, but effective stories that appeal to widely held beliefs about ourselves."- Governing Magazine, May 2018Our "story": This is possible, this is affordable, there is money to be made, this will save lives, it will save the planet, it will make us resilient, and self reliant. This is our "Erie Canal"
We are the people we've been waiting for….
11/7/18
14
---