1 Minnesota Board of Law PowerPoint Presentation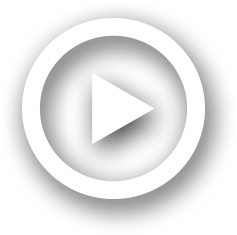 Description
Examiners. Emily Eschweiler, Assistant Director and Counsel. Michelle Hayes, Attorney for Character and Fitness. Rev. . November. . 2014. 2. Minnesota Board of Law Examiners:. . 9 member . board. 7 attorney members. ID: 694487
Embed code:
Download this presentation
DownloadNote - The PPT/PDF document "1 Minnesota Board of Law" is the property of its rightful owner. Permission is granted to download and print the materials on this web site for personal, non-commercial use only, and to display it on your personal computer provided you do not modify the materials and that you retain all copyright notices contained in the materials. By downloading content from our website, you accept the terms of this agreement.
Presentations text content in 1 Minnesota Board of Law
Slide1
1
Minnesota Board of Law ExaminersEmily Eschweiler, Assistant Director and CounselMichelle Hayes, Attorney for Character and Fitness
Rev.
November
2014
Slide2
2
Minnesota Board of Law Examiners: 9 member
board7 attorney members
2 public
members
A
ppointed
by the
MN Supreme
Court
Slide3
Board Purpose
Bar ExaminationAdmission of Licensed Attorneys from other states
Character and Fitness Certification
3
Slide4
Rule 5B(2): Applicant Burden
The applicant bears the burden of providing good character & fitness
to practice law.
4
Slide5
Application Process
Registration FormApplication - checklistReview Board's websiteApplicant Portal – check early, check often
Special Accommodation?
5
Slide6
6
Revisit Law School ApplicationDid you fully and accurately disclose all information applicable to the questions asked in the application?
Did you update law school application as required?
If not, contact law school and correct now!
Slide7
7
Character and Fitness Application QuestionsCriminal history: 4.01 -- 4.04
Litigation: 4.05 – 4.11
Employment: 4.12 – 4.15
Academic misconduct: 4.16 – 4.19
Financial history: 4.20 -- 4.27
Prof'l conduct or license: 4.28 -- 4.33
Impaired by chemical dependency or mental health: 4.34– 4.42
4.43 (other information) and 4.44 (documents)
Supplemental Forms
Slide8
8
Certified Driving Record: Attach From state where license is active
Contact State Dept Motor Vehicles
Slide9
9
Provide Records Criminal cases – See supplemental form 1
Arrest reports, police reports, compliant, indictment, citation, information, disposition, complaint, sentencing order, appeal
Traffic Violations – See supplemental form 2
Police reports, court records
Civil cases – See supplemental form 3
Complaints, judgments, settlement agreements, final orders
Slide10
Provide Records
Administrative actions – Form 4Final order, final disposition, finding of the administrative agency or hearing officer
Debts in default or more than 120 days past due – Form 5
Bankruptcy – Form 6
Petition, schedules, notice of objections, order of discharge, other orders
10
Slide11
Provide Records
Military Service – Form 7Reports of Separation
Past due tax debt – Form 8Repayment agreement, documentation showing current status
General Narrative – Form 10
11
Slide12
12
Court records NOT required
Parking violations
Speeding violations (unless alcohol was involved)
Juvenile records
Class actions
Slide13
13
7.00 Employment History
List chronologically
Employers mailing addresses? Include zip code
Forgot supervisor's name? Explain
Employer out of business? Explain
Unemployed for a period? List dates
Slide14
14
10.00 Character References DO NOT Include
Current/former employers or supervisors
Law school professors
Relatives by blood or marriage
Fellow law students
Affiants in support of your application
Slide15
15
10.00 Character References DO Include
Co-workers
Old friends, neighbors, clergy, undergraduate professors, advisors
Classmates prior to law
school (college, high school, etc.)
Slide16
16
To Facilitate Your ApplicationTell references they may hear from Board
Provide correct addresses: references and employers
Include zip codes
Include all required information and documentation
Check the portal frequently
Slide17
17
Affidavits of Good CharacterAffiants must not be:
Related by blood or marriage
Living in the same household
Fellow law students
Persons listed as character references
Content of Affidavit Rule 4C:
Time and circumstances knowing you
Details about your character and reputation
Other information about your fitness to practice
Slide18
18
Letter formTyped or
Handwritten
Original document (no copies)
Signed & dated
Notarized
Included with application
Affidavit Format
Slide19
19
Signatures & Photo
Sign where required
Application and Release Form: notarized
Filing fee and passport style photo on ID card
Make sure to handwrite applicant statement
Make sure to initial (not check) applicant's obligations in Section 14
Slide20
20
What to expect after you file?
Requests for additional information
Clarification of information provided
Supplemental information
Bar exam results
What
not
to expect: status update
Slide21
21
Lack of candor in application processLack of evidence of rehabilitation
Lack of cooperation with the Board during the investigation
Reasons for Denial
Slide22
#1 Issue
Candor22
Slide23
23
What is lack of candor? Failing to disclose
Submitting false statements
Under-disclosing & minimizing
Slide24
24
Is there past conduct that would bar admission?Burden on applicant
More serious misconduct….
more evidence of rehabilitation
Slide25
25
Rehabilitation - Rule 5B(5)
Acknowledge conduct and accept responsibility
Evidence of intent to act with good character and fitness going forward
Treatment, if necessary
Positive social contributions
Slide26
26
Chemical Dependency or AbuseSeek treatment
Follow recommendations
Participate in sober recovery programs
(if needed)
Contact Lawyers Concerned for Lawyers 651-646-5590
Slide27
27
Mental HealthPast or current concerns?
M
eet essential eligibility requirements - Rule 5A
No concern unless applicant cannot
meet requirements
Don't hesitate to seek mental health counseling
Slide28
Conditional Admission: Rule 16
Applicant or Board may initiateAppropriate where past conduct raises concerns, but current record evidences commitment to rehabilitation
Admission subject to terms (sobriety, treatment, etc.)
Monitored by Board
Violations referred to Lawyers Professional Responsibility Board
28
Slide29
29
Confidentiality of the Application
Information on the bar application is confidential
See Rule 14
Slide30
30
Anonymous Applicant Call Line 651-297-1857Speak anonymously to staff member in Board office
Discuss your situation
Get advice on completing application
Learn how Board handled similar issues
Slide31
31
ExamSoft
Registration form – send in with application
$100 fee
Application fee & ExamSoft fee: 1 check is ok
Review requirements in advance
Slide32
32
Bar Exam Deadlines
Timely Filing Deadli
ne –
February 2015 exam – has passed
July 2015 exam - March 16, 2015
(
March 15 –
Sunday)
Late Filing
Deadline ($150 late filing fee)
Feb. 2015 exam – Dec. 1, 2015
July 2015 exam – May 1, 2015
Postmarks OK
Filing deadline
not
waived
Slide33
Format for
February and July 2015 Bar Exam2 MPT questions on Tues. AM6 30-minute essay questions Tues. PM
200 MBE questions on Wed. AM & PM
www.ncbex.org
Additional information and On-Line Practice MBE test
33
Slide34
Topics for
EssaysBusiness Associations (partnerships, proprietorships, and corporations, including limited liability companies)Conflicts of Laws
Constitutional Law
Contracts
Criminal Law and
Procedure
Evidence
Family
Law
Federal Civil Procedure
Real
Property
Secured Transactions under the UCC
Torts
Trusts and Estates (Decedents' Estates; Trusts and future interests)
34
Slide35
February
2015No longer a topic: Negotiable Instruments
35
Slide36
Uniform Bar Examination
First MN administration: February 2014UBE score transfer:13 states Check states for time period and scores
MN accepts transfers from other jurisdictions for 3 years (score 260)
36
Slide37
37
Board Website: www.ble.state.mn.usRegistration form (page 1)
Application form (pages 2 thru 19+)
Minnesota Rules for Admission to the Bar
Character and Fitness Brochure
Slide38
MN Bd Law Examiners
Check your Applicant portalCheck your Applicant portalCheck your Applicant portalCheck your Applicant portal
Check your Applicant portalCheck your Applicant portal
Check your Applicant portal
Check….
38
---