GENERAL INSURANCE Formed under Act.,1972. PowerPoint Presentation, PPT - DocSlides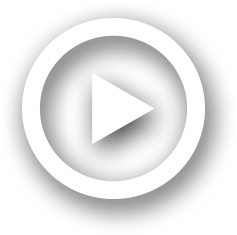 Description
General insurance companies such as. New India insurance companies Ltd.. Oriental fire and general insurance companies Ltd.. National insurance companies Ltd.. Reliance General insurance company.. Details of general insurance are as follows. ID: 632595
Direct Link:
Embed code:
Download this presentation
DownloadNote - The PPT/PDF document "GENERAL INSURANCE Formed under Act.,1972..." is the property of its rightful owner. Permission is granted to download and print the materials on this web site for personal, non-commercial use only, and to display it on your personal computer provided you do not modify the materials and that you retain all copyright notices contained in the materials. By downloading content from our website, you accept the terms of this agreement.
Presentations text content in GENERAL INSURANCE Formed under Act.,1972.
Slide1
GENERAL INSURANCE
Formed under Act.,1972.
Slide2
General insurance companies such as
New India insurance companies Ltd.
Oriental fire and general insurance companies Ltd.
National insurance companies Ltd.
Reliance General insurance company.
Slide3
Details of general insurance are as follows
Property insurance- (fire insurance & marine insurance)
Liability insurance- (theft, fidelity, motor & machine insurances )
Slide4
Importance of Insurance
Importance of insurance may be studied under four heads:
Importance to an individual
Importance to business
Importance to commerce and industry
Importance to society.
Slide5
Importance to an Individual
Insurance provides security and safety.
It provides peace of mind.
It eliminates dependency.
It serves as a source of savings.
Life insurance as a sound investment.
It protects mortgage property.
Others (family needs, old age needs and so on)
Slide6
Importance to
business
Financial help.
Reduces uncertainty of business losses.
It improves efficiency.
Indemnification.
Grant of credit facilities.
Continuous business.
Employee's security.
Slide7
Importance to commerce and industry
Economic development.
Earns foreign exchange.
Source of capital formation.
Source of income
Slide8
Importance to society
Protection to society's wealth.
Economic growth.
Standard of living.
Social security benefits.
Equitable distribution of loss.
Removal of social evils.
Accelerate the production cycle.
Reduction in inflation.
Huge funds.
Slide9
Insurance as a social security tool
Security and safety.
Peace of mind.
Encourage savings.
Provides investment.
Meets various needs.
Helps in loss reduction.
Increases efficiency.
Enhancement of credit.
Control inflation rate.
Confidence in work.
Slide10
Insurance and economic development
Relationship between insurance and economic development.
Factor affecting E.D.
Investment necessary.
Huge funds.
Accelerate the production cycle.
Protection against risk.
Promotes foreign trade.
Promotes financial stability.
Slide11
Fundamental of agency law
(chapter-2)
Definition of an Agent
A person can be an agent only when he is
authorised
to act for the principal.
Slide12
Section 182 of the Indian contract Act defines the word 'Agent and principal'.
To be an Agent- The person employed must be
authorised
to do any act for another.
Principal- The person for whom such act is done of who is so represented.
Slide13
Authority of Agents
Express authority.
Implied authority.
Ostensible or Apparent authority.
Slide14
Duties of Agent to Principal
The act with in scope.
Proper care.
To deduct lawful charges.
Reasonable diligence.
Not adverse title.
To render accounts.
In interest of principal.
Not to deal on own name.
No conflict.
Not delegate further.
Slide15
Rights of an Agent
Right to remuneration.
Right to get compensation.
Right to return money.
Right to indemnity.
Right to retention.
Slide16
Liabilities of Agent
Towards principal.
Towards third party.
Slide17
Agent regulations
Licence
is required under section 42 of insurance Act,1938 which is regulated by the insurance regulatory and development authority(IRDA) ````````````````````````````````````````````
---