Angel Investing PowerPoint Presentation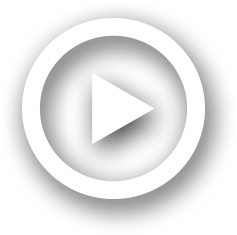 Description
Trends and Highlights. A Few Facts. $20B invested in the U.S. annually. 60,000 companies – 80% seed. 258,000 . active. angel investors. Average investment size - $10K - $100K. Not neat and tidy. Hard work but fun. ID: 569325
Embed code:
Download this presentation
DownloadNote - The PPT/PDF document "Angel Investing" is the property of its rightful owner. Permission is granted to download and print the materials on this web site for personal, non-commercial use only, and to display it on your personal computer provided you do not modify the materials and that you retain all copyright notices contained in the materials. By downloading content from our website, you accept the terms of this agreement.
Presentations text content in Angel Investing
Slide1
Angel Investing
Trends and Highlights
Slide2
A Few Facts
$20B invested in the U.S. annually
60,000 companies – 80% seed
258,000
active
angel investors
Average investment size - $10K - $100K
Not neat and tidy
Hard work but fun
Slide3
Why Invest Early – High Return Potential
$1000 in FB in 2005 = $624,500 today (62,450%)
$1000 in
Airbnb
in 2009 = $589,667 today (58,967%)
$1000 in
Dropbox
in 2008 = $391,500 today (39,150%)
Peter
Thiel
invested $500K in FB for 10.2% in 2004. He sold 16.8M shares at IPO for $638M and has another $396M left.
Slide4
But Remember
Many die
Some survive (1 – 5x)
A few thrive (20x+)
Slide5
Startup Investor Ecosystem
Angels
&
Incubators($0-10M)
"Micro-VC" Funds ($10-100M)
"Big" VC Funds ($100-500M)
"Mega" VC Funds (>$500M)
Starfish
Southern Cross
General Catalyst
Pollenizer
Startmate
PushStart
Tank Stream
Carnegie
Blackbird
Sequoia
Accel
GBS
Netus
Innovation Bay
Incubation
SeedSeries ASeries BSeries C+
Bootstrap,
KickStarter
,
Crowdfunding
Slide6
Highlights Q1 2013 – Halo Report
Median Angel Round Size Up To $700K
Pre-Money Valuations Average $2.5M
81% of deals occur in angel groups home state
Angel Groups Syndicate 3 Out of Every 4 Deals
Slide7
Median And Mean Round Size
Slide8
Co-Investing Median Round Size
Slide9
Q2'13 Sectors
Internet – 37.2%
Healthcare – 19.9%
Mobile – 13.6%
Software – 4.2%
Slide10
Sectors
Slide11
Round Size By Sector
Slide12
U.S. Valuations
First Quartile - $1.2M
Median - $2.5M
Third Quartile - $3.0M
Top Quartile - $5.5
Slide13
Valuations – Halo Report
Slide14
Co-Invest Percentages
Slide15
Strategies to Enhance Performance 
Pick a Goal
– Is this for fun, profit or philanthropy
?
Invest Where You Have Industry Expertise –
Analysis indicated that expertise has a material impact on angel investors' returns. Returns were nearly double for investments in ventures where the investor had related industry
expertise and contacts.
Increase Due Diligence Time
–
Investors experienced better returns in the deals where they exercised more due diligence. Sixty-five percent of the exits with below-average time spent on due diligence reported a return that was less than their original investment. Losses occurred in only 45 percent of the deals where investors did above-average due diligence
.
Syndicate or Co-Invest With Experts
(pattern recognition)
Build a Portfolio (10 or more)
– Look at a lot of deals before you invest
Participation
or Adding Value
–
After an angel makes an investment, his or her participation in the venture – through mentoring, coaching, and financial monitoring – is significantly related to that venture's returns, according to the study
.
Be Careful With Follow-On Investing
–
Deals where the angel investor made follow-on investments generated significantly lower returns. In ventures where follow-on investments were made, nearly 70 percent of the exits occurred at a loss.
http
://www.kauffman.org/research-and-policy/returns-of-angels-investors
-in
groups.aspx#sthash.TObynS6L.dpuf
Slide16
Important Considerations
Team, expertise, and market are most
important
Chemistry must be good
Deep understanding of the problem (authentic connection) + passion is key
Deal structure and valuations are important but secondary
Slide17
Places To Learn More
http://www.paulgraham.com/angelinvesting.html
(Paul Graham)
https://angel.co
(Angel List)
http://www.angelresourceinstitute.org
(Angel Association US)
http://www.fabricegrinda.com/entrepreneurship/9-business-selection-criteria/
http://www.svb.com/halo-report/
(Halo Report)
http://aaai.net.au
(Australian Association of Angel Investors)
http://
www.tommckaskill.com/ebooks/angels.html
(
Tom
McKaskill's
book
An Introduction to Angel Investing)
Innovation Bay, Sydney Angels, Melbourne Angels, SA Angels, etc
Slide18
---