Avenue Therapeutics, Inc. PowerPoint Presentation, PPT - DocSlides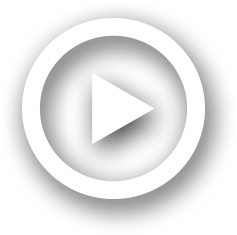 Description
April . 2017. Forward Looking Statements. Statements in this presentation that are not descriptions of historical facts are forward-looking statements within the meaning of the . ". safe harbor. ". ID: 639910
Direct Link:
Embed code:
Download this presentation
DownloadNote - The PPT/PDF document "Avenue Therapeutics, Inc." is the property of its rightful owner. Permission is granted to download and print the materials on this web site for personal, non-commercial use only, and to display it on your personal computer provided you do not modify the materials and that you retain all copyright notices contained in the materials. By downloading content from our website, you accept the terms of this agreement.
Presentations text content in Avenue Therapeutics, Inc.
Slide1
Avenue Therapeutics, Inc.
April 2017
Slide2
Forward Looking StatementsStatements in this presentation that are not descriptions of historical facts are forward-looking statements within the meaning of the "
safe harbor" provisions of the Private Securities Litigation Reform Act of 1995. We have attempted to identify forward-looking statements by terminology including "anticipates,
" "
believes,
"
"can," "continue," "could," "estimates," "expects," "intends," "may," "plans," "potential," "predicts," "should," or "will" or the negative of these terms or other comparable terminology. Forward-looking statements are based on management's current expectations and are subject to risks and uncertainties that could negatively affect our business, operating results, financial condition and stock price. Factors that could cause actual results to differ materially from those currently anticipated are risks relating to: our growth strategy; results of research and development activities; uncertainties relating to preclinical and clinical testing; our dependence on third party suppliers; our ability to obtain, perform under and maintain financing and strategic agreements and relationships; our ability to attract, integrate, and retain key personnel; the early stage of products under development; our need for substantial funds; government regulation; patent and intellectual property matters; competition; as well as other risks described in our SEC filings. We expressly disclaim any obligation or undertaking to update or revise any statements contained herein to reflect any change in our expectations or any changes in events, conditions or circumstances after the date of this presentation.
2
Slide3
Avenue and its Value Proposition
3
What We
Do and Why
We focus on pharmaceuticals for the acute/intensive care hospital setting
U.S. hospital market is concentrated and requires a small sales forceOur lead asset intravenous (IV) tramadol is ready to enter Phase III developmentTrend on "multimodal" treatment for pain favors new products that help patients avoid strong narcoticsTramadol is an opioid without the typical side effects of narcoticsWe are a subsidiary of Fortress Biotech that is run by an experienced management team and advisorsBacking by Fortress' BD effort = New pipeline product candidates
Slide4
U.S. Post-Op Pain Market IV analgesics sells
~$1 billon (~300 million units)/yrIV acetaminophen sells ~$250MM - ~25% of total dollar market with approximately 3 to 4% of the volumeRoom for Improvement
4
Available Classes
Pain
LevelsCommon Limitations & ContraindicationsIV narcoticsModerate to severeStrong sedationRespiratory depressionConstipationRisk of dependenceIV NSAIDSMild to moderately severePost-op bleeding riskGI side effectsRenal impairmentIV acetaminophenMild to moderateHepatic impairment
Slide5
What is Tramadol
Not a typical opioidTwo distinct mechanisms of action: (1)weak opioid agonist, and (2)inhibitor of monoamine neurotransmitter reuptake
Labeled for "moderate to moderately severe pain"
Analgesic
effect similar to
other opioid therapies Differentiated safety profile compared to other opioidsOral tramadol widely prescribed in the U.S.Schedule IV and one of the most prescribed pain medicationsPrescriptions increased from 23.3 million in 2008 to 43.8 million in 2013~$1.2 billion annual sales despite being genericIV tramadol widely used outside the U.S.Accounts for ~10% of IV analgesic use in the post-op setting in E.U.5
Slide6
IV Tramadol
Summary
Indication
Moderate to moderately severe pain
Regulatory pathway
505b(2)Stage of developmentPhase III to begin in 2017Clinical efficacy*Parenteral tramadol has been tested in several randomized, double-blind, parallel-group, comparative studies. It effectively relieved moderate to severe post-op pain associated with several types of surgeries (abdominal, orthopedic, and cardiac surgery) in these studies.Tolerability*In general, tramadol was well tolerated in clinical studies. The most common adverse events were nausea, dizziness, drowsiness, tiredness, sweating, vomiting, and dry mouth.
Unlike other opioids, it did not cause clinically relevant respiratory depression.
6
*Tramadol: A Review of its Use in Perioperative Pain. Scott LJ, Perry CM.
Drugs
. 2000
Jul;60(1):139-76.
Slide7
New Restrictions on OpioidsNew guidelines from CDC to physicians attempts to limit opioid prescribing Many states have passed laws restricting opioid prescriptions The U.S. DEA has reduced the amount of almost every Schedule II opioid medication that may be
produced in the U.S. in 2017 by 25 percent or more7
Slide8
IV Tramadol Opportunity IV tramadol may be used in all types of inpatient and outpatient surgeries and as
part of a multimodal analgesic plan for major surgery It may be an improved option for patientsWith poor cardiopulmonary function
Elderly patients at risk for respiratory depression
Obese patients with sleep apnea
Contraindicated
for NSAIDS Patients who cannot tolerate strong narcotics such as morphine due to side effects such as sedation, constipation, and history of drug dependence, etc.8
Slide9
Results from a Survey of 30 U.S. Anesthesiologists*9
*Survey conducted through LEERINK and available upon request
Patients taking
Switch
to IV tramadol
Add IV tramadolIV morphine40%41%IV NSAIDS26%37%IV acetaminophen24%35%
Slide10
Advantages of IV Tramadol Documented efficacy and safetyPhysician familiarity with tramadol
Less addictive than widely prescribed narcotics in the hospitalAvailable "step-down" therapyOur IV tramadol dosing regimen provides similar
Cmax and AUC to that of oral Ultram 100 mg Q6h at steady state.
10
Slide11
Phase 3 Program*11
StudyGoalsDesign
Orthopedic model(Bunionectomy
)
To demonstrate
safety and efficacy of IV tramadol (50 mg dose) versus placeboTo understand dose response405 patients, 3-arm (IV tramadol 50 mg, 25 mg, or placebo), 1:1:1 randomized, and double-blind studySoft tissue model(Abdominoplasty)To demonstrate safety and efficacy of IV tramadol (50 mg dose) versus placeboTo understand safety and tolerability versus standard of care360 patients, 3-arm (IV tramadol 50 mg, placebo, or morphine), 3:3:2 randomized, and double-blind studySafety studyTo achieve total exposure of 500 patients on IV tramadol (50 mg dose)To understand safety in "real-world" situations250 patients, open-label, single arm, all surgical types*Key elements clarified and confirmed at EOP2 Meeting
Slide12
Intellectual PropertyU.S. Patent No. 8,895,622 "Intravenous Administration of Tramadol" Issued on November 25,
2014U.S. Patent Applications Serial No. 14/713,775 and No. 14/550,279
Both are continuation applications of the '622 patent and will issue as patents in Q1 2017
U.S. Patent Application Serial No. 15/163,111
This
is a new patent filing Further Patent Applications are contemplated for filing in 2017 *A Notice of Allowance is issued after the USPTO makes a determination that a claimed invention is novel and nonobvious in light of all known technology in existence, and that a patent should be granted from such an application12
Slide13
Executive Team and Key AdvisorLindsay Rosenwald,
MD, Executive ChairmanChairman and CEO of Fortress Biotech, Inc.Prolific
and successful investor in the life sciences industry for over 20 years
Co-founder and Co-Portfolio
Manager
of Opus Point PartnersLucy Lu, MD, Interim President & Chief Executive OfficerEVP and CFO of Fortress Biotech, Inc.Former Senior Analyst at Citi Investment Research15 years of experience in life sciencesDavid Horin, Interim Chief Financial OfficerManaging Partner, Chord Advisors, LLC.Former Chief Financial Officer of Rodman & Renshaw Capital Group, Inc.Former Managing Director of Accounting Policy and Financial Reporting at Jefferies Group, Inc.Scott Reines, MD-PhD, Interim Chief Medical OfficerFormer Vice President/Senior Vice President at Merck Research Laboratories and Johnson & Johnson Pharmaceutical R&DOversaw development and approval of drugs including INVEGA, NUCYNTA, RISPERDAL CONSTA, TOPAMAX, EMEND, MAXALT, SINEMET, etc.
13
Slide14
Scientific Advisory BoardRobert Dworkin, PhD
Director of the Analgesic, Anesthetic, and Addiction Clinical Trial Translations, Innovations, Opportunities, and Networks (ACTTION)
Harold Minkowitz
, MD
Assistant Professor of Anesthesiology at the University of Texas Health Science Center at
HoustonNeil Singla, MDFounder and Chief Scientific Officer, Lotus Clinical ResearchMark Wallace, MDDirector, Center for Pain Medicine, UC San Diego14
Slide15
Upcoming Milestones
Commence Phase 3 program in 2017Phase 3 Data 2018
NDA filing 2019
~$30 million to complete Phase 3 Program
15
Slide16
Avenue Therapeutics, Inc.Contact:
Lucy Lu, M.D.2 Gansevoort St., 9th FloorNew York, NY 10014
Tel: 781-652-4511Email: llu@avenuetx.com
16
---