A Guided Tour of the Public Contracts Regulations 2015 PowerPoint Presentation, PPT - DocSlides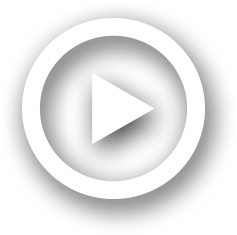 Download this presentation
DownloadNote - The PPT/PDF document "A Guided Tour of the Public Contracts Re..." is the property of its rightful owner. Permission is granted to download and print the materials on this web site for personal, non-commercial use only, and to display it on your personal computer provided you do not modify the materials and that you retain all copyright notices contained in the materials. By downloading content from our website, you accept the terms of this agreement.
Presentations text content in A Guided Tour of the Public Contracts Regulations 2015
Slide1
A Guided Tour of the Public Contracts Regulations 2015
Gayle Monk
20
th
April 2015
Slide2
What will we cover?
A look at some of the key changes and new rules in the Public Contracts Regulations 2015 focussing on:
New procedures, and changes to existing ones
Lots and how they are used
Changes
to the exclusion and selection processes
Changes
to contract award and evaluation criteria
Pre-market consultation
The different rules for social and other services – the "light touch regime"
"Reserved" contracts
Treatment of subcontractors
Part 4 and the Young Reforms
Slide3
New procedures and changes to existing onesWhat does the process look like? Procedures (Regs 26 & 29-31)
Open and restricted procedures remain largely unchanged
"
Competitive procedure with negotiation
" (CPN) and "
competitive dialogue
" (CD) now both available where:
requirements "
cannot be met without the adaption of readily available solutions
"
contract "
includes design or innovative solutions
"; or
contract cannot be awarded without negotiations because of specific circumstances related to "
complexity, legal or financial make-up or risk"
Innovation partnership (IP)
covers initial product development and subsequent purchases
tendered procedure – similar to CPN
Slide4
Open & restricted procedures – minimum timescales (Regs 27, 28, 47)
ProcedureSituationPQQTendersOpennormal N/A35 days*with PINN/A15 daysacceleratedN/A15 daysRestrictednormal30 days30 days* (except central government)with PIN30 days10 daysaccelerated15 days10 days
*
5
days less if tenders submitted by electronic means
Accelerated procedure available where:
state of urgency "
duly substantiated by the contracting authority
"
makes normal time limits "
impracticable
"
Time limits must be sufficient to complete PQQs/tender (Reg 47)
Slide5
Lots and contract limits (Reg 46)
Can limit the number of lots a tenderer can:bid for; and/or winMaximum number must be stated in OJEU noticeHow lot contracts are awarded to bidders who "win" more than the maximum number of lots:criteria must be "objective and non-discriminatory" i.e. cannot simply "let contractor choose"Contracting authority can choose to combine several (or all) lots in these circumstances as well provided they state this up front. Small lots rule remains the same.
Divide or explain
Client
must justify decision not to break down contracts into separate lots
J
ustification must be set
out in the procurement
documents or the client's procurement record
Slide6
Being Ready - Procurement documents & e-tenders (Regs 2 & 53)
Online availability of procurement documents including:Contract, specification, cost modelITT, tender submission requirements and "additional documents"Compulsory e-tendering & communications From 18 April 2018 (buying clubs 2017)Data integrity system requirements (e.g. no access to tenders until after deadline)Must document verbal communications impacting on tender submission or evaluation
"
Contracting authorities shall
by means of the internet, offer
unrestricted and full direct access
free
of charge to the procurement documents from the date of publication
[of
the OJEU
notice]"
Reg 53(1
)
Slide7
Contractor reliability- prequalification (Regs 56-65)
New standard PQQ mandated by the Crown Commercial ServiceNew terminology Reg 58 - minimum standardsTo prequalify "suitable" bidders Pass/fail questionsCalled "selection criteria" Reg 65 - tender list selectionCan limit the number of bidders "meeting the selection criteria" that are invited to tender Scored questions"Invitation criteria"?
European Single Procurement Document
Self-declaration of compliance
Standard form from Commission
"Verified" just before contract award
Challenge risk if "untrue" and rejected
Slide8
Exclusion (Regs 24 & 57)
New exclusion grounds "Significant or persistent deficiencies in the performance of prior public contract which led to early termination, damages or other comparable sanctions"Conflicts of interest, collusion, breaches of environmental or employment law etc."Self-cleaning" provisions "Active collaboration", compensation & "active measures" to prevent recurrenceDefault exclusion period - 3 years (for discretionary exclusion) or 5 years (for monthly exclusion)Reflected in the standard PQQ
Exclusion for previous contract delivery problems
Problems must have been "significant" or "persistent"
Must be on a prior public contract
Deficiencies must have led to "early termination, damages or other comparable sanctions" – would not apply if termination was under a "break clause"
Slide9
Selection - financial (Regs 56, 58 & 60)
Economic and financial standing information Bank reference & insurance detailsPublished accounts and turnover statementGroup company infoImpact No use of credit reference agenciesNeed to identify "special risks" if using higher minimum turnoverProtections may be sought instead (e.g. payment in arrears, performance bond, retention)
Financial
Annual turnover no more than 2 times contract value unless "special risks"
Minimum turnover in "area" (of work) covered by the contract unless "special risks"
Financial ratios
Minimum insurances
Slide10
Selection – technical (Regs 56, 58 & 60)
References
Can be used only to establish a "sufficient level of experience"
Express ability to exclude for poor performance may limit the opportunity to regard this as part of technical ability
Information that can be requested:
subcontracting proportions
List
of previous contracts - 5 years works or 3 years services/supplies
Technicians
, technical facilities and workforce & managerial staff
Supply
chain management & tracking systems (
new)
Educational
& professional
qualifications
Environmental
management
Average
annual manpower
Tools
, plant, technical
equipment
Quality
assurance certificates
Slide11
Implied contract terms (Reg 73)
Compulsory termination Implied into contract if not includedBut implied terms may not deal with timing and consequences of termination30 day payment termsApply if invoice "undisputed""Undue delay" in "verifying invoices" is no excuseMust be cascaded down supply chain
Must terminate if:
European Court decides serious breach of Treaty / EU Directives
substantial change occurscontractor should have been disqualified (mandatory exclusion)
Compulsory termination
Slide12
Contract Award Criteria (Regs 67 and 68)
MEAT
Identified on the basis of price or cost using a cost effectiveness approach
Best price-quality ratio
Can include environmental/social aspects
Linked to the subject matter of the contract
Where the cost element takes the form of a fixed price or cost bidders can compete on quality criteria only
LIFE-CYCLE COSTING
This must be stated in the procurement documents if used
Objective and non discriminatory
Accessible
Slide13
Pre-Market Consultations (Reg 40)
Preliminary market consultations
40.—(1) Before commencing a procurement procedure, contracting authorities may conduct market consultations with a view to preparing the procurement and informing economic operators of their procurement plans and requirements.
(2) For this purpose, contracting authorities may, for example, seek or accept advice from independent experts or authorities or from market participants.
(3) Such advice may be used in the planning and conduct of the procurement procedure, provided that it does not have the effect of distorting competition and does not result in a violation of the principles of non-discrimination and transparency.
Slide14
Light touch regime for some services contracts (Regs 74 to 76)
New light touch regime for certain services:health and social serviceslegal serviceseducational services (but not training)Over the threshold of €750,000 (£625,050)"Other services" (residual category) will now be fully regulatede.g. grounds maintenanceCrown Commercial Service guidance
Some services now subject to "full" tendering regime
Grounds maintenance
Agency staff (other than in care or health sectors)
Rail transport
Slide15
Schedule 3
(CPV
Code)
Description
Supply
services of domestic help personnel, supply services of nursing personnel and supply services of medical personnel. Private households with employed persons and manpower services for households, agency staff services for households, clerical staff services for households, temporary staff for households, home-help services and domestic services.
Health,
social and related services
Administrative
, defence and social security services; educational and training services, exhibition, fair and congress organisational services, seminar organisation services, event services, cultural event organisation services, festival organisation services, party organisation services, fashion shows organisation services and fair and exhibition organisation services.
Administrative
social, educational, healthcare and cultural services
Compulsory
social security services
Benefit services
Other community,
social and personal services including services furnished by trade unions, political organisations, youth associations and other membership organisation services
Religious services
Catering
services for private households, meals-on-wheels services, meal delivery service, catering services, catering services for transport enterprises, catering services for other enterprises or other institutions, school catering services, canteen services, canteen and other restricted-clientele cafeteria services, canteen management services and school-meal services
Hotel and restaurant services
Slide16
Schedule 3
(CPV
Code)
Description
Legal
services, to the extent not excluded by Regulation 10 (1)(d)
Other administrative
services and government services
Provision
of services to the community
Prison
related services, public security and rescue services to the extent not excluded by regulation 10(1)(h)
Investigation and security services,
security services, alarm-monitoring services, guard services, surveillance services, tracing system services, absconder-tracing services, patrol services, identification badge release services, investigation services and detective agency services, graphology services and waste analysis services.
Investigation
and security services
Services provided by extra-territorial organisations and bodies
and Services specific to international organisations and bodies
International
services
Postal and telecommunications
services, post and courier services, postal services, postal services related to newspapers and periodicals, postal services related to letters, postal services related to parcels, post office counter services, mailbox rental, post-restante services, Internal office mail and messenger services.
Postal
services
Miscellaneous services
Slide17
Light Touch Regime (Regs 74 to 76)
Publication of notices
Must publish a contract notice or a PIN to start the procedure, which should include details concerning:
Conditions for participation;
Time limits for contacting the contracting authority;
The award procedure to be applied.
Must publish a contract award notice at the end of the procedure but can "group"
CANs
quarterly
Slide18
Principles of awarding contractsProcedures to be determined by the contracting authorityMust be at least sufficient to ensure transparency and equal treatmentMay deviate from the information given in the contract notice or PIN but only if:Doing so doesn't breach transparency and equal treatment;Contracting authority has duly considered the matter, documented its conclusions and informed participants;Time limits must be reasonable and proportionate;Can follow procedures that correspond with the "normal" procedures
Light Touch Regime (
Regs
74 to 76)
Slide19
Principles of awarding contractsContracting authorities may take into account any relevant considerations when awarding the contract, including:(a) the need to ensure quality, continuity, accessibility, affordability, availability and comprehensiveness of the services;(b) the specific needs of different categories of users, including disadvantaged and vulnerable groups;(c) the involvement and empowerment of users; and(d) innovation.
Light Touch Regime (
Regs
74 to 76)
Slide20
Reserved contracts – supported businesses (Reg 20)
Contracting authorities may reserve (ring-fence) competition for contracts to:
Sheltered workshops
Economic operators whose main aim is the social and professional integration of disabled or disadvantaged persons
Or may provide for the contract to be performed in sheltered employment programmes.
At least 30% of the workforce of the economic operator must be disabled or disadvantaged workers.
Slide21
Reserved Contracts – public service mutual organisations (Reg 77)
Contracting authorities may also reserve contracts for certain services to "qualifying organisations" which fulfil the following conditions:
Objectives are the pursuit of a public service mission linked to the delivery of the services;
Profits are reinvested with a view to achieving that objective; any distribution of profit is based on participatory considerations;
Management or ownership structures are based on employee ownership or participation, or require the active participation of employees, users or stakeholders.
The organisation must not have been awarded a contract under
Reg
77 by the contracting authority in the preceding 3 years.
Contract is for a maximum of 3 years.
Slide22
Services that can be "reserved"
75121000-0
Administrative educational services
75122000-7
Administrative healthcare services
75123000-4
Administrative housing services
79622000-0
Supply services of domestic help personnel
79624000-4
Supply services of nursing personnel
79625000-1
Supply services of medical personnel
80110000-8
Pre-school education services
80300000-7
Higher education services
80420000-4
E-learning services
80430000-7
Adult-education services at university level
80511000-9
Staff training services
80520000-5
Training facilities
80590000-6
Tutorial services
85000000-9 – 85323000-9
85000000-9 – Health and social work services
85100000-0 – 85172000-5 – Health services
85200000-1 – 85210000-3 –Veterinary services
8530000-2 – 85323000-9 – Social work and related services
92500000-6
Library, archives, museums and other cultural services
92600000-7
Sporting services
98133000-4
Services furnished by social membership organisations
98133110-8
Services provided by youth associations
Slide23
Subcontracting arrangements
Contracting authority can ask tenderers to indicate any share of the contract they intend to subcontract and any proposed subcontractorsWithout prejudice to the main contractor's liabilityFor works contracts (and services at a facility under the direct oversight of the client) the contracting authority must:require from the main contractor the names, contact details and legal representatives of its subcontractorsRequire the main contractor to notify it of any changes, including any new subcontractorsProvisions may be extended down the supply chain at the contracting authority's discretionMandatory exclusion can be extended to subcontractors
Regulation 71 (Subcontracting)
Slide24
Part 4 and the Young Reforms
Ostensibly about making procurement opportunities more accessible to smaller businesses and voluntary organisations
See CCS PPN 03/15
CCS guidance on
PQQs
CCS Standardised PQQ
Not applicable to
:
NHS bodies (at the moment)
Academies and maintained schools
Slide25
Part 4 Using Contracts Finder "where contract notices are used" – Regulation 106
"Where a contracting authority sends a
contract notice
….."
Information to be published – Regulation 106(2) (advertisement)
Have regard to Cabinet Office
Guidance
When does a contracting
authority
identify an opportunity? – see Regulation 110(5)
Slide26
Below Threshold Procurement – Regs 109 - 111
Apply to contracts between £25,000 and the threshold for services (£172,215) – whether for works, supplies, services or "light touch regime" services
Contracts Finder:
Where the contracting authority advertises a contract award opportunity
Not
where the contracting authority makes an opportunity available to only a number of particular economic operators selected for that purpose (whether ad hoc or under a framework agreement)
PQQs:
Contracting authority cannot
use
one between those thresholds
e.g. for light touch regime you can use PQQs if above £172,215
Slide27
Contract Awards – publication of information on Contracts Finder – Regs 108 and 112
If you publish a contract award notice (above threshold contract): Contractor, date, value (Reg 108)
For below threshold contracts: Contractor, date, value, whether contractor is an SME or VCSE (Reg 112)
VCSE is "a non-governmental organisation that is value-driven and which principally reinvests its surpluses to further social, environmental and cultural objectives".
Slide28
PQQs - Regulation 111 – below threshold
No PQQ stage in procurement for below threshold contracts (at
services
level for all procurements)
But, in any event, contracting authorities can ask suitability assessment questions!
"Suitability assessment questions" means …
"a question which relates to information or evidence which the contracting authority requires for
the
purpose of assessing whether candidates meet minimum standards of suitability, capability, legal status or financial standing."
Have regard to Cabinet Office guidance
Reportable deviation
Slide29
PQQs - Regulation 107 – above threshold
Have regard to guidance about qualitative selection, which says:
Only use the standard PQQ or otherwise PAS91 for public works contracts above threshold
Technical and Professional Ability – Paragraph 8 of the CCS Guidance
"Contracting authorities are permitted to ask further project specific questions …. as part of selection."
Is silent on
:
Works contracts between the threshold for services and the threshold for works
Light touch regime services between the €207,000 and €750,000.
Slide30
Payment of undisputed invoices (Reg 113)
Payment within 30 days by contracting authorities, contractors and subcontractors:
Except
for health and schools/academies
Mandatory provisions in contract conditions
Publication of payment record
Slide31
Validity of contracts (Reg 114)
A
material failure to comply with any requirement of this Part does not, of itself, affect the validity of a public contract that has been entered into.
Slide32
Questions
News and legal updates:
www.anthonycollings.com/news-and-events/briefings.aspx
Advice:
Mark.Cook@anthonycollins.com
Gayle.Monk@anthonycollins.com
Slide33Slide34Slide35Slide36Slide37Slide38
---