Quality & Documentation PowerPoint Presentation, PPT - DocSlides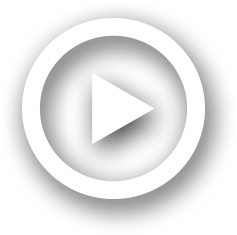 Description
For Heart Failure & AMI . Programs. Nathalie De . Michelis. , . Cardiovascular . Program Manager. July 24. th. , 2014. Formal . outpatient HF . Clinic program. 1535 HF . clinic . visits. 551 single pts. ID: 738101
Direct Link:
Embed code:
Download this presentation
DownloadNote - The PPT/PDF document "Quality & Documentation" is the property of its rightful owner. Permission is granted to download and print the materials on this web site for personal, non-commercial use only, and to display it on your personal computer provided you do not modify the materials and that you retain all copyright notices contained in the materials. By downloading content from our website, you accept the terms of this agreement.
Presentations text content in Quality & Documentation
Slide1
Quality & DocumentationFor Heart Failure & AMI Programs
Nathalie De
Michelis
,
Cardiovascular
Program Manager
July 24
th
, 2014
Slide2
Formal outpatient HF Clinic program
1535 HF
clinic visits551 single ptsDischarge Unit & Servicesfor Primary HF Dx
Heart Failure ProgramInpatient and Outpatient FY 2013-2014
Inpatient visit volume174 PDx of AMI254 PDx of HF254 with 2nd Dx w/ Acute HF
Slide3
CV Program Design…Coordinated Care Across the Continuum
(In-patient)ED triage (CP unit, CP/AMI & HF Algorithms)Identifying patient population/AMI & HF program introduction Multidisciplinary Clinical PathwaysHF & PCI
EBT Cardiology Order Sets Please try to useA fib, AMI, CP, EP, HF,
Cath, PCIInitiation of patient education process by HF NP & HF CoachState-of-the-art diagnosticsCollaborative input for advanced treatments:interventional, device, surgical therapies, cardiac anesthesiaComprehensive discharge plan/case
mgmtf/u with in a week, Home Health when eligible,….
Palliative care/end of life
Research pool
Slide4
CV Program Design…Coordinated Care Across the Continuum(Out-Patient)
UCI Cardiac Rehab
Cardiology ClinicGeneral CardiologyEP/Pacemaker ClinicValve ClinicWoman Card ClinicAdult Congenital Clinic
CV Preventive ClinicHF Clinic
Open access & program follow-upTimely post-discharge HF recommendations to PCPHF Program f/u of moderate-advanced HFIV Lasix48 hrs and 1 month follow-up phone calls  to prevent ED ReadmitHF & DM Chronic Disease in person Coach
Care Palliative Care Collaboration soon…HF/Palliative clinic
Research pool
Slide5
HF & AMI
L
istHF/AMI ListCommunication tool, between the HF Program Manager & the care team, to assist with the identification & the care of this population
Let me know if patients need to be added or deleted from the list below.Please
clarify pink areas on the patient listMemorandum of Agreement between IM & Cardiology for HF for Heart Failure PatientsNew Onset HF Admit to Card ServiceAcute HF following in UCI Card Admit to Card Other Acute HF  request a Card consult
Slide6
Quality Initiatives
Joint Commission Certified HF
Program
since 2008Dr. D. Lombardo Medical Director
OC Cardiovascular Receiving Center since 2005Dr. P Patel Medical DirectorMultiple National & State Quality InitiativesAmerican Heart Association (Gold Plus HF AHA award)
American College Of Cardiology
CMS & Joint Commission Measures
Readmission Reduction Task Force
DSRIP projects
I
mprovement of Primary Care in
HF & DM
Disease management
Research
Slide7
What are Hospital Quality Measures
Measures based on:
Scientific evidenceReflect guidelinesStandards of care or practice parametersConverts medical information from patient records into a rate or percentage that can be assess
Slide8
Why quality measure are important?
Use to assess:
How well care is provided to our patientOur performance over timeHelps improve patient care
Benchmark for outcomes & resource utilization (Internal, External , Public)
Public ReportingCMS & The Joint Commission Healthcare consumerismCMS.gov (Hospital Compare), Healthgrades.com, WebMD.com, State organizations
Pricing, Payment and ContractingQuality data used by insurers in negotiating contracts
Rate affect Reimbursement
rate
Pay-for-performance, VBP, Readmission Reduction Program
Physician Quality Reporting System
(PQRS), HEDIS
Slide9
AMI Hospital Quality Measures - CMS, TJC
Outpatient Arrival time to ECG &
Troponin for CPAspirin within 24 hrs of Arrival (or clear documented contraindication)
PCI Within 90 Minutes of Arrival for STEMIFibrinolytic within 30 Minutes of Arrival for STEMI (not used at UCI)
Discharge on (or clear documented contraindication if not)Aspirin ACE or ARB for LVSD
Beta Blocker
Statin
AMI
30 days Mortality rate
AMI 30 days Readmission rate
Slide10
AMI Composite
Slide11
AMI 30 Day Readmission rate
Slide12
Hos
pital compare for
AMI- PCI & ASA-CP measureshttp://www.medicare.gov/hospitalcompare/search.html
Slide13
Hospital
compare -
HCAHPS
Slide14
HF Hospital Quality Measures
% of HF patients given:
Discharge Instructions (need all 6 items)Diet  Cardiac diet  be more descriptive – i.e. 2g low salt, low fat….
Activity levelDaily
Weight Monitoring  Even if on DialysisMedications (complete reconciliation w/home & hosp. Rxwith indication for each Rx (NEW TJC measure)Symptom
managementRecommend
pt
to call if weight gain is >3lbs in a day or > 5lbs in a week
Follow-up
appointment
(with date and time on DC Instruction)
Documentation
of LVS function
ACE
or ARB for
LVSD at discharge
(or clear documented contraindication)
HF 30 days Mortality rate
HF 30 days readmission rate
Slide15
HF TJC & AHA GWTG Measures
DVT Prophylaxis while in hospital
Prior to Discharge on (or clear documented contraindication if not)Pneumococcal VaccinationInfluenza Vaccination During Flu SeasonICD Placed or Prescribed For EF≤ 35 (exclude new onset):
ICD Placed or Prescribed CRT-D or CRT-P Placed or Prescribed if QRS ≥120 or QRS ≥ 150 or LBBB
Discharge on (or clear documented contraindication if not)Evidence-Based Specific Beta Blockers for LVSD (Bisoprolol, Carvedilol, Metoprolol
CR/XL)Aldosterone Antagonist
Anticoagulation
for Atrial
Fibrillation
Hydralazine
Nitrate ( for African Americans on OGMT)
Post Discharge Appointment
(including date
,
time, location; or
home health
visit)
Follow-Up Visit Scheduled
Within 7 Days
or
Less
Slide16
HF Hospital Quality Measures –
HF Composite
Slide17
Hospital compare for
HF
Slide18
GWTG Achievement & TJC Measure –
Evidence-Based Beta Blockers
[TJC Target 90%]
[GWTG Target 85%]
Slide19
GWTG Achievement & TJC Measure –
Aldosterone Antagonist for LVSD at DC
[GWTG Target 75%]
Slide20
GWTG Plus Quality Measure
Anticoagulation for A. Fib
[GWTG Target 75%]
Slide21
GWTG
Achievement
Measure Follow-up at Discharge (with date, time & location)
[Target 85%]
Slide22
HF 30 Day Readmission rate
Slide23
How to improve HF/AMI measures & outcomes?
Slide24
How to improve HF/AMI measures?
Treating all present health
issuesMake sure well compensated when DCEducation during hospital stay- Patient should be familiar & competent with: Condition
MedicationSymptom ManagementLife style change
Importance of follow-up ( to prevent no show)Proper Documentation of Guideline therapy or explicit contraindicationi.e. ACE & ARB contraindicated at this time due to worsening renal function
i.e. Not on anticoagulation for A. Fib due to active GI bleeding
Proper
Documentation
of conditions & procedures
as it affect Coding
Slide25
How to improve HF/AMI measures?
Use Disease Specific Order Set
Proper DischargeMedication ReconciliationAll needed components are on Discharge instructionsThe discharge summary document must contain
Provider contact informationDischarge date Discharge DiagnosisUpdated summary of the patient's hospitalization.
Pending labs, test and imagingOther follow-up issues for next providerComplete set of discharge instructions
Slide26
Discharge Process
Proper transition of care
Early follow-up (7 days post dc with PCP & needed specialties)Give Date & time of appointment before dischargePrompt transfer of hospitalization information to PCP or to next care providerAccess to care and medicationRefer to Home Health, Cardiac Rehab, Telemonitoring
Refer to free UCI Patient education classes.HF, Heart Diet, DM, HTN
The discharge summary creates the Discharge instructionsBe certain the nurse provides the patients with the FINAL versionmust notify nurse if there are any last minute changes Go over the instructions with the patient/family Fax/e-fax/mail discharge summary to the next care provider
Slide27
Discharge note –Core Measures
Please complete on all AMI & HF (chronic or acute)
Memory Aids &Last chance to meet measures
Slide28
Memory Aids
Slide29
Memory Aids
Slide30
UC Irvine HealthThe importance of Clinical Documentation
Slide31
Why should we care?Documentation
drives:
The levels of coding, billing and reimbursementMeasure ComplianceSeverity of Illness (SOI) and Risk of Mortality (ROM)Measures by which healthcare organizations
& healthcare providers are evaluated and rankedStay competitive in the market
Insurance Companies' ContractingGeneral public shopping for careDue to trend of greater transparency & availability of clinical performance data, on internet websites (e.g. Healthgrades, hospital compare)
Prevention of random audits by the
government
and
serves to support the care provided by a healthcare provider in such an
event
Reduce
liability in
the event of legal
action
Slide32
Surfing for Quality of Care and Priceshttp://hospitalcostcompare.com
Hypertension Without Major Complications
Slide33
Hospital & Physician Report CardsHealthgrades.com Medicare.gov/hospitalcompare
Slide34
One thing leads to the next
Documentation
ICD CodeDRG (Diagnosis-Related Group)Severity adjusted DRGSeverity of illness & Mortality dataOutcomes + Accurate Documentation = Quality
Observed mortality
Expected mortality(From severity adjusted DRGs)
Slide35
What is a DRG and how does it work?
Identifies
the "products" that a hospital providesDRGs have been used in the US since 1982 to determine how much Medicare pays/reimburses the hospital for each "product"It is similar to a known recipe:Each DRG has a relative cost weight & expected LOS
Slide36
DRGsDRGs that are associated with a higher frequency of mortality are
frequently under documented
in regard to severity of illness i.e. heart failure, pneumonias, urinary tract infections, & malignanciesExample:Patients have who that have respiratory failure and cardiac arrestMost go into Hypotensive shock and have com. respiratory failure So if would document theseit would change the MS-DRG
and improve predicted mortality measuresInherently, the MSDRG system penalizes rushed documentation
Slide37
SOI, ROM, CC & MCCEvery patient we treat

get assigned a SOI & ROM rate based on the documentation between 1 and 4 . -1: Minor - 2: Moderate -3: Major -4: ExtremeSecondary Diagnosis Coding Rule and impacts: DRG Assignment, Severity of Illness/Risk of Mortality Reporting; and Organization and Physician Profiling, evaluation and ranking. Documentation of Diagnosis with severity (Acute, Acute on Chronic or chronic) instead of signs and symptomassist with CC/MCC, SOI & ROMImportant to document in detail the CCsAll co-morbidities
(Condition present on admission) All complications (Condition that develop after admission)
Slide38
Cardiac Diagnosis(Dx with** are not counted if patient expires)
Slide39
Respiratory Diagnoses(Dx with** are not counted if patient expires)
Slide40
Case Example 55 y/o female LOS 11 days - expired
When ≥ 3 different
organs are affected  start to
see MCC
Slide41
Heart Failure DRGs Comparison
Slide42
3MMS DRG 285 AMI, expired w/o CC/MCC Dx suggestion to consider
M= Affect
DRG S=Affect Severity R=Affect Mortality
Slide43
MSDRG are assigned a mortality risk model
Using
specific variable descriptionsThe mortality is than calculated and give us:our expected morality rate versus actual observe mortality The goal is to have high expected rate for low observe rateThis rate is used in our data and benchmarking
Slide44
Case example risk model 901:Assigned MSDRG of 285- AMI, expired without Comorbidity or Complication (CC)/Major
CC
Mortality model 901Variable Description
Model Group
Beta
Odds Ratio
95% Lower Confidence Interval
95% Upper Confidence Interval
P-Value
Intercept
901
4.452
Vent on Admission Day
901
1.938
6.943
6.137
7.854
0.000
Cardiac Arrest
901
1.816
6.149
4.943
7.649
0.000
Shock
901
1.589
4.897
4.290
5.590
0.000
Aortic Aneurysm Dissection/Rupture
901
1.520
4.571
2.763
7.561
0.000
Female, Age >= 85
901
1.418
4.127
3.541
4.811
0.000
Male, Age >= 85
901
1.393
4.026
3.404
4.761
0.000
Male, 80 <= Age < 85
901
1.195
3.304
2.738
3.987
0.000
Endocarditis
901
1.027
2.793
1.924
4.054
0.000
Female, 80 <= Age < 85
901
0.979
2.661
2.187
3.238
0.000
Other Pulmonary
901
0.887
2.428
1.571
3.750
0.000
Male, 75 <= Age < 80
901
0.795
2.214
1.817
2.697
0.000
Female, 75 <= Age < 80
901
0.769
2.159
1.743
2.674
0.000
CC Metastatic Cancer
901
0.760
2.137
1.658
2.756
0.000
Hypotension
901
0.724
2.062
1.784
2.384
0.000
Vfib
901
0.702
2.018
1.573
2.587
0.000
Ischemic Stroke
901
0.631
1.879
1.350
2.615
0.000
AMI Subsequent
901
0.576
1.779
1.232
2.569
0.002
Female, 65 <= Age < 75
901
0.563
1.756
1.470
2.097
0.000
Severe Brain/Spinal Conditions
901
0.562
1.754
1.479
2.081
0.000
Renal Disease/Failure
901
0.521
1.683
1.533
1.848
0.000
Male, 65 <= Age < 75
901
0.473
1.605
1.362
1.891
0.000
Acute Liver Disease
901
0.441
1.554
1.234
1.956
0.000
Sepsis
901
0.437
1.549
1.272
1.886
0.000
Admit Source = Transf From Skilled Nursing/Long Term Care
901
0.435
1.546
1.211
1.972
0.000
CC Fluid & Electr Disorders
901
0.351
1.421
1.289
1.566
0.000
CC Peripheral Vasc Disease
901
0.261
1.298
1.163
1.449
0.000
Aortic Stenosis
901
0.243
1.274
1.114
1.458
0.000
CC Coagulopthy
901
0.230
1.259
1.075
1.476
0.004
Admit Source = Transf From Acute
901
0.225
1.253
1.136
1.381
0.000
Male, 31 <= Age < 51
901
0.467
0.627
0.477
0.824
0.001
Slide45
UCI Q1 2014 Clinical Outcome reportRisk-Adjusted Mortality
Slide46
AMI case exampleOriginal attestation sheet
SOI of 3 and ROM of 3 (Major
)DRG 285 - Acute myocardial infarction, expired w/o CC/MCCDRG payment $9117.25
Slide47
Documentation correction
Patient
chart documentation improvement that affects SOI & ROM:Pleural effusion only (would affect SOI)Add
Acute Diastolic Heart Failure (would give it a CC, and affect DRG, SOI & ROM)
IntubatedInstead on a mechanical ventilator (would give it a
MCC)Fluid overload & Hyperkalemia
Instead

Fluid
&
Electr
Disorders (hyperkalemia)
(would
affect
ROM)
Also to affect DRG, SOI &ROM Prior to arrest could document:
Com Respiratory failure
Hypotension shock
Coma
Slide48
Coding attestation post documentation
SOI of
4 and ROM of 4 (Extreme)DRG 283- Acute myocardial infarction, expired w MCCDRG payment $22597.06 (+ $13479.81)
Slide49
Documentation & coding
Coders are limited in what they can code
They are not allowed to "interpret"i.e. Hgb 5.0 ≠ to anemiaDocument anemia with specific type, acuity & causeV Fib, Chest compression, defibtillation, epi …Cardiac arrest/CodeBacteriemia
sepsisNo response no noxious stimuli ComaDocument suspicions to the highest degree
knownFail documentation often happen when unable to obtain a test or specimenDocument what the treatment is based on the clinical pictureI.e "Suspect G-pneumonia, ….Rx.. given, as unable to obtain a sputum specimen." Do not under-state discharge diagnoses
Slide50
Heart Failure Documentation
r/o differential diagnosis if
n/a anymorei.e. COPS vs HF VS PN. HF is or is no longer the differential diagnosis for SOB/Volume Overload "Likely"= possible coding of that conditionDetermine if it is Right or Left Heart Failure
RHF = gets coded as 428.00 Unspecified HF , no code exist for RHF
Document cause of RHF i.e. RHF 2/2 Cor Pulmonale iF RHF alone need to meet all measures
Slide51
Heart Failure Documentation
Specify
to type Combine Systolic and DiastolicDiastolicSystolicDo not use systolic alone. Patients with systolic HF also have diastolic HF
Specify the acuityAcuteChronic
Acute on Chronic most acute HF patientsSpecify the etiology/cause if available (…HF 2/2…)Ischemic, Afib, HTN, Valvular,…
Slide52
Heart Failure SpecificityIf
the type is not document
event if acuity is It gets coded as 428.00 Unspecified HF i.e. Acute HF = 428.00 Unspecified HF A documented EF is not a diagnosis of HFEF 30% ≠ not coded as systolic
CHF exacerbation ≠ not coded as acute 428.00 Unspecified HF
≠ do not count as a comorbidityNew HF definition such as HFpEF, HFreF ≠ not coded Example proper documentation:Chronic
Systolic LV dysfunction 2/2 Ischemic CardiomyopathyAcute Diastolic LV dysfunction 2/2 Afib with RVR
Acute on Chronic Systolic LV dysfunction medication noncompliance
Right Heart Failure d/t acute Pulmonary HTN 2/2
Cor
Pulmonale
Slide53
ACS/AMI-Severity issues
Consist of 3 major clinical entities in a continuum
Unstable anginaNSTEMISTEMICaution with documentation of:ACS alone = gets coded as UAMI type 2 demand ischemia  gets coded as generic AMI (so
needs to meet guidelines)Otherwise to not document MI. Only Elevated troponin, demand ischemia 2/2….Severity issues
Identify new LBBBLocation of MIIdentify cardiogenic shockIdentify acute or chronic systolic HF when it is presentHypotension ≠ not codable as cardiogenic shockLow BP is not cardiogenic shockMulti organ failure ≠ not
codable
Slide54
STEMI & PCI documentation
If LBBB, Document if new or old.
If NEW = STEMI (needs to meet all AMI Measures)Document clearly if 1st ECG is STEMI or NSTEMIBe consistent through-out the chart
If PCI delay document:" PCI delay due to…"
Pt atypical presentation into the ED r/o aortic dissection prior PCI Pt hemodynamic and clinical instability requiring stabilization Difficult access to coronary arteries Difficult vascular access
Insertion of IABP prior PCI (w/i
90 min of arrival)
Cardiopulmonary arrest (w/
i
90 minutes of arrival)
Initial patient/family refusal
Pt wished to delay/wait before starting PCI (initially withheld consent)
Emergent testing required prior PCI 
Other  [write]
Slide55
SummaryDocumentation become our data
key
measure of performanceCorrect documentation is critical to improving performance It allows you to see where actual problems lieDiagnostic statements must be explicitly statedSymptoms, orders, treatments, X-ray evidence does not replace a diagnosisBenchmarking allows to compare performance against the expected averages
Slide56
THANK YOU
Question?
---