This week in International relations PowerPoint Presentation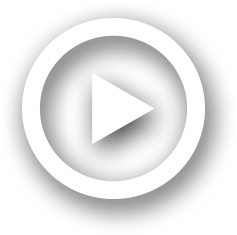 Description
Trump offends France.. Trump offends Britain.. Trump offends the North Koreans.. Trump makes up with the NRA.. Trump to plead the 5. th. amendment?. Malaysian election today.. The Iran deal withdrawal: how will it affect:. ID: 696784
Embed code:
Download this presentation
DownloadNote - The PPT/PDF document "This week in International relations" is the property of its rightful owner. Permission is granted to download and print the materials on this web site for personal, non-commercial use only, and to display it on your personal computer provided you do not modify the materials and that you retain all copyright notices contained in the materials. By downloading content from our website, you accept the terms of this agreement.
Presentations text content in This week in International relations
Slide1
This week in International relations
Trump offends France.
Trump offends Britain.
Trump offends the North Koreans.
Trump makes up with the NRA.
Trump to plead the 5
th
amendment?
Malaysian election today.
The Iran deal withdrawal: how will it affect:
North Korea – is keeping an eye on this.
Iran's hardliners. Rouhani already in trouble.
Iran and Israel. Already prelim attacks in Syria – revenge on the cards?
The Europeans and European companies. A trans Atlantic rift - Putin
Price of oil and the stock market.
A plan B? Is there one?
Stormy Daniels –
a diversion?
Slide2
Saudi Arabia vs. Iran
The conflict that defines the Middle East
Slide3
The Middle East
Slide4
Comparisons
Slide5
Sunni vs. Shia
Slide6
Iran - Physical
Slide7
Background Iran
1935 – Persia becomes Iran
1941 - Reformist Reza Shah abdicates in favour of son. Forced to leave over close ties with Germany.
1950 - Mohammed Reza Shah Pahlavi continues with reforms but comes into conflict with nationalistic PM Mossadegh.
1953- Shah close to the West. Mossadegh, nationalises Anglo-Iranian Oil Co (BP) and is then overthrown by CIA/MI5
1963 – White Revolution. Land reform, literacy programs and rights for women.
SAVAK set up
1967 – Crowns himself King of kings.
1971 – celebrates 2,500 years of Persian monarchy. Britain leaves East of Suez
US promotes 2 pillars arrangement – Iran and Saudi Arabia together.
1973 – OPEC quadruples price of oil. Windfall for the Shah
1976- replaces Islamic calendar with imperial one.
1979 – Flees Iran and dies in Cairo in 1980 (of cancer). US hostage Crisis.
1979-89 Iran/Iraq War
Slide8
Background Iran (2)
1989 – Khomeini dies. War with Iraq ends.
1995 – US sanctions over links with terrorism.
1997 – Moderate Khatami elected President(and again in 2001). Forces out the conservatives.
2002 – President Bush "Axis of Evil" speech. Karine A and 50 tons of arms for Gaza put Iran on the terrorist list.
2004 – Conservatives return and nuclear program resumed.
2005 – 2009 Ahmadinejad elected as President.
2010 – Stuxnet virus incapacitates centrifuges.
2012 – EU boycotts Iranian oil.
2013 – Moderate Cleric Rouhani wins presidency.
2014 – Russia offers to build nuclear reactors for Iran.
2015 – Nuclear deal with the US. Sanctions lifted in exchange for limited production of nuclear material.
2016 – Shia cleric executed in Saudi Arabia. Saudi Embassy burnt in Tehran.
2017 – doubts over Iran nuclear programme. Iran and Qatar – the Saudi Arabia of the gas business – North field and South Pars. Mobil/Exxon
Slide9
LNG market share
Slide10
The Shah and his third wife Farah Diba
(now living in France).
Slide11
Iran is not an Arab State
Iranians are very anti Arab. They themselves are Indo European whereas Arabs are Semitic, speak Farsi even thought they have an Arabic alphabet. Dari (Afghan Persian) spoken in Afghanistan.
Persian language Institute bans use of Arab words.
Persians feel superior thanks to 2,500 years of civilisation starting with Cyrus (who let the Jews go)
 Arabs conquered Persia in the seventh century, spreading Islam. Subsequently, in the 10th and 11th century, Turks took over the leadership of Islam, so Islamic history is not strictly the same thing as Arabic history.
Only 2% of Iranians are Arab.
To many Arabs, the Iranians were arrogant, luxury-loving fire-worshippers and pagans until the Arabs brought them the enlightened message of Islam. To many Iranians, the Arabs were uncultured nomads who destroyed the great Iranian civilization of the ancient Near East.
Slide12
And just in case you did not get it
Slide13
Comparing the region
Slide14
Saudi Arabia - physical
Slide15
Background Saudi Arabia
1932 – Kingdom of Saudi Arabia established
1938 – Oil discovered by US controlled firm Aramco.
1953 – Crown Prince Saud becomes king
1964 – King Saud deposed by brother Faisal.
1975 – Faisal assassinated by Nephew. Succeeded by brother Khalid.
1979- Saudis cut ties with Egypt over peace deal with Israel.
1982 – Khalid dies – succeeded by Fahd
1990 – condemns Iraqi invasion of Kuwait – allow US military on its soil.
2001 – 11 of 15 9/11 hijackers from Saudi Arabia
2003 – Suspected Al Qaeda attacks – US troops pull out.
2005 – Fahd dies – Abdullah ascends the throne
2010 – buys $60bn of US Arms
2011 – woman prosecuted for driving
2012 – Crown Prince Ibn Salman becomes Defence Minister
2015 – Abdullah dies – King Salman takes over.
2016 – Saudis start air campaign against Houthis in Yemen.
2017 – MBS and Vision 2030. The grand tour to drum up investment.
Slide16
Wahhabism
Wahhabis helped the Saud family unite the country against rival chieftains in the 1950s. Ultra puritanical and anti modern.
In exchange the wahhabis gained control over education including universities – one third of all Saudi degrees are in Theology..
Wahhabis demanded adherence to Sharia Law – few rights for women, public floggings and beheadings, dress codes. Will the younger generation put up with that? Things are very different in Iran.
Social puritans they objected to the corruption that petro dollars engendered. An image problem for the Saudis? The world's largest women's prison?
Many neo wahhabis fighting with IS – Saudi Arabia's mortal enemy. Both lay claim to be the true Islamic State.
To change the Saudis would have to undermine the pact with the Wahhabis. Is bin Salman up to it?
Slide17
An early adherent of wahhabism
Slide18
Iran's political structure
Slide19
Iran's political structure explained
President – 4 years. 2
nd
in command after the Supreme leader often hampered by clerics. Candidates vetted by Guardian Council. Important jobs like foreign policy and defence the domain of the Supreme leader.
Cabinet – chosen by President an approved by Parliament.
Parliament (Majlis) 290 members elected every 4 years. Pass laws that must be approved by the Guardian Council.
Assembly of experts – appoints the Supreme leader – only for clerics – 8 year term.
Guardian Council -6 years, 12 members (6 of them theologians appointed by the Supreme Leader). Approves parliamentary bills – women blocked from standing.
Supreme Leader – Only 2 ever (Khomeini and Khameini). No 1 in rank.
Judiciary – appointed by Supreme Leader – based on Sharia Law
Expediency council – advise Supreme leader in case of conflict between Parliament and Guardian Council
Slide20
The supreme leaders in Iran
Slide21
Recent Iranian Presidents (Ahmadinejad and Rouhani)
Slide22
Saudi Arabia – political structure
An absolute monarchy – the king is head of government as well as head of state.
Al Saud family are the main players in government – heavily factionalised.
Royal family holds all key government posts.
Sharia Law
No political parties.
King presides over Council of ministers) most of whom are in line for the throne.
Consultative Assembly (150 members) may only "suggest" legislation to the King.
Slide23
The conflict between Saudi Arabia and Iran
Everything was going well up until 1979
There was co-operation over threats from Nasser's Pan Arabism, The encroachment of the USSR in the region and the spread of Secular Baathism from Iraq.
After Britain withdrew from the Middle East in 1971, the US adopts "twin Pillars" approach to the Middle East with Saudis and Iranians as western allies and policemen in the region. The Shah enthusiastically adopts this role.
1975 – Faisal assassinated – dispute over oil. Iran want to put prices up. The Shah is heavily dependent on oil revenue to underwrite defence spending.
1979 – the Iranian revolution. The Shah leaves replaced by fundamentalist cleric Khomeini. Religion comes to the forefront. Iran claims broad Islamic support for its policies.
Slide24
How to Saudis and the Iranians came to be enemies – a battle for legitimacy
Forty years ago, Iran and Saudi Arabia co-existed as Western-friendly oil-rich monarchies that successive U.S. administrations viewed as pillars of security in the Gulf. But starting with the Iranian revolution in 1979, the two countries have been locked in a battle for influence.
The revolution was a galvanizing moment for Shiites and many Sunnis in the region, but for Saudi Arabia's royal family, it was perceived as a threat to the legitimacy of their rule.
Khomeini really rattled the Saudis because the supreme leader was, in essence, undermining the Saudi royal family's own credentials as the leaders of the Muslim world.
Facing threats from two flanks, Iran and the jihadists, the royal family moved to solidify support from the Wahhabis. It reversed signs of liberalization at home, banning women announcers from TV, closing music shops and movie theatres, and started investing more heavily in exporting Wahhabi teachings that reinforced sectarian identity to nations abroad
Slide25
Iraq – a proxy conflict
Saddam goes in 2003 – Shia as a majority take over Iraq - Meanwhile, young Saudi volunteers showed up to join a Sunni insurgency in Iraq, saying they had been encouraged to fight the Shia. They were facilitated by preaching networks, charity networks, volunteer networks.
Money flowed from Gulf countries, including Saudi Arabia, to Sunnis who took up arms. Some of that money ended up with extremist groups like ISIS's
predecessor, Al Qaeda in Iraq.
the abuse and humiliation of Sunnis by the forces of Prime Minister Nouri al-Maliki, a Shiite, allowed ISIS to rise from the ashes of the insurgency. As ISIS grew and seized major cities like Mosul, Shia militias backed by Iran became integral to the counterattack.
In Syria Iran backed Assad not only with money and weapons, but by sending military advisers from the country's elite Quds Force and fighters from its proxy forces - Hezbollah, Iraqi militias and Shia fighters from Afghanistan and Pakistan - to fight the rebels.
Slide26
Iranian fighters enter the war in Iraq
Slide27
Saudi Arabia vs. Iran (2)
Iran blames "decadent" Saudis. Claims moral authority over Islam. Clashes with Saudis over their guardianship of the two holy mosques in Mecca and Medina. Says Saudis are in the pocket of the Americans.
Iran uses the media to back the Shia minority in Saudi Arabia.
1980 – Saddam Hussein gets Khalid's approval to invade Iran which is in turmoil. Saudis provided billions for Hussein's campaign.
Saudi tankers hit during Iran – Iraq war which runs from 1979 – 1989. 750,000 Iranians killed. In 1989 the Ayatollah dies – improved relations? Iraqi invasion of Kuwait in 1990 dies draw them closer together.
In 1996 Khobar Towers attacked In Saudi Arabia – Iran blamed.
1997 – moderate Khatami elected and things improve but only for a short while.
2003 Saddam Hussein toppled – Saudis lose their counterweight to Iran. Iran backs new Shia government in Iraq and Shia militias through out the Middle East.
Slide28
Saudi Arabia vs. Iran (3)
2005 – Ahmadinejad elected – a revival of the 79 revolution? Strengthens ties with Syrian Government, Hezbollah and the Palestinian cause that Saudis are very quiet about.
Both use proxies in Yemen, Iraq, Syria and Lebanon. Iran backs the Houthis, Al Assad – all the Shias.
Shia Cleric executed in 2016 in Saudi Arabia – Iranians burn SA embassy in Tehran. Iranians criticise Saudis over deaths at the Haj.
2013 – Rouhani criticises Saudis for spreading wahhabism. Mostly true. Saudis spend lots of money on building Madrassas to spread the message of Wahhabism ( a very fundamental approach to the Koran and Sharia Law) throughout the Middle East.
The US – Obama tells Saudis to "share the neighbourhood". In a delicate spot here – it needs the Saudis but also the Iranians over the nuclear deal. US becoming less reliant on Middle East oil?
Slide29
Proxy wars in the Middle East
Slide30
The Saudi sense of a regional Cold War
It has vastly escalated tensions with Iran over the execution of Il Nimr.
Rise of Islamic State and US nuclear deal with Iran have made it nervous.
Iran's reintegration into the International Order makes it a threat to its regional standing
Domestic problems but foreign policy matters a greater threat to its survival.
Close partnership with the UAE and traditional rivals Egypt and Syria out of action.
Also vulnerable – wars in Yemen and Syria are not going well.
Conflict with Iran a distraction from failures in Syria and Yemen. This is the usual approach but given The Arab Spring, weakened states and increasing partisanship of social media makes this sectarian game much more dangerous.
Slide31
Yemen – another proxy conflict
For Iran's rival, Saudi Arabia, the uprising presented an opportunity to topple a leader allied with Tehran. The Saudis became one of many backers of the Syrian rebels, along with Turkey, the United States, the European Union and other Gulf countries.
The war in Yemen began in 2015 when the Houthis, a rebel movement that follows the Zaydi branch of Shia Islam, moved against a weak national government that was backed by Saudi Arabia and other Gulf countries.
Saudi Arabia saw the Houthis' aggression as a sign of Iran's hand, and feared Yemen would be another country – right along the Saudis' southern border – to fall under Iranian influence, like Iraq and Syria before.
The conflict has devastated Yemen, already the region's poorest country.
More than 8 million people live on the brink of famine, cholera is now endemic.
Slide32
Yemen
Slide33
The Saudi Royal Family
King Salman in charge – now 80 years old.
Second in line was prince bin Nayef. King's son Prince bin Salman defence minister and heir presumptive although the older royals out of respect for age wanted Nayef who was popular with the US rather than the 31 year old bin Salman.
Salman wants to modernise the economy but also hold on to power.
Wants to move the economy away from oil revenues and break the free spending habits of the Saudis.
Appeals to the younger generation 70% of whom are under 30.
Introduced spending cuts to health and education but then bought a $550 million Russian oligarch's yacht.
Mocked as a "prince of vision" – too many consultants?
Responsible for the war in Yemen but has no military experience.
Iranian foreign affairs suggest that he will probably kill his father.
Slide34
Prince ibn Salman – King Salman
Slide35
A very large royal family – about 20,000
Slide36
The Saudi economy
90% of its revenue comes from oil.
All oil sold through state owned Aramco. Could it be sold off?
Sold off before the US becomes even less dependent on Saudi oil and alternatives start to take off? Sell more gas and less oil?
Aramco claims 261 billion barrels of oil in reserve. Sells 10 million barrels a day to the US. Figures in reserve "rubbery" and closely guarded secret.
1992 oil prices fell (currently $40 down from $110 a barrel). Saudis borrowed heavily but then were saved by the China boom
Saudis control the tap and therefore the prices in OPEC.
Petro cash paid for subsidised fuel and electricity. Health and education is free. 25 % of the budget goes on defence
Saudis use imported workers for all non government jobs. Can that go on?
2/3rds employed by the government and not doing much.
Yemen war created black hole in budget hence cuts to subsidies
.
Slide37
The Saudi problem with oil
Slide38
Factionalism in Iran
Since sanctions were lifted on January oil production has increased 60% however the economy has not picked up as predicted.
US firms still scared to invest as there are still sanction (e.g. On republican guard).
SWIFT banking exchange system reconnected but no one can use it.
Credits cards don't work in Iran
Rouhani predicted 8% growth and massive investment to modernise the economy – that has not happened. Money went to elites? Khameini not happy over promises made after nuclear deal and blames Rouhani.
Rouhani wins 2017 election comfortably. Turnout 73%. Hardliners own the newspapers.
Ahmadinejad still very popular among the poor for his welfare hand outs
Supreme Leader fights President in the press – not a good look. Supreme Leader more Isolationist. Condemns globalisation and the teaching of English – Rouhani, as an economic liberal, embraces it.
Slide39
If it came to war?
Unlikely although less than 200 kilometres separates both countries in the Persian gulf.
Iran has four times the population and some 2.3 million troops
Saudi Arabia has a 250,000 strong army but outspends Iran $56bn to $6bn on defence technology.
Gulfies would most likely support Saudis.
Other Middle Eastern countries being predominantly Sunni would support Saudis.
Slide40
Implications for the region
Genie is out of the bottle with all diplomatic relations suspended.
Bahrain, UAE and Turkey edging towards the Saudis.
Only the Russians and the Americans can get both parties talking or will it create greater tensions between the two superpowers?
A big spike in oil prices?
Will it ensure that the Syrian war goes on and on? Both sides will ramp up their efforts to gain an advantage.
Iraq offered to be a mediator – things must be bad.
Will drag in others – The Arab League backed Saudis over the death of Al Nimr (all except Lebanon).
Diplomacy needs to be on the same track as the military. While Russia supports Assad and the US wants to remove ISIS from Syria, only diplomacy will allow the Russians a graceful exit.
Turkey and Egypt need to stay out of it. Israeli attacks on Hezbollah sites in Syria.
Slide41
In summary
Both Iran and Saudi Arabia are projecting power into a vacuum. Iran spent $9bn supporting Assad , Hezbollah, Hamas in Gaza and the Houthis in Yemen. Saudis arm the rebels in Syria and the government in Yemen.
Both are able to project that power because the restraints are missing – originally the Mongols, then the Turks, the British, The US and Russia during the Cold War.
However it is less about religion than legitimacy.
Religion becomes the main focus and point of difference because there are no other points to rally around.
Slide42
And the other proxy war - Syria
Started in 2011 – during the Arab Spring.
15 boys caught writing pro Arab Spring slogans on school were tortured and one 13 year old died.
Protests put down by Assad killing hundreds and imprisoning more.
Defectors from the Army create the Free Syrian Army and civil war begins.
Islamists among protestors who hated Bashar All Assad's father for the killing of 10 – 40,000 Muslim Brotherhood protestors in Hama in 1982.
Severe drought played a part (2007-10) causing many to move to the cities.
Turkey, Qatar, Saudi Arabia support the rebels.
Iran and Iraq support Assad, as does Lebanon-based Hezbollah.
In September 2015, Russia launched a bombing campaign against what it referred to as "terrorist groups" in Syria, which included ISIL as well as rebel groups backed by Western states.
The US has bombed IS targets there since 2014
Slide43
Syria – how it spread (from the NYT
)
Slide44
Syria (2)
Assad now controls most of the country.
Kurds are seeking self rule in areas under their control – Turks have therefore bombed Kurds as well as others.
US staying out of it as much as it can despite missile attacks on chemical sites.
The Syrian war is creating profound effects far beyond the country's borders. 
Lebanon, Turkey and Jordan are hosting large and growing numbers of Syrian refugees, many of whom have attempted to journey onwards to Europe in search of better conditions.
Estimates put the refugee exodus at 5 million.
Slide45
Why is Russia backing Al Assad?
They have a long relationship going back four decades. A military and intelligence link. Assad's father trained as a pilot in the USSR.
During the Cold War Syria aligned with the Eastern Bloc.
Russia's only port in the middle East is there at Tartus.
Syria is an important arms client of Russia and has been since 1970 when his father took over.
Saw it as part of an American Arab Spring plot
Not to back Assad now would be caving into American pressure.
Support within Russia for the conflict is low.
Draws attention away from the Ukraine?
American support for the Arab uprisings ended in disaster for all except for the Tunisians. Russia keen to preserve a stable arrangement on it southern borders and mindful of the susceptibility of its southern states to extremist influence.
Slide46
Tartus
Slide47
Why are the Americans not backing Assad
Supporting the rebels synonymous with promoting democracy and freedom in 2011 when the Anti Assad movement started.
Limited arms support for the rebels but Obama was not willing to get involved or offer heavy weapons. Limited program now stopped. Fear that those weapons would get into the wrong hands.
Republicans and Hillary wanted to arm them but Obama said no arguing that no one had right on their side in the conflict. Medical Aid, food and non lethal aid only given.
Obama argued that at least with Assad there Syria was stable and of no strategic importance to anyone.
Four years later, the result is a splintered Syrian opposition and a humanitarian disaster stretching across Europe. Now the rebels are uncomfortably tied in with IS and other groups.
Now 200,000 dead and 4 million displaced. And Trump heavily involved.
Slide48
Syria – the consequences
Conflict spreads – no longer Muslim killing Muslim left to burn out by itself.
For Europe it has meant ;
the growth of the right ( Le Pen supports Assad)
Threatened cohesion of the EU (Brexit a partial result)
Loss of faith in core EU values – borderless movement and pluralism.
Anxiety over identity and cultural values.
Conflict with Turkey (or at least Erdogan)
For Russia
A Sunni backlash? Growing unpopularity at home – Uzbek and St Petersburg incident. If Syria collapses will it become a haven for Islamic State?
The World – Global division, paralysis of the Security Council because the US and Russia back opposing sides. Lack of consensus or any plan. Is Trump interested in solving this? The end of "the responsibility to protect" started in Kosovo.
Slide49
Trump and the Iran nuclear deal
Slide50
The JCPOA
Enriched uranium is used to make reactor fuel, but also nuclear weapons.
Iran had two facilities - Natanz and Fordo - where uranium hexafluoride gas was fed into centrifuges to separate out the most fissile isotope, U-235.
Low-enriched uranium, which has a 3%-4% concentration of U-235, can be used to produce fuel for nuclear power plants. "Weapons-grade" uranium is 90% enriched.
In July 2015, Iran had almost 20,000 centrifuges. Under the JCPOA, it was limited to installing no more than 5,060 of the oldest and least efficient centrifuges at Natanz until 2026.
Iran's uranium stockpile was reduced by 98% to 300kg (660lbs), a figure that must not be exceeded until 2031. It must also keep the stockpile's level of enrichment at 3.67%.
Slide51
The Nuclear deal – with inspectors
Slide52
Saudis and Iran
Prince Alwaleed bin Talal from Saudi Arabia says it is time to let women drive – economic necessity he says. Over 40 only?
OPEC finally agrees to limit production. SA and Iran lead push.
Massive propaganda war now from both sides accusing each other. Iranians blame Saudi incompetence over deaths at the Haj. Saudis say the Iranians are not really Muslims but "fire worshippers" .
Iranian cyber attack on Saudi central bank.
Iran trying to extend its influence to the Mediterranean via Syria and then the Hezbollah in Lebanon?
Trump going over to Assad's side could help Iran who is Assad's main backer. US packs up and leaves the region?
Saudis back Taliban financially and often privately to build a Sunni radical wall against Iran. Taliban on fake Pakistani passports travel frequently to Saudi Arabia. Iranians too now building Madrassas and private Universities. Sees Afghanistan through Pakistani eyes?
Slide53
Iran changes
Massive widespread demonstrations against the government start in January 2018.
Started off as economic – high youth unemployment, rising fuel prices up 50% shortage of food.
Then became political against Rouhani and the clergy in particular Khameini. Stop supporting Houthis, Hezbollah, Assad etc – came into the open as Rouhani made the budget transparent. Spend money at home is the cry. Nuclear deal allows for money to be spent at home?
No improvement in the economy despite the lifting of sanctions. 69% of Iranians think the economy is in "poor shape". Corruption rather than sanctions blamed.
Corruption – companies linked to Revolutionary Guards and the Supreme leader have a large share of the GDP. Shelf company linked to SL has $95bn in assets. Banks on the brink of insolvency.
This often leads to regime change (9 times in modern history). Govt takes low key approach. Other fronts – women protest the headscarf dress code.
Slide54
Iran economic growth and sanctions
Slide55
Iran life styles
Slide56
Saudi Arabia – the need for change
Slide57
The Saudi and Vision 2030
King Salman concluded a six week Asian tour spanning China, Japan, Indonesia, Brunei, and Malaysia, while his son, Deputy Crown Prince Mohammed bin Salman met with President Donald Trump. Both trips aimed to drum up investment for the Kingdom's, Vision 2030.
China and Japan, the world's second and third largest economies, are in the top five export markets for Saudi Arabia, and the Saudis are the largest supplier of petroleum imports for both countries.
In China, $65 billion worth of joint ventures between Chinese and Saudi firms in sectors ranging from energy to renewables to space.
Ventures with Indonesia and Malaysia.
the Saudis cast a wide net to capture as much foreign investment and diversified revenue as possible.
Saudis spend $24 billion (AUD) on shopping and travel overseas every year.
Saudi leaders have to lead by example. Bureaucracies can they cope?
This is a country where people have always lived with cheap petrol, without taxes, and free water and electricity.
Slide58
Saudi Arabia
Mohammed Bin Salman (MBS) reform agenda – locks up princes and clerics on corruption and security charges. New Security organisation which MBS heads.
Freedom for princes conditional on returning assets overseas.
MBS looking for a more tolerant Islam and more open to other religions. Hopes to wean Saudis away from oil revenue.
MBS popular with moderate young - 70% of the population is under 30.
At the same time there are risks – Qatar, Yemen and Lebanon all the work of MBS,
Lebanon – kidnapping of Hariri to expose Hezbollah did not work as the US and Israelis refuse to join the conflict.
Lebanon would be bankrupt without the Saudis. Saudis deposit most of their money in their banks and 400,000 Lebanese work in the gulf – remittances 20% of the Lebanese economy.
MBS to set up NEOM – staffed by robots? A new city based entirely on renewables.
See Saudi Arabia as a bridge to Europe and a centre of skills excellence.
Slide59
Mohammad Bin
Salman
Slide60
Bin Salman's recent purchase - setting a good example?
Slide61
Walid bin Talal
Slide62
A prison for princes – the Ritz – Carlton in Riyadh
Slide63
But they still have a long way to go
Slide64
Saudi Arabia and Israel – an unlikely partnership
Saudis keeping quiet about it.
Israel attacks Iranian/Hezbollah bases in Syria.
Israel now worries that as Assad's position becomes more secure, Iran has turned its focus to the military capacity it appears to be building to help it in a future confrontation with Israel.
The Netanyahu speech on Iranian cheating on the nuclear deal.
Syria as a forward air base for Iran against Israel?
Drone strikes by Iran in Syria – no longer using proxies?
Iranian proxies do not just turn up for battle, fight and return home. Hezbollah's political prominence and "state within a state" status in Lebanon was once the exception, but now it is a model that is being replicated by other militia groups with devastating impact.
Iran has trained these groups to exploit disorder and fill the vacuum by providing services and security to often desperate communities. The Islamic Revolutionary Guards Corps, which oversees these proxies, has helped them co-opt or take over local humanitarian organizations and charities as a way of acquiring legitimacy and popularity. Iran has ensured that aid is provided through these proxies.
Iran's activities in Syria not popular at home – a constraint?
Slide65
Reading guide
Slide66
---