American Manufacturing Innovation PowerPoint Presentation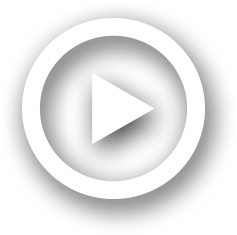 Description
Network. Chris Conrardy. Chief Technology Officer. EWI. 614.688.5191. CConrardy@ewi.org. A National Network for Manufacturing Innovation (NNMI) . Gardner Carrick. Senior Director of Strategic Initiatives. ID: 269617
Embed code:
Download this presentation
DownloadNote - The PPT/PDF document "American Manufacturing Innovation" is the property of its rightful owner. Permission is granted to download and print the materials on this web site for personal, non-commercial use only, and to display it on your personal computer provided you do not modify the materials and that you retain all copyright notices contained in the materials. By downloading content from our website, you accept the terms of this agreement.
Presentations text content in American Manufacturing Innovation
Slide1
American Manufacturing Innovation
Network
Chris Conrardy
Chief Technology Officer
EWI614.688.5191CConrardy@ewi.org
A National Network for Manufacturing Innovation (NNMI)
Gardner Carrick
Senior Director of Strategic Initiatives
The Manufacturing Institute
202.637.3491
GCarrick@nam.org
Slide2
Thesis
Innovation is the key driver of competitiveness, wage and job growth, and long term economic growth. The U.S. is lagging behind in innovation in its manufacturing sector relative to high-wage nations such as Germany and Japan.
Individual companies cannot justify the investment required to fully develop many important new technologies or to create the full infrastructure to support advanced manufacturing. Private investment must be complemented by public investment (public-private partnership).
A
sustainable, lean, industry-focused
innovation model will create an environment for American manufacturing innovation that will advance U.S. manufacturing competitiveness and drive export growth.
Slide3
Global Competitiveness Challenge: Disturbing Trends
The 2010 trade deficit for all manufactured goods was $565B; and for advanced technology products was $81B
Source: The Manufacturing Mandate, Unleashing a Dynamic Innovation Economy, Aug. 2010 The Association For Manufacturing Technology
Manufactured Goods U.S. Trade Balance
Slide4
Global Competitiveness Challenge: Disturbing Trends
Source: The Competitiveness and Innovative Capacity of the United States, Dept. of Commerce January, 2012
Thousands
U.S. Manufacturing Employment
Slide5
Priorities to Improve Manufacturing Competitiveness
Challenges
Opportunities
Percentage of votes for an option
Slide6
Manufacturers Recognize the Importance of Innovation to Competitiveness
How important will having world-class manufacturing technologies be to your company's overall competitiveness in the next 5 years?
Extremely important
Not at all important
Source: 2011 EWI Member Survey; 350 respondents
Percentage of respondents selecting an option
Slide7
Importance of Innovation Widely Recognized
June 2010 Global Manufacturing Competitiveness Index;
Primary driver of competitiveness is "talent-driven innovation"
June 2011 PCAST Report to the President on Ensuring American Leadership in Advanced Manufacturing:
"The United States is lagging behind in innovation in its manufacturing sector relative to high-wage nations such as Germany and Japan"
October 2011 Economist Intelligence Unit survey of senior executives from U.S. manufacturing firms
90% identify innovation as the key to long-term success
January 2012 Dept. of Commerce report "The Competitiveness and Innovative Capacity of the United States"
"Innovation is the key driver of competitiveness, wage and job growth, and long-term economic growth."
Slide8
US Innovation Gap: Insufficient Emphasis on Maturing New Manufacturing Technology
Structural problem requires a structural solution
Universities,NSF Centers,Federal Labs High-risk research Long time horizon Not focused on shop floor implementation
Industry, NIST MEP Incremental improvement Off the shelf technology Short time horizon
Time to deployment
Technical Innovation
Best Practices
Basic Research/
Education
Manufacturing Technology Innovation
Missing Middle
Manufacturing technology innovation, maturation, commercialization, insertion
Medium time horizon
High impact
Slide9
An Effective Model Must Overcome Four Principle Barriers
Source: Aug. 2010 EWI member survey; 550 respondents
What are the biggest barriers to successful collaborative manufacturing technology development?
1. Funding
2. IP ownership
3. Competition
4. Delivery
Percentage of respondents selecting option
Slide10
2011 Manufacturing Innovation Summit
October 27, 2011, Columbus OH25 industry participantsLarge, medium, and small companies Range of sectorsConfirmed need for an infrastructure to mature manufacturing technologyReviewed innovation modelsConsensus behind a proposed innovation model to develop, mature and implement advanced manufacturing technology
Slide11
Necessary Attributes of an Innovation Model
Government not picking favorites, but creating an environment for manufacturing innovation
Elements needed in an innovation infrastructure:
Independent organizations with industry-focused mission
Agile, self-sustaining, entrepreneurial businesses
World-beating advanced manufacturing technology capabilities in strategic, targeted areas
Capability to mature and commercialize advanced technologies
Multi-sector relevance
Accessible to small, medium, and large businesses anywhere
Linkage to existing national lab, university, and MEP assets for research, education, and outreach
IP framework that facilitates implementation
Slide12
Many Innovation Models
Fraunhofer Institutes (Germany)A*STAR (Singapore)SEMATECHNCMSNIST MEPsUniversity CentersEWI Edison CenterDoD MANTECH EPRIFederal laboratoriesOne-off federal solicitations
None of these models alone is sufficient to bridge the U.S. "Manufacturing Innovation Gap"
A new
American
model is needed
Slide13
Industry Consortia
Application Centers
2 Components of the
Manufacturing Accelerator Network
Sector specific; organized around industry clustersMember based collaborations; financial support to demonstrate relevanceGovernment/industry cost share pre-competitive technology developmentEngages universities and national labs to address "grand challenges"Workforce development through educational institutions IP framework that reduces barriers to collaboration
Manufacturing technology specific; capabilities that are world-beatingFacilities and expertise to support all sectors and business sizes501(c)(3) not-for-profit corporations focused on industry clientsPrimarily industry funded to implement technology for proprietary applicationsModest government funding to build core capabilitiesIP framework that reduces barriers to implementation
Slide14
Industry Consortia Precompetitive technology development Workforce Training
Universities,NSF Centers,Federal Labs High-risk research Long time horizon Not focused on shop floor implementation
Bridging the Innovation Gap
Application Centers Mature and commercialize technology Implement for industrial applications
Industry, NIST MEP Incremental improvement Off the shelf technology Short time horizon
Time to deployment
Technical Innovation
National network of industry-focused application centers and consortia linked to existing assets
Slide15
Illustration of Center/Consortia Synergies
Manufacturing Applications Centers
Industry Consortia
Industry support drives particular entries and exits
Slide16
Light-weighting Consortium
Universities,NSF Centers,Federal Labs
Example: From Pre-competitive R&D to Industry Application
Joining Application Center
Industry, NIST MEP
Time to deployment
Technical Innovation
Consortium roadmap identifies joining of high-performance aluminum castings to steel structure as a technology gap
Consortium manages portfolio
Issues RFPs
Gov't / industry cost share
Both early and later stage technologiesIP terms require a free licenses for consortium members
University shows feasibility of magnetic pulse joining
funding
results
Center recognizes potential benefit for commercial clients; licenses IP from university; works to mature technology and expand IP; enages commercialization partners
Center adds technology to portfolio and makes network aware of the new capability
Center performs proprietary applications development for specific companies providing competitive advantage and business growth
View Slide Show to See Progression
Slide17
Benefits of the Consortia to Industry
Engage industry leaders to identify and solve common challenges
Leverage industry and government funding to develop pre-competitive technologies
Access wide range of technical organizations for innovative technology development
Advance industry codes and standards
Support workforce training and education programs
Program management to ensure timely and efficient execution
Royalty-free licenses to IP created by the consortium
Slide18
Benefits of Application Centers to Industry
Practical application of the technologies leveraging proven solutions from a wide range of industry sectors
Access to world-beating manufacturing technology expertise and high-value capital equipment
Robust network to rapidly connect small, medium, and large manufacturers with the best technical assets
Network collaboration to advance cross-cutting technologies, e.g., modeling and design methodologies
Client ownership of IP developed on client projects
Leverage Application Centers background IP
Slide19
Borrows Proven Elements from EWI Experience
Broadest materials joining technical capabilities in the Western Hemisphere; many world-beating manufacturing technologiesServes over 240 member companies at over 2,000 locationsSustainable model; >$25M revenue, >$20M capital; majority industry funded; leverage from competitive government programsDelivers both pre-competitive R&D and client solutionsIndependent 501(c)3; close relationship with Ohio State University
Many marketsAerospaceAlternative energy/batteryAutomotive/consumer productsDefense Heavy equipment/railEnergy/oil and gas/power
Public-private partnerships (PPPs)
Additive Manufacturing Consortium
Advanced Energy Manufacturing Center
Nuclear Fabrication Consortium
Navy Joining Center
Rail Manufacturing Center
Joint industry programs
Slide20
February 15, 2012
Manufacturing Accelerator Network Pilot Concept
Slide21
Pilot Objective
Establish a low-risk, subscale network of linked centers and consortia with sufficient critical mass to demonstrate effectiveness
Build on existing capabilities
Impact multiple sectors and critical technology gaps
Leverage existing industry consortia and technology center capabilities with proven industry commitment
Establish objective success metrics
Deliver measurable results within a year
Slide22
Sub-Scale Pilot Network
Manufacturing Applications Centers
Industry Consortia
Launching 3 consortia and 4 centers provides critical mass to produce measureable impacts for back-bone industries
All address known industry needs with opportunities to leverage ongoing or planned investments
Slide23
Vehicle Light-Weighting Consortium
Sectors: automotive, defense, aerospaceMeeting CAFE standards, safety requirements, and customer expectations is a major challenge Requires radical changes to auto structure and drive train designs, materials, and manufacturing methods Major supply chain impacts expected
Slide24
Net-Shape Manufacturing Consortium
Sectors: aerospace, defense, medical, energyReduce energy usage, carbon intensity, manufacturing operations, and costImprove competitiveness and sustainabilityConserve strategic materialsEnable higher performance product designs
Slide25
Large Component Fabrication Consortium
Sectors: energy, mining equipment, ships, defense Large component fabrication is often manually intensive and requires large capital investmentDomestic suppliers at a disadvantage with low labor cost countries, or heavily subsidized competitorsOpportunity to leapfrog foreign capability through agile, high-productivity fabrication technologies
Slide26
Agile Automation Center
Automation has not been effectively applied for large structures or small batch sizes
Agile automation could enable large-scale equipment to efficiently produce low volume lots
This center will provide world-beating development and education environment for agile automation
Agile processes
Agile configurations
Facility expansion in progress
Slide27
Additive Manufacturing Center
Disruptive technology to produce parts in one manufacturing operation: "From Art to Part"Launch products faster, radically improve designs, reduce material waste, make supply chains more agileThis center will mature AM technologies and qualify them for specific applications
Slide28
Materials Forming Center
Dramatic increase in use of new high-performance materials are making legacy forming technologies obsoleteMore technically complex approaches requiredAsia and Europe are investing heavily in technology development while the U.S. is falling behindThis center will help American supply chains adopt the latest forming technologies to meet emerging requirements
Volvo StrategyHot Stamp 20%  45%
Slide29
Materials Joining Center
Increasing performance requirements and new material combinations are pushing limits of joiningNeed new methods to join dissimilar materials and predict performance during the design stageCenter investment will create unique capabilities for dissimilar material joining and simulation
Slide30
Government investment in initial pilot: ~$25M
Build out network (10 centers and 6 consortia) within 4 yearsCost to build out and maintain network: ~$50M/yearContracted services grows to become dominant share of funding within 5 years
ROM Investment Plan
Resources (millions $)
Year
Gov't consortium investment
Contracted Services
5:1 multiplier
Gov't center investment
Slide31
Success Metrics
Network Effectiveness
Industry Engagement
Technology Advancement
Workforce Development
Results
Progress
Process
# of joint projects and technology transfers/transitions
# of network partners and partner events
Outreach to industry, MEP, university labs
Results
Progress
Process
Amount of competitive research funding
# of industry members
Growth in programs/cross-sector relevance
Results
Progress
Process
Deployed technology adoption and end-user investment
Progress toward commercial use
New IP generation/patents and licenses
Results
Progress
Process
# of graduates placed in targeted industry sectors
Skill advancement of workers and students
Worker and student program involvement
Slide32
MI/EWI February 15 Washington Briefing
Objective: To inform policymakers and managers of relevant Federal programs
Government Participants:
White House Office of Science and Technology Policy
DARPA Open Manufacturing program
DOE Advanced Manufacturing Office
NIST Chief Manufacturing Officer
NIST Associate Director for Innovation and Industry Services
Office of Secretary of Defense, Manuf. & Industrial Base Policy
National Science Foundation
Industry: Babcock & Wilcox, Honda of America, GE Aviation, Manufacturing Institute, EWI, AMT
Slide33
March 9 Announcement
President Obama announced a proposal for a "National Network for Manufacturing Innovation" Network of up to 15 "Institutes for Manufacturing Innovation" which would serve as "regional hubs of manufacturing excellence" across the country
Slide34
Opportunity
A
sustainable, lean, industry-focused
innovation model will create an environment for American manufacturing innovation that will advance U.S. manufacturing competitiveness and drive export growth
A targeted, strategic investment by the government can quickly create a pilot network that delivers significant, measureable impact for American industry
Slide35
Questions?
Chris ConrardyChief Technology OfficerEWI614.688.5191cconrardy@ewi.org
Gardner Carrick
Senior Director of Strategic Initiatives
The Manufacturing Institute
202.637.3491
GCarrick@nam.org
Slide36Slide37
---