Angel investment Primer PowerPoint Presentation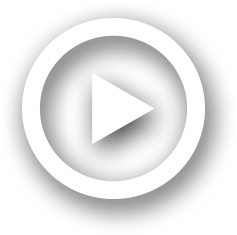 Description
What is it and how to secure it. Presenter . Creds. Elizabeth Crowell. @. egcrowell. . www.insideanangel.wordpress.com . Earned my stripes during Web 1.0. Owned . and . operated . a profitable, cash-flow positive businesses for . ID: 143785
Embed code:
Download this presentation
DownloadNote - The PPT/PDF document "Angel investment Primer" is the property of its rightful owner. Permission is granted to download and print the materials on this web site for personal, non-commercial use only, and to display it on your personal computer provided you do not modify the materials and that you retain all copyright notices contained in the materials. By downloading content from our website, you accept the terms of this agreement.
Presentations text content in Angel investment Primer
Slide1
Angel investment Primer
What is it and how to secure it
Slide2
Presenter Creds
Elizabeth Crowell
@
egcrowell
www.insideanangel.wordpress.com
Earned my stripes during Web 1.0
Owned
and
operated
a profitable, cash-flow positive businesses for
10
years
Pipeline Fellow Inaugural class
– 2011
Market Lead for
Astia
Angels NYC
CEO of
Bpeace
Slide3
Before we jump in: Define success
Slide4
Abbreviated Overview of Equity Raising
Slide5
Who are Angel investors?
Accredited investors = high net worth individuals
Successful business people
Sophisticated but not professional – distinct from VCs
Cash – Contacts – Connections
No two angels are alike
Slide6
Angels vs networks
Angel
Network
Individual
Group
Due Diligence Solo
Due Diligence Shared
Can move quickly
Can
move slower; may have staff and/or process to help deal along
Overall: can be nimble and decisive
Overall
: increased scope of contacts & amount secured but building consensus can take longer
Slide7
Funding funnel - angel groups
Overall, 1 to 4 out of 100
companies that apply
receive funding
Slide8
Deal terms
Source: ACA-SVB Confidence Survey – March, 2010
Slide9
Post-investment
Courting to "marriage"
Set communication expectations AND then meet them
Balance
between substantive and timely
vs
onerous
Slide10
resources
Associations:
Angel
Capital
Association;
Angel Resource
Institute
Networks
:
NYAngels
, Golden Seeds, Investors Circle,
Astia
, Launchpad, 37 Angels, Pipeline, Georgetown Angels
Twitter angels/VCs to follow
: @
bradfeld
; @
gothamgal
(Joanne Wilson); @
thehatchery
Books
: What Every Angel Investor Wants You to Know: An Insider Reveals How to Get Smart Funded for Billion-Dollar Idea by Brian Cohen & John
Kador
The Big Enough Company: Creating a Business that Works for You by Adelaide Lancaster & Amy Abrams
Links:
http://
femaleinvestors.plumalley.co
- list of female angels and VCs
http://ownyourventure.com/
equitySim.html
- online simulator for equity dilution
https://
angel.co
- crowd source funding from accredited investors
https://
fundersclub.com
- crowd source funding from accredited investors
http://www.yourfutureinbusiness.org/
partnerships.cfm
- from the
Thypin
Oltchick
Institue
for Women Entrepreneurs
Start-up Law Firms
: Goodwin Procter; Nixon Peabody; Gunderson
Dettner
;
Dentons
; Lowenstein
Slide11
THANK YOU
Elizabeth Crowell
Market Lead,
Astia
Angels NYC
@
egcrowell
Slide12
Meet some angels
Network is solid and ready to help you secure warm leads
Business plan or investor deck ready
Financials are in order
Be passionate and back up your passion with
datapoints
Do your homework
Prepare a term sheet or offering OR develop with a lead investor
ATTEND EVENTS & CONTINUE TO GROW YOUR NETWORK
Slide13
outside investment Evaluation
You & Your Team ScrappyCoachableSkin in the gameStageIdeaProductCompanyBusinessMarketB-B: high 100'sB-C: 100K+
Slide14
Overall trends
Upwards of $60billion invested annually between angels and VCs
Friends & Family invested between $50-75 billion every year
Rise in number of businesses launched + increase in angel investing = Series A
crunch
It's cheaper than ever to start a business – $10K
Slide15
Before you Go asking angels….start-up capital + Advisors
Start-up Capital
Bootstrap
Friends & family
Grants & Business Plan competitions – equity- free!
Non-profit training + micro lending
Network of Advisors
Professional services
Industry-related
Personal
---