Smart Parents, Safe Kids PowerPoint Presentation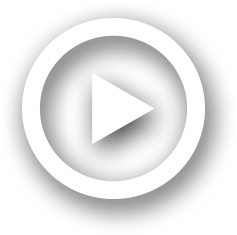 Description
Poison Prevention. 1. What is Poisoning?. Primary Causes. Role of Poison Control Center. Safety Tips. Safe Kids . R. ese. a. r. c. h. :. 2. What's the Problem?. 3. O. n. l. y. . 4. p. e. r. c. ent. ID: 141624
Embed code:
Download this presentation
DownloadNote - The PPT/PDF document "Smart Parents, Safe Kids" is the property of its rightful owner. Permission is granted to download and print the materials on this web site for personal, non-commercial use only, and to display it on your personal computer provided you do not modify the materials and that you retain all copyright notices contained in the materials. By downloading content from our website, you accept the terms of this agreement.
Presentations text content in Smart Parents, Safe Kids
Slide1
Smart Parents, Safe Kids
Poison Prevention
1
What is Poisoning?
Primary Causes
Role of Poison Control Center
Safety Tips
Slide2
Safe Kids
R
ese
a
r
c
h
:
2
What's the Problem?
Slide3
3
O
n
l
y
4
p
ercent of parents expressed concern about poisoning, which is surprising, given that Poison Control Centers answer more than one million calls a year about children 5 and under who have gotten into medicine or other dangerous products.We learned that 3 in 10 parents with a toddler keep medicines and cleaning products on a low shelf or in an unlocked cabinet.In a separate study, Safe Kids found that more grandparents identified electrical outlets as a top safety issue than medicine, but 36 times more children go to the emergency department for medicine poisoning.
What Do Parents Think?
Slide4Slide5Slide6Slide7Slide8
The California Poison Control System (CPCS)
Provides immediate, free and expert treatment advice and referral over the telephone in case of exposure to poisonous or toxic substances
Slide9Slide10
Immediate free treatment advice over the phone
–Calls from the public
–Calls from hospitals & medical professionals
–Calls from Emergency Medical Services dispatchers
–Police and Fire
Available 24/7
Interpreting service for
over 100 languages
Slide11
Who Answers the phone?
Clinical PharmacistsPhysiciansRegistered NursesPoison Information Providers
Slide12
Questions asked by Poison Control Center staff
Name of substance and label ingredients
Amount involved
When exposure occurred
Any symptoms or reactions
Age and weight of person exposed
Phone number for follow-up call
Slide13
Here's what happens when you call
Slide14Slide15
When Should I Call?
Call when poisoning is suspected:Minor symptomsNo symptoms–Our medical staff can give you treatment advice or answer questions on any poisoning topic
Call 911 if the following life-threatening
symptoms occur:
Seizures
Unconsciousness
Difficulty breathing
Slide16
Poison Help Line
Public service of the California Poison Control SystemToll-Free phone number in CaliforniaParents receive immediate treatment advice from a poison expertParents are encouraged to call for poison emergencies and for questions during uncertain situations
Don't Guess. Be Sure.
Call anytime you are not sure!
Slide17
On average the California Poison Control System receives 330,000 calls per year
51% occurred in children under 6 years.
94% occurred in the home.
78% were managed at home over the phone with help from one of our experts
25% are information calls
Slide18
*Source: California Office of Statewide Health Planning and Development, Inpatient Discharge Data 2012
Non-Fatal Hospitalizations from Unintentional Injuries in Children 0-5: California
Slide19
0-5 year-olds:
Develop new abilities every day (grasping, grabbing, reaching, climbing)
Put things in their mouth
Don't always learn from experience
Imitate adults
Taste and smell not fully developed
Slide20
From a Child's Point of View
Standing at about 2 feet high or less
Exploring their environment
Curious to touch and taste items they can reach in the:
Kitchen
Bathroom Bedroom Living Room
Slide21
When adults are distracted while using a product
Around dinner time–Poison Control Centers get most of their calls between 4-10 pm
Slide22Slide23
Hair Color, Window Spray,
Vitamins - Dangerous?
Slide24Slide25Slide26Slide27
Mixing Cleaners
is Dangerous!
Slide28
Medicines
Slide29
Medicines are the leading cause of serious and sometimes fatal poison ingestions
Medicines and vitamins often look like candy to children
Children like to imitate adults when they see them taking medicines
Adults mistakenly call medicine "candy" to get children to take real medicine
Medicines
Children and Medicines
Slide30
How effective is child-resistant packaging?
Child-resistant Packaging
Right click to view video.
Slide31
Poisonous Plants
Nicotiana
Pothos
Oleander
Heliotrope
Foxglove
Poison Oak
Jimson Weed
Azalea
Slide32
Poisonous Plants
Dieffenbachia
Agapanthus
Peace Lily
Castor Bean
Daffodil
Delphinium
Angel
'
s Trumpet
Calla Lily
Slide33
Food Poisoning
Common causes
–improper cooking
–improper storage of foods
–poor hygieneCommon symptoms
–vomiting, diarrhea,
abdominal pain
–usually starts within few hours
Slide34
Insect Bites/Pests
Use bug spray or lotion with DEET
Don't leave food, drink and garbage out
Avoid perfumes and colognes
If allergic, ask your doctor what to do in case of emergency
What's the best way to prevent insect bites that can be poisonous?
Slide35
Snakes
Snakes live everywhere in California
Most are not poisonous, but the rattlesnake is.
How do you prevent snakebites:
Always wear shoes and stay on paths when hiking
Stay away from piles of rocks and wood
If you see snakes, keep a safe distance
Slide36
Carbon monoxide
(CO)
is a colorless odorless gas undetectable to the human senses
Malfunctioning fuel-burning appliances
Symptoms range from headache, fatigue, shortness of breath, nausea, dizziness to confusion, vomiting, loss of muscular coordination and loss of consciousness
Carbon monoxide poisoning can be of slow or swift onset depending on the circumstances-but it is deadly!
Slide37
Get rid of
old Medicines
Safely
Do not keep old medicine in the house, throw it out, but...
Do not flush medicine down the toilet! Throw it out by dissolving it into water and pouring it into coffee grounds, cat litter or sand
Right click to view video
.
Slide38
Laundry Detergent Pods
AAPCC has reported 25,653 cases since 2012
1/3 involved kids under 3
80% involved children swallowing the pods
700 kids required hospitalization
1 fatalityEye injuries, coma and seizures
Right click to view video
Slide39
Button Battery Dangers
Right click to view video.
Slide40
Liquid Nicotine for E-Cigarettes
Liquid nicotine for sale by the vial, gallon or barrel
Tiny amounts can cause vomiting and seizures
Not regulated by the FDA
Foreign retailers sell unregulated concentrations of purity and nicotine
Increase in calls to PCC by 300% from 2012
Slide41
Top Safety Tips
*
Keep
medicines, personal care, and cleaning products out
of children's reach and in locked in cabinets* Keep products in their original containers* When distracted while using products, do not leave children alone with product container nearby* Know the names of your plants and don't guess.
Slide42
Always Be Prepared to Call
The Poison Help Line
Don't Guess. Be Sure.
Keep the Poison Help Line number near every phone
If you suspect a poisoning, call the Poison Help Line first.
Right click to view video.
Slide43
www.pillsvscandy.com
Can you tell the difference between pills and candy?
Download the app by searching 'Choose your Poison; in iTunes or Google Play
Slide44
Text "TIPS" or "AVISOS" to 69866
DOWNLOAD the Pills vs. Candy
Game App for iPhones
and Android by SEARCHING "Choose your Poison"
Home and Safety Text Messages to your
Cell Phone
Slide45
Text "SURVEYS" or "ENCUESTAS" to 69866
Respond "YES/NO" if you are a CHW/Health Provider
Take the Survey!
Surveys via Text Message*
*This only works with smartphones
Slide46
Health Education Materials
www.calpoison.org
Slide47
www.thesafetyofyourfamily.com
www.laseguridaddesufamilia.com
Pesticide Safety
Slide48
QUESTIONS?
www.calpoison.org
Katie Smith
Safe Kids California
916-244-1964
ksmith@thecapcenter.org
www.safekidscalifornia.org
www.facebook.com/safekidscalifornia
---