The Music Industry PowerPoint Presentation, PPT - DocSlides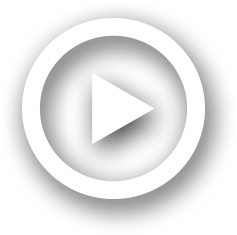 Description
Directed by Chase Jennings. Open with a video that is similar to the Sarah McLachlan/abused animals video. . Narrate all . the losses the industry has 'suffered'. Zooming in slowly on pictures of business men in suits, looking sad. ID: 324000
Direct Link:
Embed code:
Download this presentation
DownloadNote - The PPT/PDF document "The Music Industry" is the property of its rightful owner. Permission is granted to download and print the materials on this web site for personal, non-commercial use only, and to display it on your personal computer provided you do not modify the materials and that you retain all copyright notices contained in the materials. By downloading content from our website, you accept the terms of this agreement.
Presentations text content in The Music Industry
Slide1
The Music Industry
Directed by Chase Jennings
Slide2
Open with a video that is similar to the Sarah McLachlan/abused animals video.
Narrate all the losses the industry has 'suffered'Zooming in slowly on pictures of business men in suits, looking sadShow how according to the RIAA, piracy is to blame So please, won't you turn yourself in? Find it in your heart to let us sue you for a small fee of $150,000 per song… your money will go towards helping people like him."
Slide3
Person-On-Street interviews:
"Do you pirate music?"Everyone says "Yes"Cut to an animated circle graph that relates to my narration saying, "the age group between 15-24 usually always pirates, which is 20% of the population." Cut back to street interviews: "If I were actually from the RIAA, I could've easily made over $700,000 within an hour. But at least they're protecting musicians right? These people deserve to be sued!Especially the 12 year old girl from 2005 and a dead grandmother. Especially Joel Tennenbaum.Show news paper article headings with RIAAs awards. Go into split screen and juxtapose with archived video of pirates.
Slide4
Narration
:
"If
I really were from the RIAA, I would've made $_____!
Cut back
to street interviews, "Just kidding"
Animated title screen
: "RIAAP"
A CMC production, directed by Chase Jennings
Slide5
Cut to me
:
using
Frostwire
with
ipTorrents
running in the background, "Pirating is downright evil, but where'd it come from?"
Show
history of
P2P (news videos, newspapers, screen shots of website articles) with narration
How it rose to popularity
14 months after the lawsuits against Napster started, there were 25 million users.
Slide6
Cut to
an
interview with Bob Kerr, a free open source evangelist for Scotland –
talkinga
bout what piracy is. He ends saying, "you just need to know which p2p clients to use"
Show my 2 bands talking about how they pirate music
First band, City of
Ifa
takes pride in pirating
From Bob Kerr, it cuts to one of the city of
ifa
members naming all the torrent sites and clients they use.
The other band, at first, seems like they don't pirate music. Then one member slowly admits that he does it.
Slide7
Go back to Bob Kerr who is talking more about the lawsuits.
Mention the dead grandmothers and 12 year old girls who got sued through narration and news stories (
youtube
video and newspaper articles)
Reasons other than piracy:…they're overpriced, you can scratch them, lose them, they're bulky, waste space, etc.
Slide8
Me asking a bunch of people if they want some free CDs as I carry around a box of CDs from WPRK.
No one takes any. Back to Bob KerrAnother huge reason for the RIAA's account of losses is their bad publicity 
Slide9
Talk about the happy birthday song
Clip from me inside of the restaurant where they're singing different versions of "happy birthday"
Narration on how the law requires you to pay royalties, but not to the 2 sisters who wrote it – but to
Warner/
C
happell
– it makes them millions a year
Slide10
Show
Albini graph (animated), showing what a band makes from an album in comparison to what the other people from the major record made in the end.
Slide11
Talk about 360 deals
Interview with Rothschild???Or with my lawyer friend Narrate that they are the real pirates.
Slide12
Another point, who distributed the pirating software?
Show how all the people who were suing people, like Joel
Tennenbaum
, were the companies who invested in the creation and distribution of the software.
Use video from
JeepersMedia
on
youtube
(he wants people to copy his video and use it – "Steal this video, you have my permission")
Animated graphs with statistics based loosely on what he's saying, but use my own sources to prove he's legitimate
MegaUpload
RapidShare
Slide13
Bittorrent
, it's not just a protocol. They're a
torrenting
company based in the US. The investors are
accel
partners, DAG, doll capital management
Paul
allen
, Microsoft, del computers,
accel
was the major investor of
facebook
– one of the largest owners of the company.
Are we all just pawns?
Slide14
Interview with 2 bands
They were both really confused
Guy from crazy
carls
said "there's no way they were both behind, but if they were, they'd be really angry"
Slide15
Back to narration about SOPA/PIPA
Why didn't the RIAA sue
bittorrent
?
The RIAA said because its owned by most of the large corporations in America
But when Viacom sued
youtube
, they said
bittorrent
is a notorious pirate system.
Show their sworn testimony from court in animated lettering
"Thus, the founders consciously aimed to attract users by emulating notorious pirate services like "
napster
," "
kazaa
," and "
Bittorrent
." SUF 7 29
Slide16
What about
Azureus
Vuze
?
Show screen shots of their website where it says, "Jarl
Mohn
, current chairman of the board of CNET Networks and an
Azureus
board member, in a release sent to
TechCrunch
on Friday. "
Zudeo
provides a very effective and secure P2P platform to distribute content to their audience. (2007)
Slide17
They were sued in France, but not America. They changed their name to
Vuze
after.
The investors dumped tons of millions into investing for it. Some of the biggest public institutions and schools have tons invested. Because of the laws the media companies have crafted, you can go after the
assests
of all the
investers
.
Jarl
Mohn
is on the board of directors of Viacom, board of directors of artist direct –media defender, the people who were finding copyright infringers to bring them to justice.
Time for CBS/CNET to pay $150,000 per infringed work…not moms and kids
So… lets go sue them!!!
"Lets go sue them" song that I made plays - a quirky intro to a fake series.
Slide18
Video of me going to the courthouse here in Orlando
I'm about to walk in, but they don't let cameras inAlso, I realize I don't have a lawyer"GIVE ME CNET'S MONEY!" I arranged a little protest of 3 people, "WHAT DO WE WANT? CNETS MONEY! WHEN DO WE WANT IT? RELATIVELY SOON!" Freeze everything, "Stop"Enter narration Say, instead of fighting fire with fire, is there another option?Maybe we can just get along?
Slide19
Talk about free culture
Narration about Lawrence
lessig
with videos from his conferences
Discuss creative commons and their aim
Discuss findings about creativity, how money doesn't increase it
Clips from city of
ifa
who say money should never be the main concern
Crazy
carls
, "Yeah, money is nice – I'd love to make a living from doing what I love the most, but I know it's a bit difficult these days. Passion should be the number 1 drive."
Slide20
Show how
edm
bands like piracy
cuz
they can make music better with things like
mashups
, remixes, etc.
Compare this to jimmy Hendrix, who used new technology and changed the music world – use images of him?
Use
Bryzer
for this
Or
benz
mixer
Democratization of music
Anyone can do it
City of
ifa
"Takes
it away from the major labels who are producing formulaic
crap"
Slide21
"band interview, city of
ifa
, "I can't stand the radio because it's all the same… and it's all too perfect. Imperfection is nice. You don't hear vulnerability, humanity, passion…" other member, "I love the radio" – he makes a really serious face, the band starts laughing together.
Talk about the different kinds of licensing, and websites where you are free to do things like share videos and music
Slide22
Interview with bands, "are there any dangers to letting anyone with $1,500 make and upload music?"
Both bands seemed to agree that there'd be a certain extent of mediocrity flooding the internet, so it would make it harder for talent to break through. It seems like your talent is dependent upon how many clicks you get. Not only that, the mp3 has kind of made music less exciting.
Crazy
Carls
, "I remember getting so excited about holding a CD and reading from front to back all of the lyrics or information and pictures they'd include. Now its just a digital file that tells you the song, artist, album, length, etc."
Slide23
City of
ifa
, "Live shows are
gonna
keep music fun. Mp3s don't stand out, its very flat
When you have it live, there are many more dimensions. You can escape more"
Show footage of the bands performing and fans enjoying music
The band must approach the audience differently to be more human, good way to connect
Show
bryzer
performing live
Show the Crazy
Carls
performing live
Slide24
PROBLEMS
I
don't know if I should focus more on free culture, or on why the RIAA is bad, and big corporations, and look more towards things like SOPA/PIPA
Where do I put this? Should I include this?
History of copyright
Once upon a time, everything was free to be built upon
Then the printing press, ideas could spread around the globe
The first copyright law came from here, but it was supposed to promote creativity.
Over the years, copying machines kept getting better, and new laws came with them.
Talk about Disney, how he copied everything and made them 'better.'
USE THE DIGITAL TIPPING POINT FOR SCHOLARLY SOURCES OF VIDEOS
Slide25
thanksss
Slide26Slide27Slide28Slide29
---