Toby Keith PowerPoint Presentation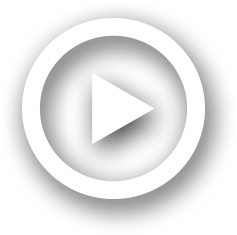 Description
America's Man. Early Life. Real name is Toby Keith . Covel. Born July 8, 1961. Early interest in music. . Early activities. . Career Beginnings. First gigs. . Early Work.. Conflict of interests.. Other career options. . ID: 511076
Embed code:
Download this presentation
DownloadNote - The PPT/PDF document "Toby Keith" is the property of its rightful owner. Permission is granted to download and print the materials on this web site for personal, non-commercial use only, and to display it on your personal computer provided you do not modify the materials and that you retain all copyright notices contained in the materials. By downloading content from our website, you accept the terms of this agreement.
Presentations text content in Toby Keith
Slide1
Toby Keith
America's Man
Slide2
Early Life
Real name is Toby Keith
Covel
Born July 8, 1961
Early interest in music.
Early activities.
Slide3
Career Beginnings
First gigs.
Early Work.
Conflict of interests.
Other career options.
Slide4
Discovery
Discovery =Luck + Networking.
Helping hands.
First record label.
First Hit
Slide5
The first sign of Attitude
Rocky beginnings.
Other options.
Another hit song.
Album of the Year.
First signs of attitude.
Slide6
Gaining Momentum
Continued success.
Keith was critical of his own music.
Experience made him a better performer.
Slide7
Steady Career Progression
Keith writes all of his own musicConsistent productionHe also knows his audience
Slide8
Four main themes
Keith sets himself apart in the music industry by sticking to four popular themesComedyPatriotismAlcoholBlue Collar
Slide9
Comedy via Music
Red Solo Cup
Taliban Song
Trailorhood
Slide10
Songs for the Soldiers
American Soldier
Be proud of the men in uniform
The Angry American
Be angry in response of attack
The Taliban Song
A comedic look at the life of a terrorist
Slide11
Bar Songs
Red Solo CupI Love this BarWhiskey GirlBeer for the Horses. Beers Ago
Slide12
Blue Collar Music
Made in AmericaTrailorhoodBullets in the Gun
Slide13
Bullets in the Gun.
Written by Toby Keith
Written in 2010
Acoustic Guitar – Toby Keith
Acoustic Guitar – Pat Bergeson
Electric Guitar – Tom
Bukovac
Bass Guitar – Kevin
Grantt
Drums – Chad Cromwell
Slide14
Listening Guide: Bullets in the Gun
Introduction:
Banjo and guitars. Quiet beginning.
Chorus:
Powerful instruments. Increased tempo.
Second verse
is faster than the first. Guitar combo is signature.
The
Second verse
is the peak of the song. Loudest instruments.
Slow
third verse
is excellent use of rise and fall of rhythm.
Final chorus:
energetic ending fades to the end.
Slide15
I Love this Bar
Written in 2003 by Toby Keith
Co-written by Scotty
Emerick
Shok'n
Yall
album
Acoustic Guitar – Toby Keith
Electric Guitar – Brent Mason
Bass Guitar - Mike
Brignardello
Acoustic Guitar – Larry
Byrom
Steel Guitar – Paul Franklin
Drums – Owen Hale
Five weeks at the No. 1 Spot of the Country Music Billboard
Slide16
Listening Guide: I Love this Bar.
Much slower song
First verse
is slow with guitars and light percussion.
Chorus
the faster part of the song.
Second verse
brings out the banjo and more.
Final chorus
: the drummer brings the beat and a guitar solo here.
Final verse
keeps the volume up, guitars add a little.
Slide17
American Soldier
Also from
Shock'n
Yall
Written in 2003
Written b Toby Keith and Chuck Cannon
Produced by DreamWorks
Acoustic Guitar - Toby Keith
Acoustic Guitar – Larry
Byrom
Electric Guitar – Brent Mason
Bass Guitar – Mike
Brignardello
Steel Guitar – Paul Franklin
Piano – Clayton Ivey
Drums – Own Hale
Slide18
Listening Guide: American Soldier
Piano, violins, and two acoustic guitars open this song.
Electric guitar joins the song halfway into the verse.
Chorus:
more beat please? Several guitars come together here.
No second verse to be heard.
Repeat chorus
: sort-of-solo from a guitar and climax in the song.
Marching drums and piano close the song.
Slide19
Attitude off the Stage
Plain-spoken and unafraidFeuds with the Dixie ChixRolling StonesSpeaks openly about his relationship with his familyEx-wivesDating Daughters
Slide20
Toby's Helping Hand
Fame and fortune have not gone to Keith's head.Volunteer EffortsHome in Oklahoma City for kids with cancer so they don't have to travel so far for treatment.Make a Wish FoundationYearly USO tours for the militaryConcerts for tornado victims
Slide21
Other Projects for Toby
Mr. Keith now runs his own record label, Show Dog UniversalHe owns a restaurant, I Love this Bar and Grill.Toby Keith's Wild Shot MezcalOwn's 10% of Taylor Swift's record label.
Slide22
The Next Line of Keiths
Daughters is a college graduate and is breaking into country music industry
Son is an All American football player
Slide23
Success
16 original album 5 Greatest Hits albumsTakes in up to $1million in concert revenue per city playedForbe's Highest Paid Country Singer
Slide24
Bibliography
http://www.biography.com/people/toby-keith-16549809?page=1
http://www.cmt.com/artists/toby-keith/biography/
http://www.countryweekly.com/news/toby-keith-country-musics-500-million-man
http://www.youtube.com/watch?v=5eD0tX0XD9E
http://www.youtube.com/watch?v=6E-HzcmRYnA
http://www.youtube.com/watch?v=Uv_udzPBUYI
Slide25Slide26
---